Colin Hanks Reveals the Inside Joke Behind His and Jack Black's 'Orange County' Portrait
Actor Colin Hanks recently shared the story behind the crudely drawn portrait that hung over the mantle in the coming of age comedy, Orange County.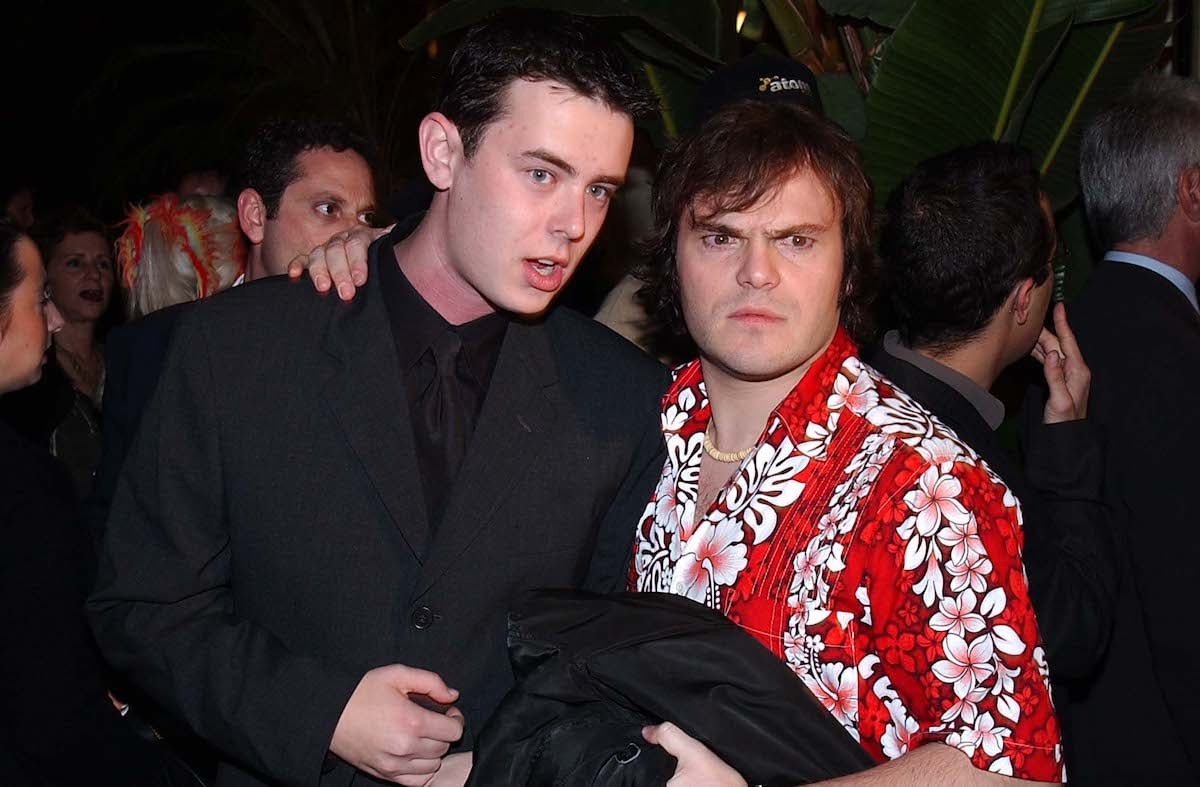 The portrait hung in Shaun Brumder (Hanks') living room. The sketch was on full display when Shaun learns he was rejected by his dream school, Stanford University. Devastated, Shaun quickly learns the reason he was rejected was because his dim-witted guidance counselor mixed up his and another student's applications.
With his unkempt drug peddler brother Lance (Jack Black) and sunny girlfriend Ashley (Schuyler Fisk), Shaun embarks on a road trip to the Ivy League school to convince the university to allow him to enroll.
Now, on the 19th anniversary of the film's release in theaters, Hanks dished about the inside joke he had with Black surrounding the portrait from the film.
The portrait was based on Colin Hanks' high school picture
Hanks dished on Instagram about the origin of the portrait on the set. "Yesterday was the 19th anniversary of the theatrical release of Orange County," Hanks shared. "Quite frankly, that is insane. Can't remember if I've told this story or not but I used to have this bit of memorabilia that some might recognize from the movie."
RELATED: Colin Hanks Says Ex Busy Philipps Won 'the Hearts of Millions' With Her 'Freaks and Geeks' Throwback
"The plan was to hold onto it for a stupid amount of time and then give it to @jackblack as a gift at some point," Hanks continued. "Sadly, it got warped in storage years ago and couldn't be saved. The painting is literally based on my senior year photo and one of Jack's headshots. I was told by @spellnospell, our production designer, that he had found a portrait artist that makes everyone look slightly alien and thought it would be funny if it was in the set for the Brumder home. Nailed it."
Hanks' stepmother Rita Wilson replied that she never heard the story of the portrait. "I love you and you in this movie," she commented. "Never heard this story!"
'Orange County' wasn't actually filmed in Orange County, CA
Despite the film's moniker, producers didn't love the architectural appeal of the area in northern Orange County that was open for shooting the film, The Los Angeles Times reported in 2002. Filmmakers opted for West Hills, in the San Fernando Valley when it came to shooting Shaun's home.
RELATED: 'The Holiday': Was Jack Black's Blockbuster Scene — and That Surprising Cameo — Improvised?
"The Orange County state of mind in this film is blissful ignorance," line producer Herb Gains said. The California Institute of Technology campus doubled as Stanford University. And Malibu became Orange County beach.
"It's not specific to Southern California beach culture," screenwriter Mike White said. "It's about any place that isn't conducive to high cultural aspirations. This is a story about someone with literary aspirations trapped in a world that is not literary … but is, instead, a world of cheerleaders, surfers, Britney Spears, Beavis and Butt-head-speak that blankets this country because of television."
Other fun facts include Black's hilarious sock removal before he jumped into the pool to save Hanks. The move was not originally in the script. But Black's wardrobe assistant made the suggestion and it stuck. Also, White appeared in the film as a high school English teacher.