Colin Jost Says COVID Isn't the Reason He and Scarlett Johansson Postponed Their Wedding
Saturday Night Live star Colin Jost is engaged to Marvel Cinematic Universe actor Scarlett Johansson. The two celebrities have yet to confirm a wedding date, but they have indicated that they've chosen to postpone their plans during the coronavirus (COVID-19) pandemic. Is there another reason, too?
Colin Jost and Scarlett Johansson are engaged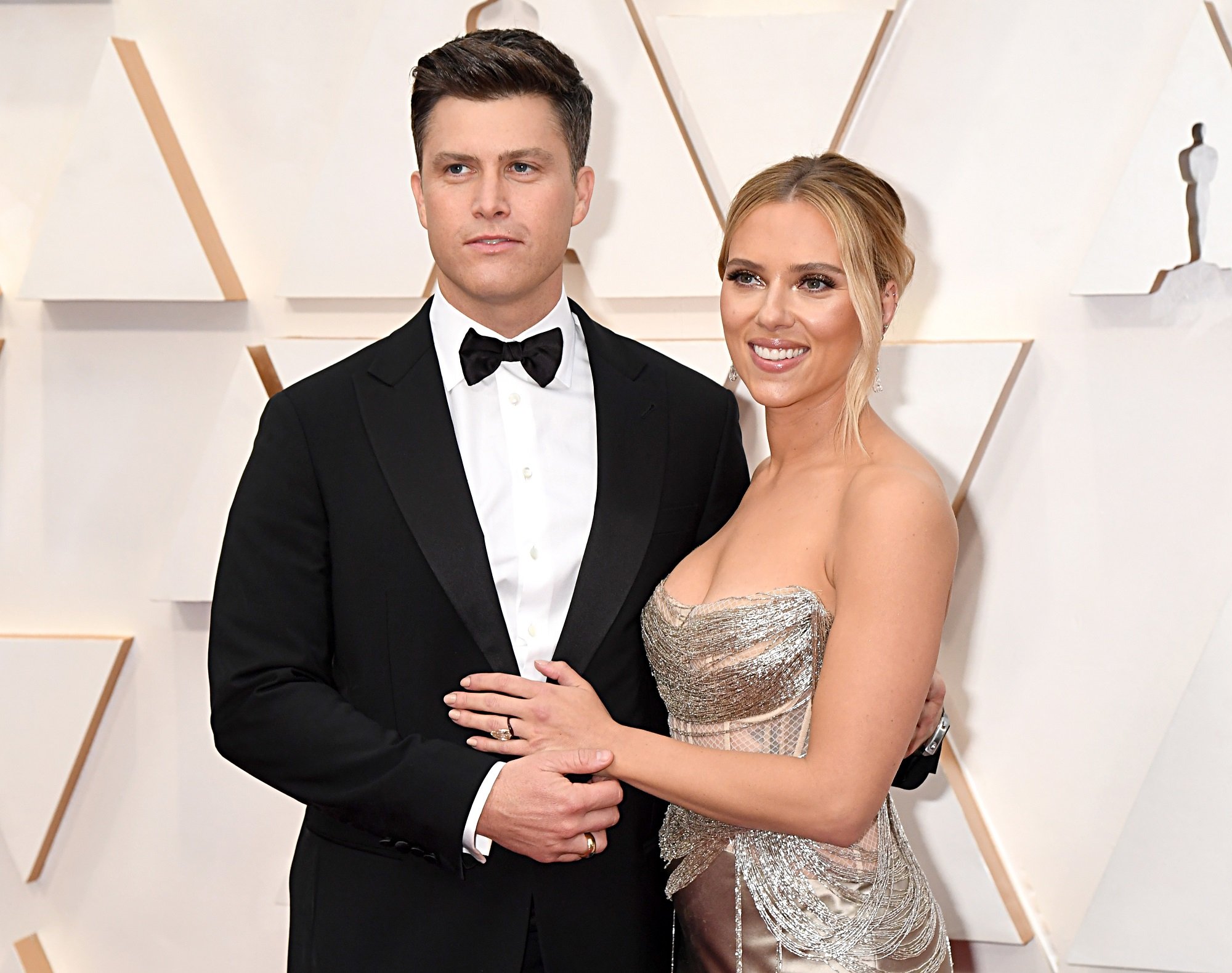 Jost and Johansson first met in the '00s, when the former hosted SNL during the latter's first season on staff. However, they didn't connect until years later, after Johansson hosted the show in March 2017. This was months after she split from her ex-husband Romain Dauriac.
Johansson and Jost made their public debut as a couple in November 2017. After attending numerous events together and cheekily addressing their relationship, their engagement became public news in May 2019, weeks after they walked the red carpet at the Avengers: Endgame premiere together.
They had planned some of their wedding pre-COVID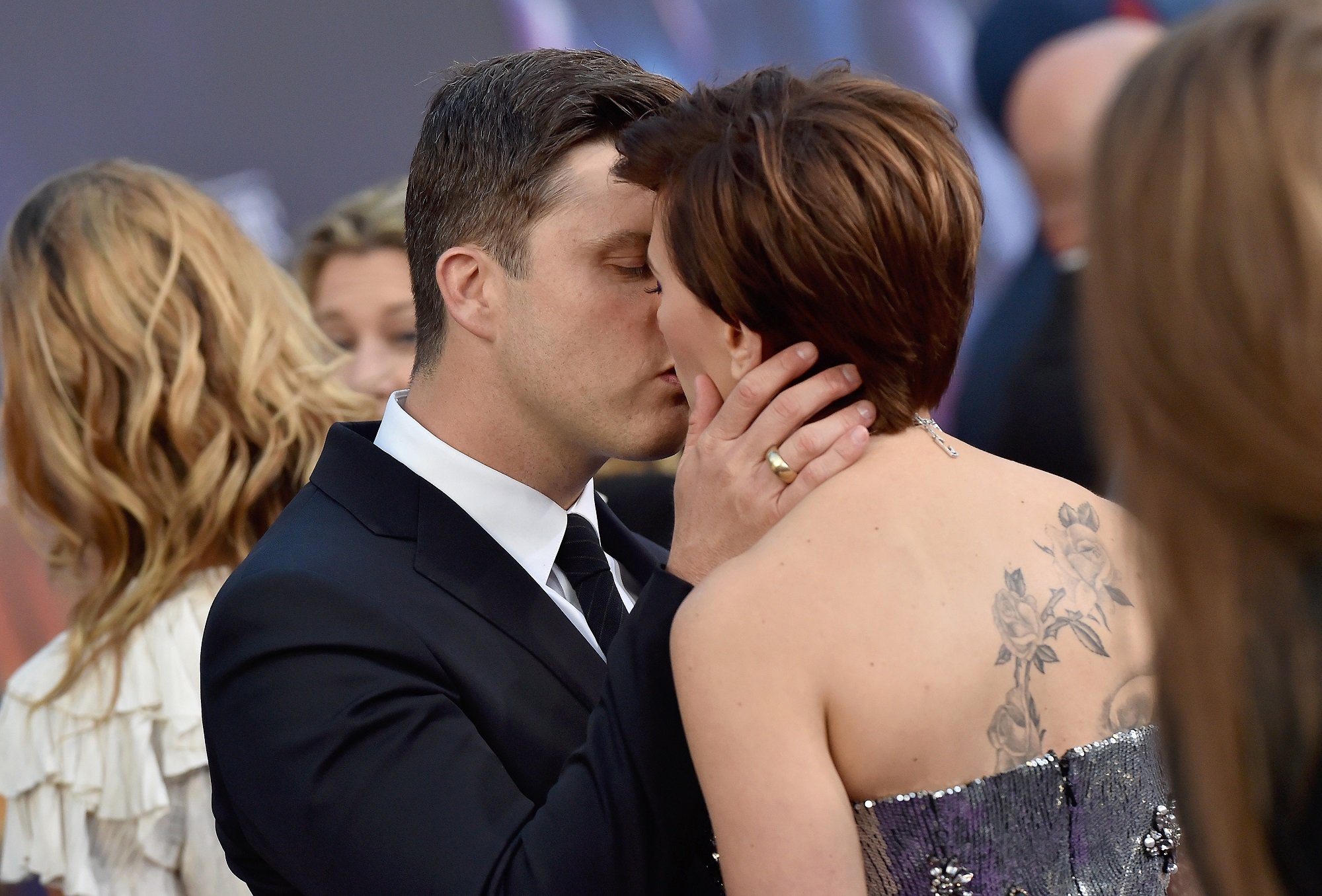 As with many prominent celebrities, Johansson kept quiet about her upcoming nuptials, citing her busy schedule as an obstacle. Then, precautions taken due to coronavirus led to the cancelation of many events in 2020, including the premiere of her first solo MCU film, Black Widow.
It may have also affected her wedding date. "That's a great question," said Jost on WTF with Marc Maron in July 2020, when asked when he was tying the knot. "We were supposed to." Maron followed up, "But you didn't have to cancel anything." Jost replied, "Well, there were some things."
Jost jokes that Michael Che is why they postponed
Months later, Jost broached the subject once again. Appearing virtually on The Ellen DeGeneres Show, he told the host how he and his fiancee have been handling their time at home. DeGeneres brought up his "Weekend Update" co-anchor, Michael Che, saying, "He plans to make a scene at your wedding."
Jost poked fun at Che and the idea, saying, "He plans to make a scene at most events." He continued, bring it back to the wedding. "That's part of why we've just been postponing it is we can see him getting ready for the wedding. And we're like, 'Maybe we should wait another day.'"
The real reason they're waiting to have a wedding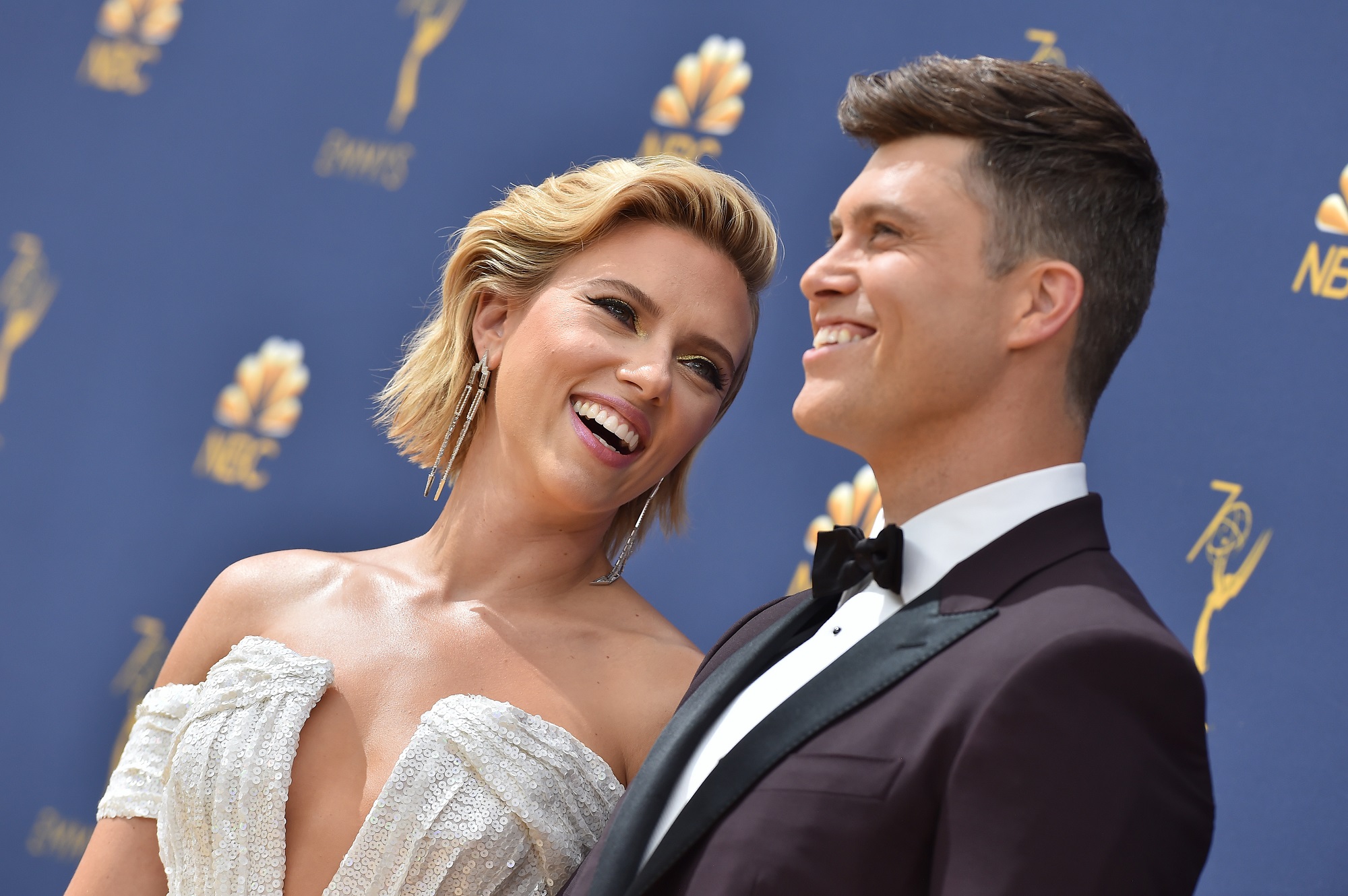 RELATED: When Will Scarlett Johansson and Colin Jost Get Married? The Couple Rethinks Wedding Plans
It's fun to imagine that Che's antics are why Johansson and Jost have delayed their wedding. But in reality, the actors are in the same position as many others in 2020: They're concerned about their families and friends' health, especially when it comes to a possible super-spreader event.
"We don't know when we really can [have the wedding]," Jost told Maron. "It's a very small thing. Truly I don't know when." He added an extra reason for concern. "We have at-risk people in our families," said Jost. "Who knows when we really want to get people together for a large gathering."