Colin Kaepernick Will be Coming to Netflix Soon
Colin Kaepernick is making headlines again, and once again, it is not because he signed with an NFL team.
With racial tensions at a high across the world, Kaepernick is working with Ava DuVernay to bring a series based on his life to Netflix. The show, Colin in Black & White will focus on Kaepernick's teenage years and inform viewers what it took to get him to where he is today. 
Kaepernick's rise to prominence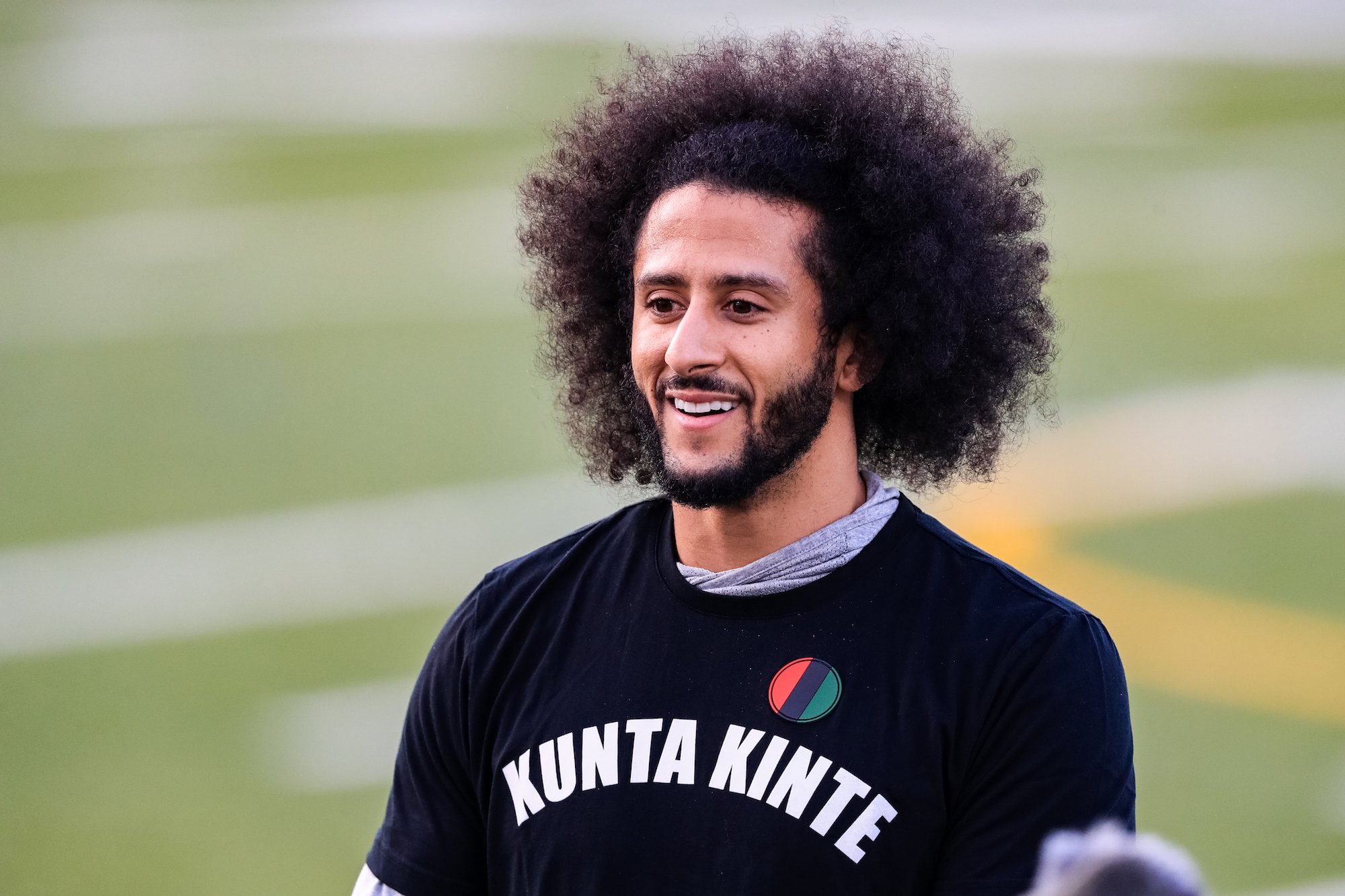 Kaepernick made his name at Nevada, where he was one of the best college quarterbacks in football. While not a top pick in the 2011 NFL Draft, he was selected in the second round after only a handful of other players.
Intended to be the backup for Alex Smith, Kaepernick spent most of his rookie season watching from the sidelines as he attempted only five passes in three games. The following season, however, everything changed.
Kaepernick remained on the bench for several weeks until Smith suffered an injury that propelled him to the starting lineup. There, he took the country by storm. Kaepernick had an adequate arm and foot speed unseen at his position since Michael Vick.
As a result, teams were not ready for his presence, and he dismantled every defense that he faced. The 49ers made it to the Super Bowl that year but came up just short against the Baltimore Ravens.
With Smith healthy, the Niners decided to give Kaepernick the keys to the franchise. After stunning the NFL world the previous year, Kaepernick kept it up as he led the 49ers to a 12-4 record the following year before the team fell to the rival Seattle Seahawks.
From there, it was downhill. The team was at .500 in 2014, and by 2015, they were near the bottom of the NFL standings. That year, however, Kaepernick began making headlines of a different kind.
Colin Kaepernick becomes an activist
RELATED: Eric Reid Calls Out the NFL For 'Blackballing' Colin Kaepernick
Related post url: 
Early in the season, people began to notice that while other players took the field for the national anthem, Kaepernick stayed behind and sat on the bench. At this point, the 49ers were a bad football team, but Kaepernick became a bigger story than he was when he led them to the Super Bowl. People lamented his protest and called it disrespectful toward the troops.
Over the next two years, Kaepernick became a hero and a villain, depending on who was asked. He eventually changed his protest style by taking a knee per the request of a former marine, but that wasn't enough for those calling for his head.
After a 1-10 season with the 49ers in 2016, Kaepernick was out of the job and remains there until today. Luckily, this gave him time to focus on his activism.
Kaepernick's newest endeavor
Kaepernick has stayed in the headlines since his last NFL game thanks to his work as an activist. From donations to the underprivileged to a historic deal with Nike despite a lack of NFL contract, his voice as an activist has never been louder.
The Netflix deal is just another layer of his career as an activist. He never set out to be controversial. Instead, he set out to inform people of a perspective that they might not always see, according to Complex.
"Too often we see race and Black stories portrayed through a white lens," the former quarterback said. "We seek to give new perspective to the differing realities that Black people face. We explore the racial conflicts I faced as an adopted Black man in a white community, during my high school years. It's an honor to bring these stories to life in collaboration with Ava for the world to see."
Kaepernick will narrate the series, while Duvernay will help spearhead the creative side of the project. Kaepernick is at the point where anything he does in sports is secondary to what he does off the field, and when his show premieres on Netflix, perhaps more people will understand where the controversial ex-NFL player is coming from.