Colin Macy-O'Toole From 'Below Deck Med' Reveals His True Passion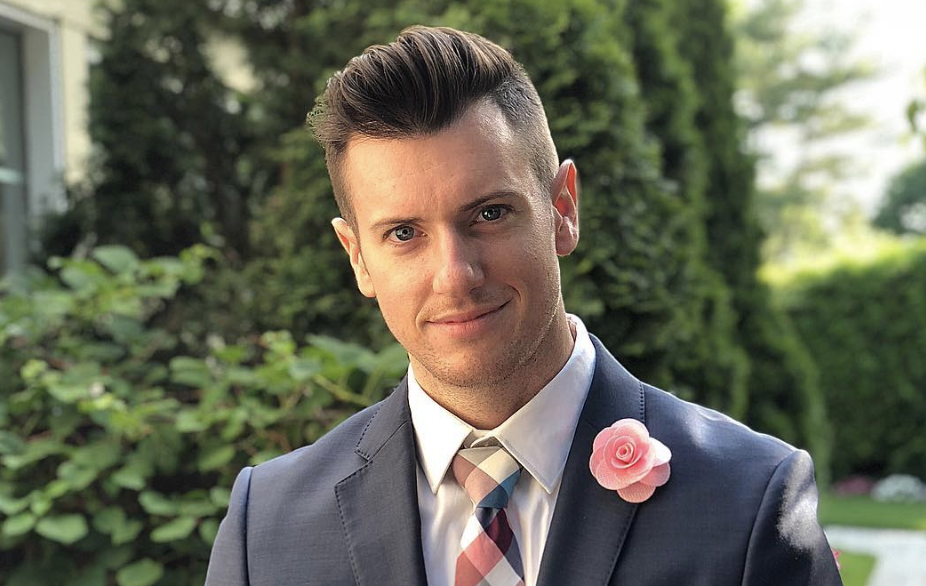 Fans recently got a taste of the musical stylings of Colin Macy-O'Toole from Below Deck Mediterranean. The multi-talented deckhand is actually a classically trained musician and promises to bring more music and his refreshing sense of humor to the upcoming season of Below Deck Med.
Macy-O'Toole created a catchy rap that creatively summed up the entire current Below Deck season in about 30 seconds. When The Cheat Sheet asked Macy-O'Toole about mixing music and reality television he said it went back to his first season.
Chief stew Hannah Ferrier suggested Macy-O'Toole create a birthday rap for Captain Sandy Yawn's friend who was a charter guest at the time. "I blame Hannah for all of this," he laughs. "But I continued to post musical recaps after each episode." Since Bravo confirmed Macy-O'Toole will return for the upcoming season, fans can expect more rap episode summaries this spring. Plus Macy-O'Toole had a message for fans who were less than thrilled about some crew members who were returning.
Macy-O'Toole is a lifelong music fan
Macy-O'Toole's passion for music kicked off while taking piano lessons as a child. "I started taking piano lessons when I was five and just stuck with it," he recalls. His mother was a choir teacher so she was able to find her son the best instructors too.
From there, he went onto join the high school band where he easily picked up other instruments like the saxophone. He found his true passion in music and went on to study music education in college. "Both of my parents are teachers so getting a teaching degree made sense in the long run," he explains.
Even though Macy-O'Toole secured a teaching degree, his natural curiosity led him to explore other territories, which included boating. He became a ferry boat captain and dove into yachting.
He'd love to collaborate with this Bravo cast member
Macy-O'Toole is seen throwing down some beats at home. "I have a keyboard and a few devices that allow me to create what you saw on Instagram," he says. But what really powers his music is sheer talent. His true love for writing and performing shines through in his music.
When asked if there was a Bravo musician he'd like to collaborate with, he gave a surprising answer. "I think the person I'd love to do something with is James Kennedy [Vanderpump Rules]," he says. Macy-O'Toole said he thought it would be fun to see what kind of collaboration the two could create, especially with Kennedy's EDM background.
Also, fans would likely love to see Macy-O'Toole collaborate with Yawn, who also shares his love of music. Yawn is sometimes seen mixing music on her Instagram account and having a blast.
And spills a little tea about the upcoming season
When some of the returning cast members were announced on social media, fans reacted positively about Macy-O'Toole's return. Every message and tweet showed that Macy-O'Toole has some seriously dedicated fans who could not be more thrilled about the popular deckhand's return.
However, other cast members did not receive such a warm welcome. In fact, Ferrier and deckhand (and possible bosun on the upcoming season) Joao Franco were dogged. Some fans didn't like Franco's behavior during his previous season.
Franco wasn't thrilled about his behavior either, Macy-O'Toole assures. "He [Franco] didn't want to come back this season but we talked about it and thankfully he did. Because everyone will see how different he and Hannah are this season. Remember what a tough season Adam [Glick] had the first year? But when he returned the next season everyone loved him?" Fans can anticipate something similar with Ferrier and Franco. Macy-O'Toole says that fans should stay tuned…they might be surprised.
Check out The Cheat Sheet on Facebook!