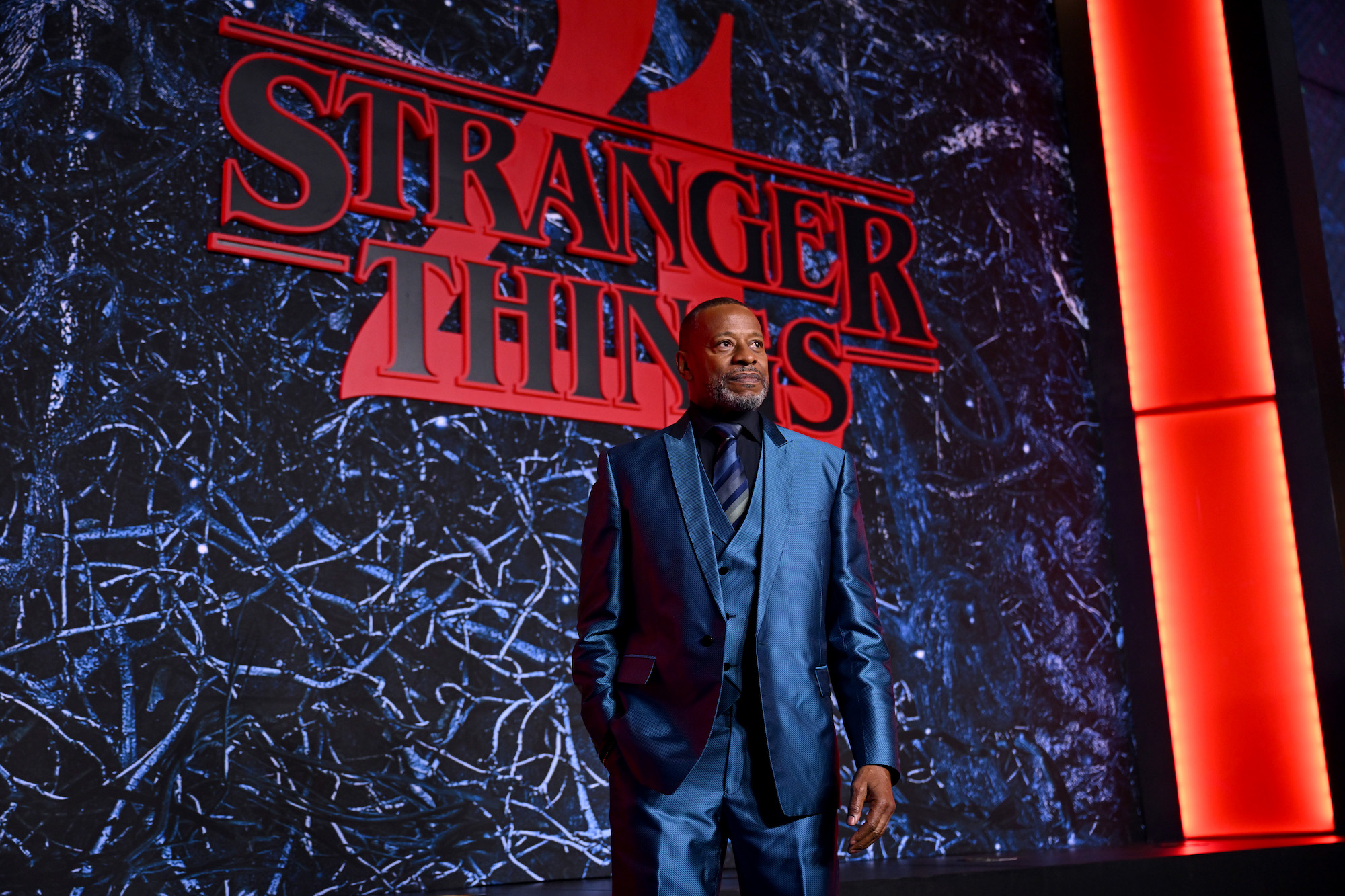 Colonel Sullivan Actor Sherman Augustus Says 'No One Is Safe' in 'Stranger Things 4' Part 2 [Exclusive]
'Stranger Things 4' Part 2 star Sherman Augustus has us nervous about some of our favorite characters. Here's what he said about the final two episodes.
Hold on to your butts, brochachos! Showbiz Cheat Sheet recently sat down with Sherman Augustus, who plays Lieutenant Colonel Sullivan in Stranger Things 4 Part 2. Augustus teased what's to come in the final two episodes, and needless to say, we're all a little nervous now. Here's what we know.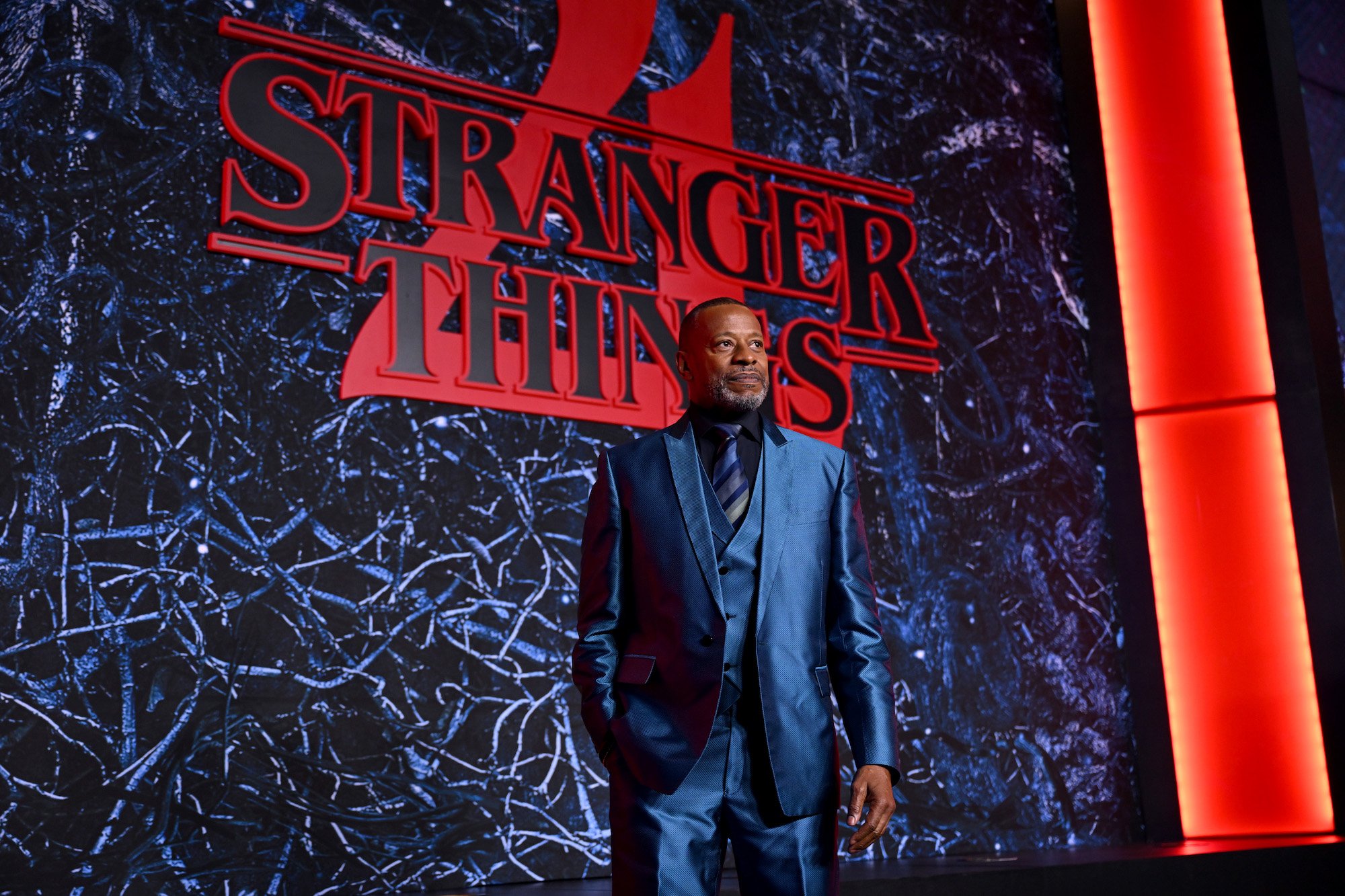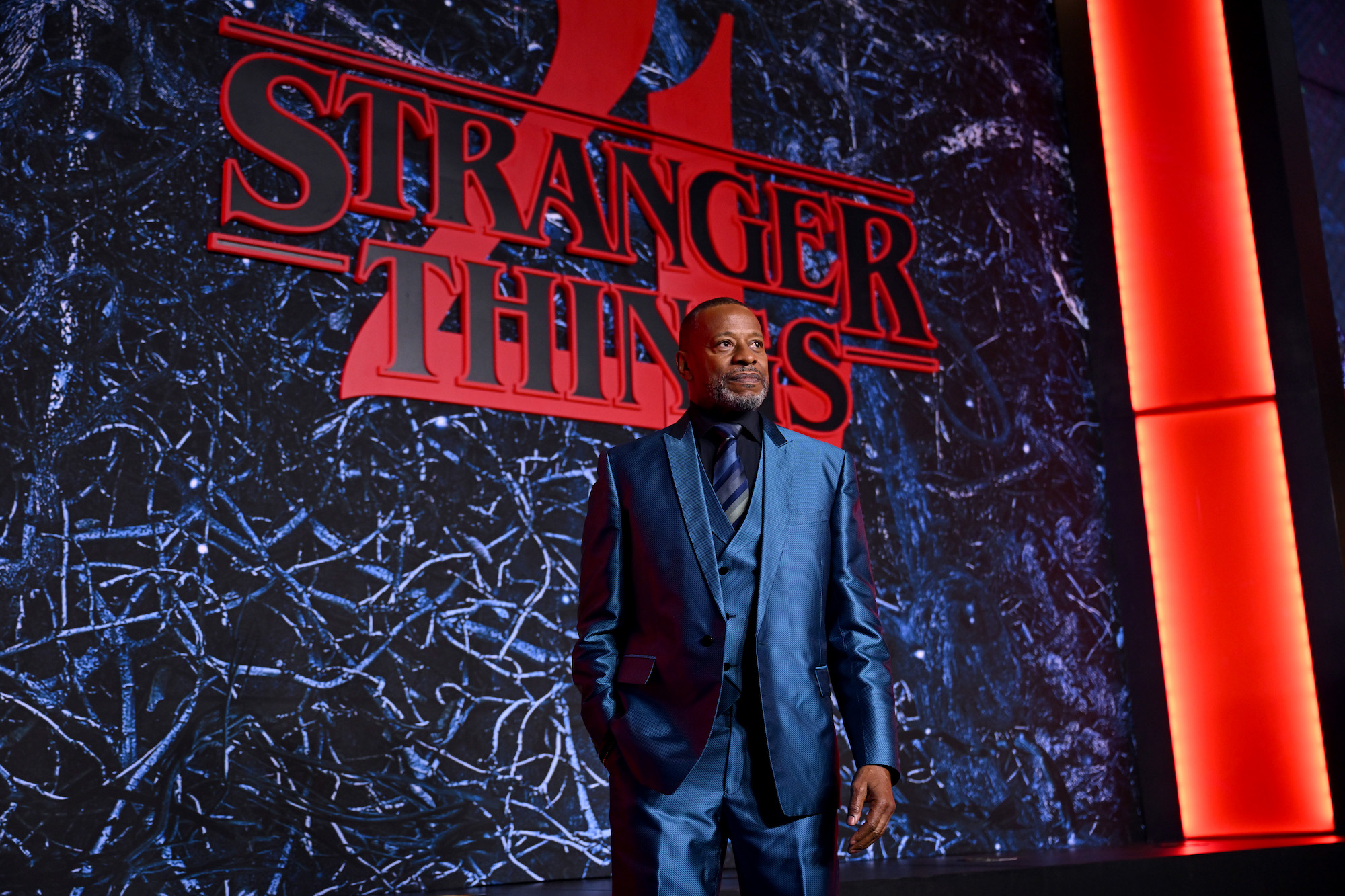 Sherman Augustus plays a man of few words in 'Stranger Things 4'
While Augustus' character may be a man of few words, he certainly knows how to make an entrance. When we first meet Col. Sullivan in Stranger Things 4, he arrives at Dr. Owens' (Paul Reiser) house by landing in a helicopter in his backyard. In a scene reminiscent of Close Encounters of the Third Kind, Sullivan promptly gets to work extracting any information he can about Eleven. 
The fascinating thing about the actor's performance is that he uses very few words to get his point across. Sullivan doesn't mince what few words he uses, and it's clear he means business. The character's presence is enough to make fans tense as they worry about what he might do next.
We might say goodbye to some of our favorite characters in the final two episodes of 'Stranger Things 4'
It's no secret that the show's creators, Ross and Matt Duffer, like to hold on to their characters. Even Millie Bobby Brown, who plays Eleven, said they need to start killing some people off in the series. She might get her wish. Augustus told us that no one is safe in the season finale.
When asked what he could tell us about Stranger Things 4 Part 2, Augustus said, "You should go to your car and you should clip your seatbelts off and tie them to your couch or your seat because it's going to be a bumpy ride. Both episodes are two hours long and reading the scripts, I was like, 'Wow, man.' Sometimes I'd just stop reading it because visually as a filmmaker, visually, I'm just like, 'OK, I want to see you do this, but then I don't want to be surprised. I don't want to know anything. I just want to watch because I'm a fan of the show.' So it's going to be very engaging. No one's safe, I can tell you that."
What movies helped inspire Sherman Augustus' performance as Lt. Col. Sullivan?
Augustus credits movies like Bruce Willis' Last Man Standing, Val Kilmer in Tombstone, and Robert Patrick in Terminator 2 as inspiration for his take on Sullivan. "This goes back to Yojimbo, the [Akira] Kurosawa film, which Walter Hill made a remake called Last Man Standing with Bruce Willis. I think 40% of that movie, he didn't say anything. It's like Val Kilmer and Tombstone," August said. "There were times when everybody was on screen and he's in the back, but you're still watching Val Kilmer. I always wanted to do something like that. I always wanted to just come across with just his mannerisms, his looks. Robert Patrick when he did Terminator 2, you know how he approached the whole thing. So I approached this whole thing and I had all these things in my head."
Augustus also gives credit to the coronavirus (COVID-19) pandemic for helping him get into the role of Sullivan. "It was interesting because we were shooting right in the height of the pandemic. So there was a lot of isolation for me, which was cool because I got to use that for my character. So I went on the set and I was like, 'You know, yeah, OK, the terminator is here.'"
The terminator is here, indeed. Be sure to catch Augustus in Stranger Things 4 Part 2 when it arrives on Netflix on July 1, 2022. Part 1 is currently streaming on Netflix.