What Color Are Prince Harry and Meghan Markle's Son Archie's Eyes?
Prince Harry and Meghan, Duchess of Sussex welcomed their first child Archie Harrison Mountbatten-Windsor on May 6, 2019. Unlike his royal cousins, Archie isn't in the spotlight much. His parents are residing in California and it's believed that the intent is to allow him to live as more of a private citizen. But royal fans still have some general questions about little Archie since they don't get to see him much.
Here are the answers to a couple of those questions including what his eye color is as well as a few other things you may not have known about the Duke and Duchess of Sussex's son.
Archie's hair and eye color
When Meghan and Harry traveled to South Africa for a royal tour in September 2019, several photos of their then-4-month-old son were released.
In many of the pics, Archie appeared to have red hair just like his father. Some have noted that his hair did look a little darker than Harry's in different lighting though. Still, fans couldn't help but point out how much Archie resembled the prince in photos of Harry when he was around the same age.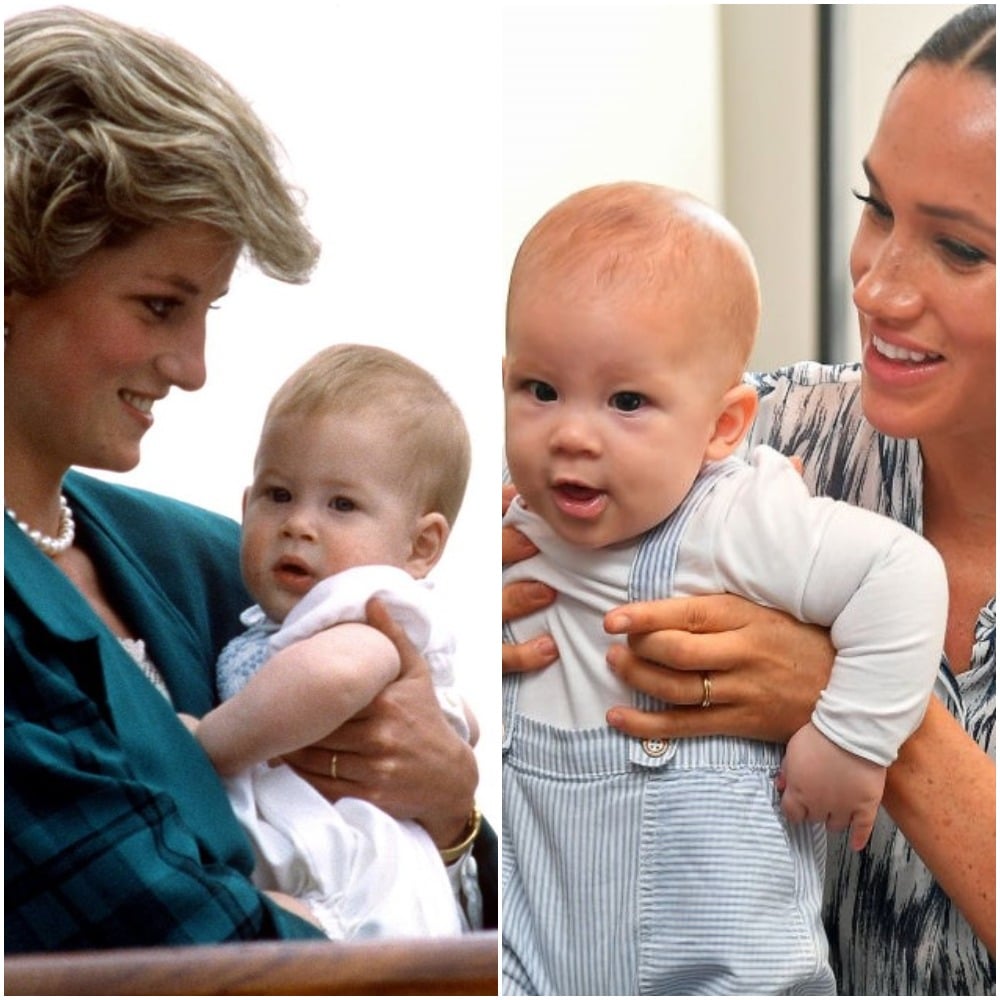 Archie may inherit his dad's hair color but he has Meghan's eyes. The tot has brown eyes like his mom while Harry has blue eyes, which were actually a shade of blue-green when he was younger.
RELATED: Prince Harry Was Able to Marry Meghan Markle Because She Didn't Do This 1 Thing in Her Past
Other facts about Archie Harrison Mountbatten-Windsor
A rare photo of Meghan and her son in California surfaced online on April 22, 2021. It showed Archie with a backpack and hat on and dressed casually in jeans like his mother.
Archie's attire in that pic is sure to sell out. The toddler has already become a fashion influencer. After he appeared with his dad in a pom-pom hat at the beginning of 2020, thousands of orders were placed for that item and it sold out in just 48 hours.
Something you may not have known about Archie is that despite not having a regal title, he is still in the line of succession. He's seventh in line to the throne behind his father.
When it comes to his name Archie means "genuine," "bold," or "brave." It was originally a shortened form of Archibald but is now used as a name on its own. Today noted that following his birth, "Archie" went on to become the top baby name for boys in 2019. His middle name Harrison is of course so fitting as it literally means "son of Harry." As for his last name, the hyphenated Mountbatten-Windsor is the surname which was created in 1960, combining the surnames of Queen Elizabeth II and Prince Philip.