What Color Are Prince Louis' Eyes?
Does Prince Louis have the same eye color as his dad Prince William or his mom Kate Middleton?
Prince Louis is Catherine, Duchess of Cambridge and Prince William's third child. He's also the Cambridge child who fans know the least about.
The youngest of William and Kate's kiddos hasn't been seen in public as much as Prince George and Princess Charlotte. Louis did capture the hearts of many when he made his Trooping the Colour debut on the Buckingham Palace balcony in 2019 with his "mad face." Here are a few facts about the prince including his eye color, the unusual food he loves to eat, and the royal record he broke as soon as he was born.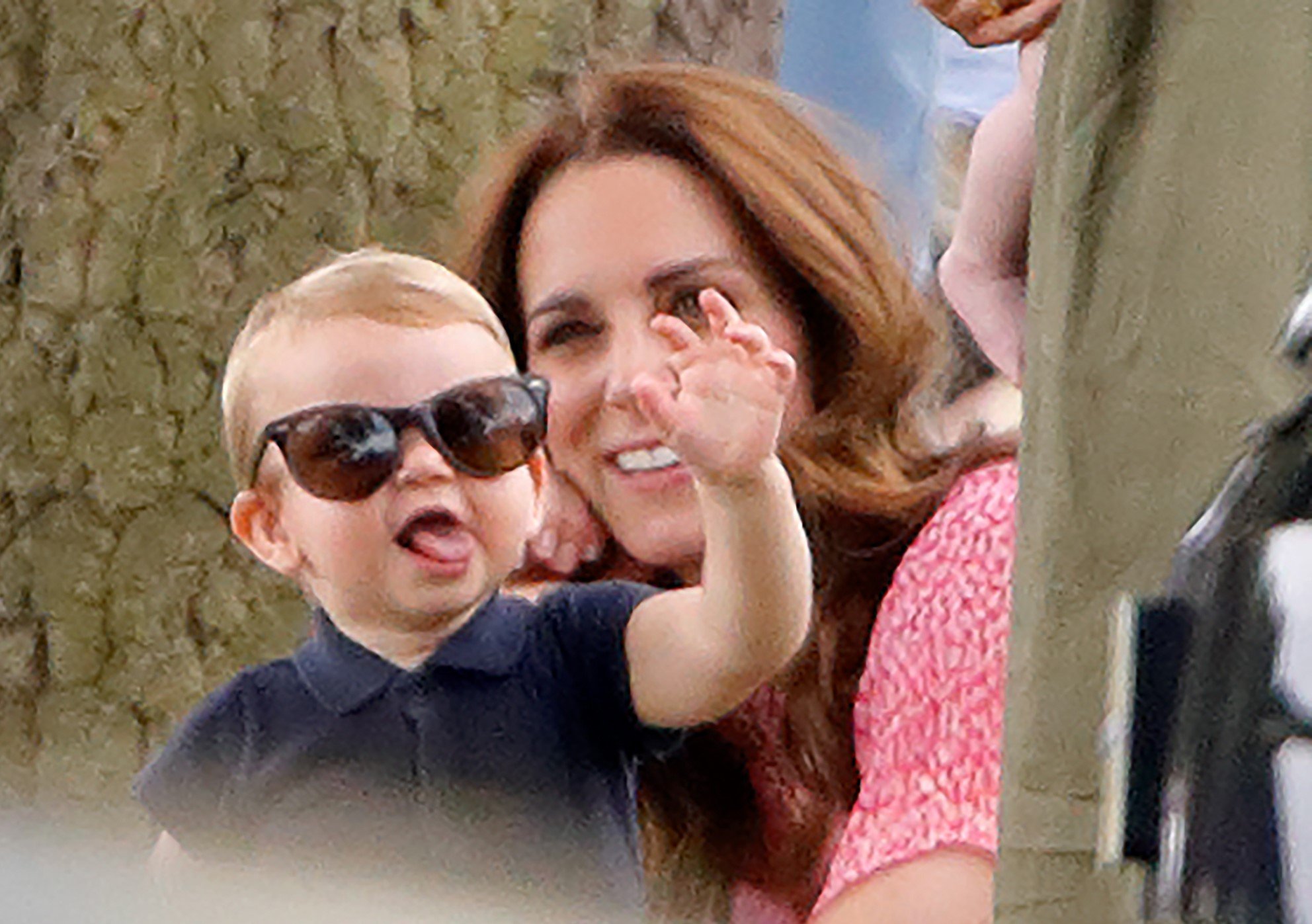 Kate Middleton thinks Prince Louis looks like her
We can all agree that William and Kate's children are adorable. Over the years, some have said that George has a lot of Princess Diana's looks and traits while similarities between Charlotte and her great-grandmother are often pointed out in photos when the queen was her age.
But who does Prince Louis take after the most?
According to People, Kate's been told that her youngest son looks a lot like her, which is something she agrees with and loves hearing it. "Everyone always comments on how Louis is the spitting image of Kate," a friend of William's wife told the publication. "She loves it and thinks it's very sweet; she often jokes that he's the only one of her kids who actually looks like her."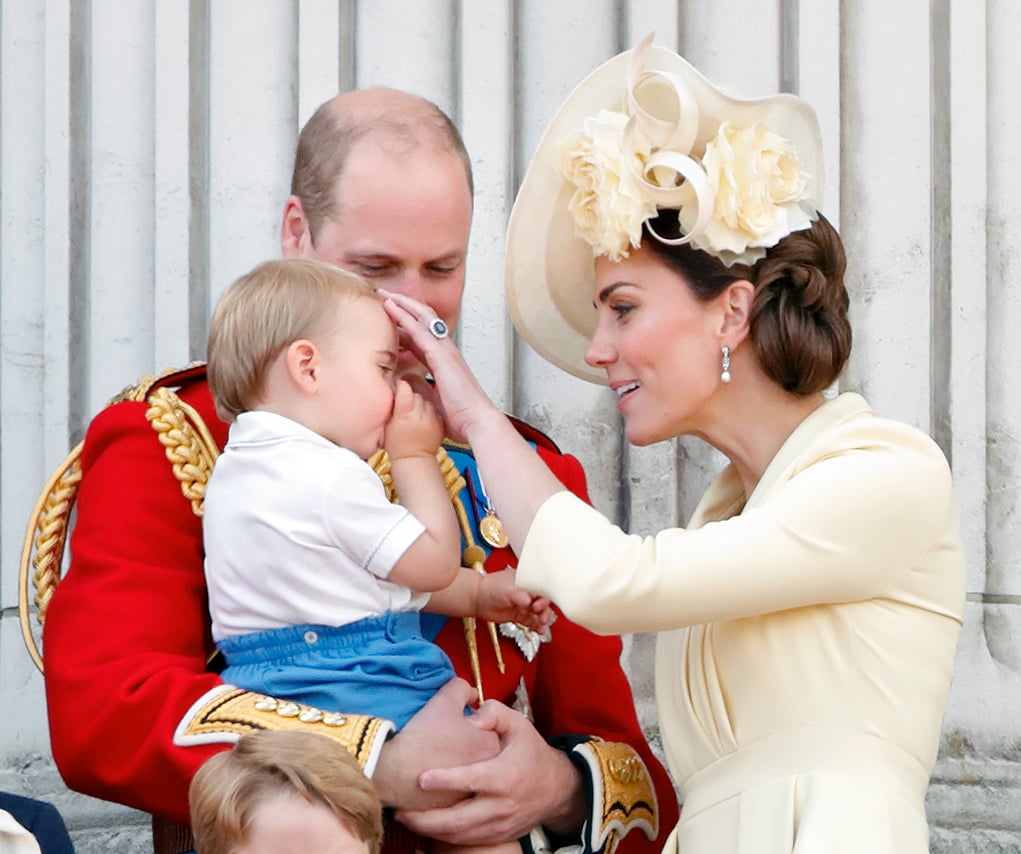 What color are Prince Louis' eyes?
Louis may look a bit more like his mom than his brother and sister, but he doesn't share the same eye color with Kate.
The duchess has hazel eyes while Louis has brown eyes. Many royal fans have noted that both of Kate's parents have brown eyes as well and believe Louis bears a strong resemblance to his grandmother, Carole, and his grandfather, Michael Middleton.
Other facts about Prince Louis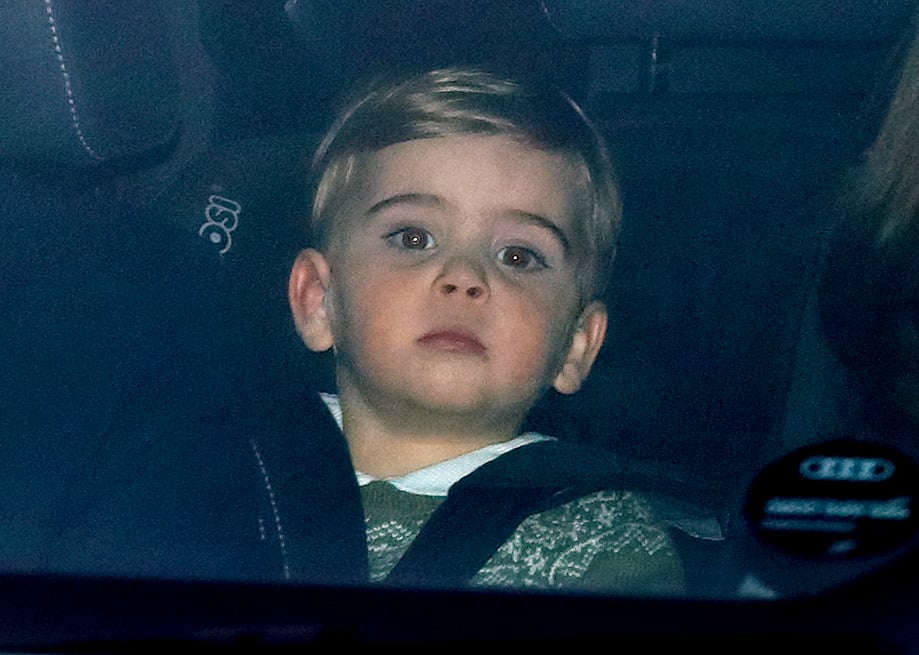 William and Kate welcomed Louis on April 23, 2018, and revealed his name four days later. His full name is Louis Arthur Charles. The meaning of his first name is French for "famous warrior" and the same name as the Duke of Cambridge's relative Louis Mountbatten. Louis is also Prince George's middle name and included in William's full name which is William Arthur Philip Louis. And Charles is of course after Prince Charles.
Upon his birth, Louis actually broke a royal record. The day he was born he weighed in at 8 pounds 7 ounces which made him not only the heaviest Cambridge baby but also the heaviest heir to the throne in at least 100 years.
Louis loves playing outdoors and running around with his big brother and sister. He also learned how to ride a bike as shown on the Duke and Duchess of Cambridge's Twitter account.
When it comes to what he enjoys eating, the little prince has an interesting favorite food. In December 2019 during A Berry Royal Christmas special, Kate told Mary Berry: "We grow our own vegetables. We've got carrots, beans, [and] beetroot–a massive favorite. Louis absolutely loves beetroot."
Beetroot or beets is a vegetable many kids Prince Louis' age don't even know exist.