Colton Underwood Divulged How 'The Bachelor' Handles Sexual Arousal
In recent years, Colton Underwood has easily been the most outspoken male lead of The Bachelor. Though the franchise has been in existence for 18 years, in the past few years the show seems to be way too overproduced. What was once a show that was focused on helping two people find love has now become a cesspool of drama. In fact, the producers of the show have even been accused of being abusive to their contestants.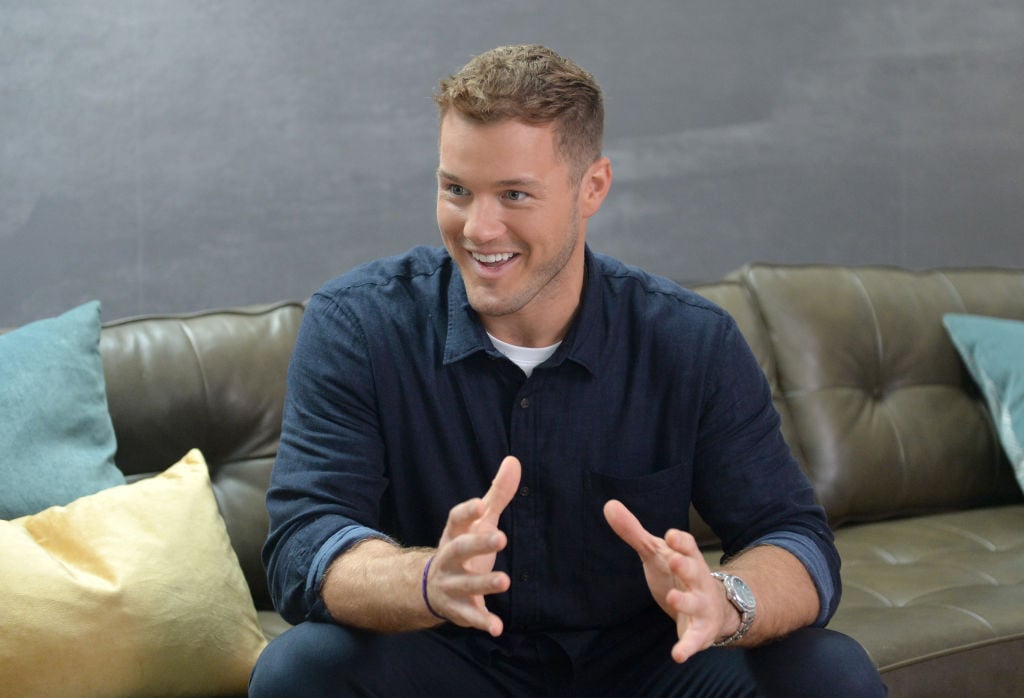 The former bachelor claims producers sabotaged his relationship with Cassie Randolph
Underwood has been particularly candid about calling the producers of The Bachelor out. In fact, he recently released a new book, The First Time: Finding Myself and Looking for Love on Reality TV. The book spends a lot of time detailing his experience on the show and revealing secrets and commonly asked fan questions. The former football player even implied that the producers tried to sabotage his relationship with his now-girlfriend, Cassie Randolph. Furthermore, he shared that they pressured him to do things he wasn't comfortable with.
Colton Underwood recently released his book
But, despite the trouble that The Bachelor producers caused, Underwood doesn't look back at the entire experience with hatred. Despite the difficulties, the journey led him to Randolph, who recently nursed him back to health when he got sick with the coronavirus (COVID-19). Underwood's book also details some good times that he experienced because of the franchise. He also recalled how the franchise deals with awkward moments.
Even though The Bachelor has its racy moments, it is billed as PG-13. Though fantasy suites (where couples are allowed to spend semi-private time together for the first time all season) are discussed, mostly euphemisms are utilized. Sex is occasionally discussed (especially when a member of the cast is a virgin) but nothing explicit is ever shown. This is why fans have been wondering for years what happens when the male leads or contestants become sexually aroused.
Underwood revealed some book spoilers
In a recent interview with the LA Times, Underwood revealed how The Bachelor handles sexual arousal. There are often lots of sexy situations such as couples making out in hot tubs. As most men show arousal more outwardly than most women, fans have always wonder how the show manages to keep male arousal under wraps. Underwood shared that leads utilize a signal with producers to let them know when they were fast approaching a situation that was not fit for network TV.
"I had a little signal I gave producers like, 'Hey, you have to chill.' Every time I yawned, that was my signal. Producers would be like, 'Cut! We have to get him out of the water!'" Underwood revealed, sharing that yawning was the signal that he himself came up with to help combat the issue. Underwood continued on to share that his grandmother was even interested in how the show managed to handle arousal in previous season, though she was uncomfortable with hearing it from her own grandson.
How the show handles sexual arousal
"My grandma texts me — I gave her a copy of the book and I said, 'Hey, just want to let you know there's some things that might make you uncomfortable.' She's like, 'You know what? I always wondered about boners on that show. I'm glad you addressed that, but it was a little weird,'" Underwood confessed. Uncomfortable to hear about for sure, but at least Bachelor Nation finally has their answer.