Colton Underwood Loves 'Being Difficult' and 'Annoying' Cassie Randolph
Thanks to The Bachelor, Colton Underwood and Cassie Randolph have millions of people following along on their love story. The pair had a pretty tumultuous journey during their time on the show (and even afterward), but they seem to be happily dating nowadays. Taking things one day at a time, Underwood and Randolph have shared countless times that they're in no rush to get married. Instead, they've been taking their relationship at their own pace, rather than moving at lightning-fast Bachelor speed.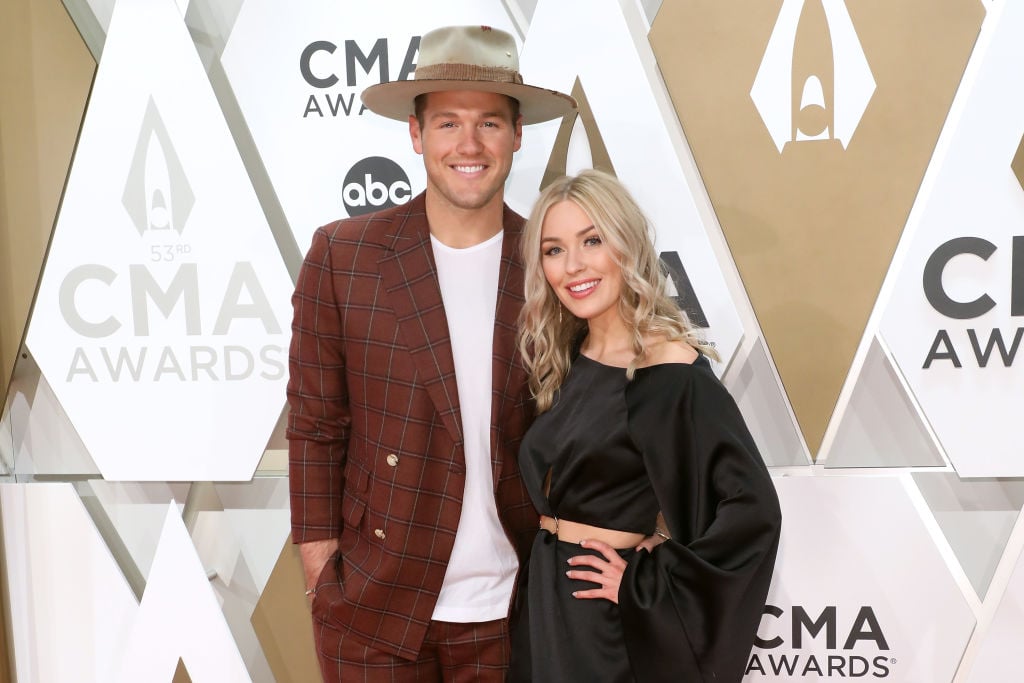 Though the pair have been together for over a year now, they're spending even more time together nowadays. Due to the coronavirus (COVID-19) pandemic, the two are currently quarantined together alongside Randolph's sister, Michelle, and other family members. The family home is located in Huntington Beach, CA. The pair were taking trips to the beach, playing games like Uno, and spending time together. Of course, that was before Underwood got coronavirus himself.
Colton Underwood thanks his girlfriend on Instagram
Though Underwood has made a full recovery now, he was out of commission for weeks. He shared with his fans that he was quarantined to the third floor of Randolph's home and feeling sick and achy. Fortunately, with the help of his girlfriend and her family, Underwood is feeling back to normal and is able to spend time with everyone once again. Recently, Underwood took to his Instagram page to show his love and support for Randolph.
"I just want to take a second and thank this beautiful woman and her family for taking such good care of me. Not only physically, but mentally too (and I'm probably the most high maintenance patient). She's hardworking, passionate, understanding, kind and has the biggest heart," Underwood said about The Bachelor alum. He continued on to share that he was looking for ways to support those suffering from the virus.
Cassie Randolph congratulates Underwood on his new book
Amidst Underwood's recovery, his new book "The First Time: Finding Myself and Looking for Love on Reality TV," released. Having recently made the New York Times Bestseller List, Randolph took to Instagram and congratulated her boyfriend. "You really know how to drive me crazy in quarantine, and you might be an absolute nightmare to take mirror selfies with.. but I am so so proud of you and all the hard work you put into your book! 📖 How cool that you get to call yourself an author now 🤓 Love you lots, 💙" Randolph captioned the photos of Underwood goofing off with her.
'The Bachelor' cast member loves annoying Randolph
Underwood quickly responded to the post. "What chapter are you on?" he questioned. Then he added that he took pleasure in being annoying toward Randolph. "Also. I love being difficult and annoying you. I do it out of love," Underwood shared. Fans immediately began calling the couple cute. Others even shared that they understood Underwood's need to be deliberately annoying.
Fans show support for the couple
"Haha, yea my husband does the same stuff! Totally out of love…but that doesn't mean it's not still annoying, 😂😂😂😂" one person wrote to Underwood. "My husband does that to me as well! We're still together 23 years later!" another fan of The Bachelor chimed in. Clearly, Randolph finds Underwood's annoying qualities endearing. For his sake, we hope she still feels that way when the quarantine has ended.