Colton Underwood Claims He Was 'Blackmailed' Into Coming Out
Colton Underwood surprised many when he came out as gay on Good Morning America in April following his season of The Bachelor in 2019. The former lead revealed he had this revelation about his sexuality in 2020 amidst lockdown during the coronavirus pandemic. In a new interview, Underwood revealed that his coming out didn't happen under his own timing. He claimed that he was "blackmailed" into coming out — here's what he said happened.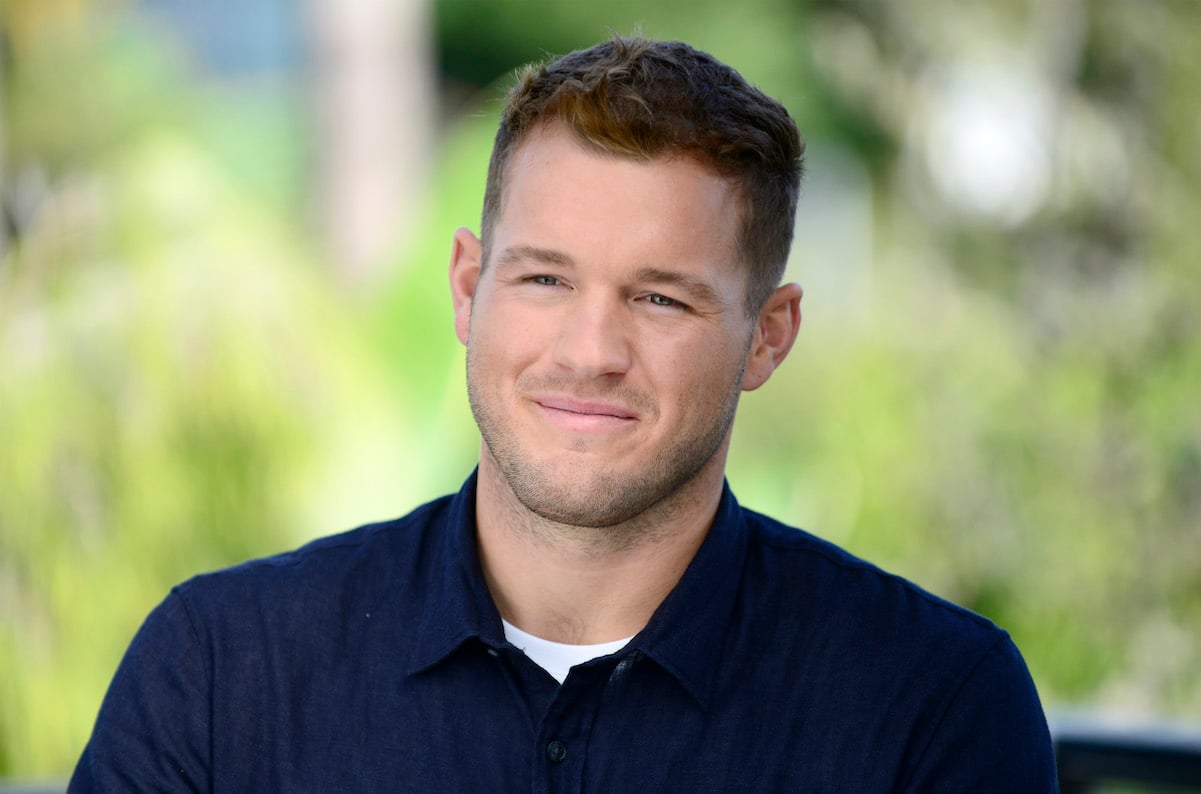 Colton Underwood led 'The Bachelor' looking for love
Following his time on Becca Kufrin's season of The Bachelorette, Underwood led the journey to love on The Bachelor. He famously was a virgin who was waiting for the right person. Underwood dated many women on his season, including Bachelor Nation faves Hannah Brown, Caelynn Miller-Keyes, Tayshia Adams, and Cassie Randolph.
Underwood broke up with Hannah Godwin and Adams when it came to the final three women on the show. He knew he only wanted to be with Randolph. However, she was unsure about the engagement commitment and left the show. Underwood chased after her by jumping over a fence and the two dated following The Bachelor.
Around a year after The Bachelor, Randolph filed a restraining order against Underwood. The two ended up resolving the matter privately around November 2020.
In April, Underwood dropped some huge news that changed Bachelor Nation forever — he came out as gay, the first former lead to do so.
Colton Underwood came out on 'Good Morning America' as gay
RELATED: Reality Steve Responds to Demi Burnett's Allegations About Him on Twitter
Underwood spoke to gay GMA journalist Robin Roberts on April 14.
"This year's been a lot for a lot of people," Underwood said. "It's probably made a lot of people look at themselves in the mirror and figure out who they are and what they've been running from or what they've been putting off in their lives."
Underwood continued by saying he "ran" from himself "for a long time."
"I hated myself for a long time," Underwood admitted. "I'm gay and I came to terms with that earlier this year and have been processing it. The next step in all of this was letting people know. I'm still nervous, but yeah it's been a journey for sure."
The former lead said he is the "happiest and healthiest" he has ever been. But, Underwood apparently was pressured into coming out to the whole world — because he was allegedly blackmailed.
Colton Underwood claims he was blackmailed into coming out
Around a month after coming out, Underwood spoke with Variety about the feedback he received after his GMA interview and his former relationship with Randolph.
Underwood said he learned "a lot" since coming out and that he was "operating out of fear" in the aftermath of his breakup with Randolph. He said he was wrong and apologized for his actions.
Underwood also shared that he was "blackmailed" into coming out as gay.
"I, at one point, during my rock bottom and spiral, was getting blackmailed," Underwood revealed. "Nobody knows I was blackmailed."
He claimed that in 2020 he went to a spa "known for catering to gay clientele" in LA. Someone e-mailed Underwood saying that they took "nude photos" of him while at the spa and threatened to leak them to media, the outlet stated. Underwood shared the e-mail with his publicist seeking advice on how to proceed.
"I knew that out of anybody in my world, my publicist wasn't going to ruin me," he stated.
So, Underwood got ahead of the threat and came out on his own terms. He now has a project with Netflix in the works documenting his newly-out life.