Colton Underwood Gives a Cryptic Answer to If He's Still a Virgin
The Bachelor Season 23 starred Colton Underwood. The main thing that set him apart was that he was still a virgin. His journey ended with him picking Cassie Randolph and they're still together. He was asked if he's still a virgin and he had a cryptic answer.
Colton Underwood was a virgin on 'The Bachelorette'
The former football player started his reality TV journey on Becca Kufrin's season of The Bachelorette. His time ended right before Fantasy Suites, and he revealed that he was a virgin.
He explained why he decided to reveal that he is a virgin. "I had no plans to share that I was a virgin," he told People. "It was something in the moment with Becca. It was important for her to know. I didn't think it was going to be a big deal but obviously, a lot of people latched onto that."
Underwood talked about why he decided to not have sex yet. "It's a decision I consciously made, but it's just something that makes me into who I am," he said. "There is a stigma around athletes and I think the more that us as humans can do to break those, the better."
He avoided revealing if he was still a virgin in the finale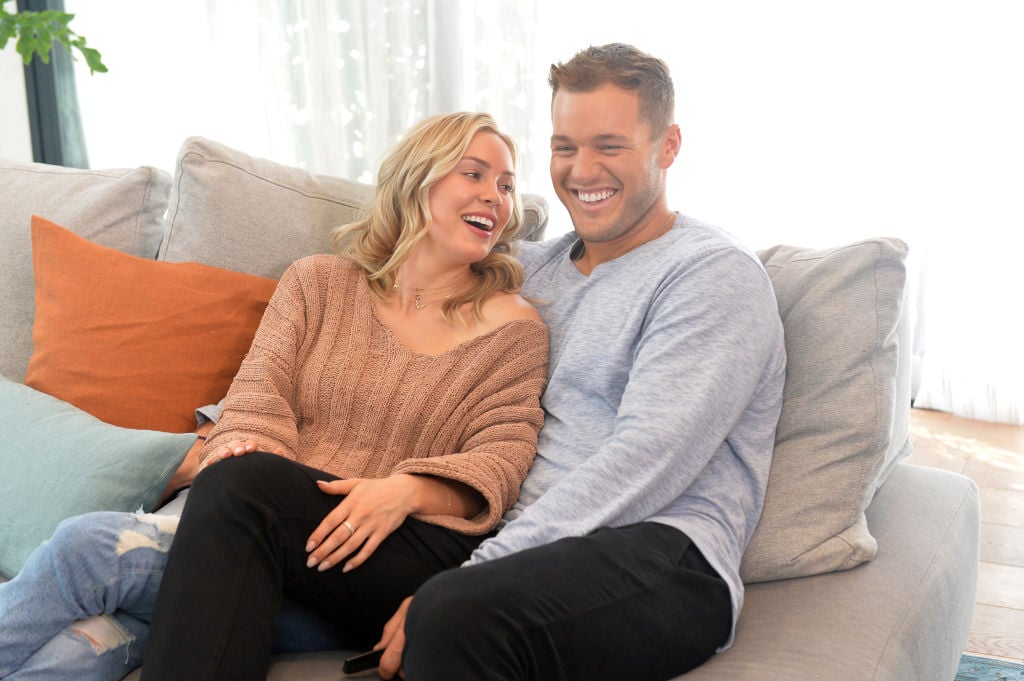 Underwood was then picked to be the bachelor. His virginity became a big part of his season and it ended with him picking Randolph.
"I couldn't be more excited to spend tonight with Cassie and I am excited to see where our relationship can go," Underwood said on the show before their date. "I've always said that I'm waiting for the right heart, I'm waiting to be in love with somebody and I'm waiting for the right person. And I'm very hopeful that that person is Cassie."
On After the Final Rose, they were asked if they've had sex. "I know I've been very open and candid about my virginity," he said. "But since there are two of us now in this relationship, it's something that we're going to keep to ourselves."
He had a cryptic answer for if he's still a virgin
Underwood talked to People about how his virginity was a big part of his season of The Bachelor. "I don't want to be known as the virgin for the rest of my life," he said. "There is so much more to me. And I let my story be controlled for too long. Now, I'm all about taking ownership."
He is still in a relationship with Randolph after the season. The former reality star had an interesting answer on whether he's still a virgin.
"If you have a sex life, you typically never talk about it," he said. "People can take that however they want to at this point. But I'm respecting my values, and also the values of Cassie, my family and her family. We're happy together. And people can assume whatever they want." It sounds like the couple is enjoying their privacy after being so open for reality TV.