Colton Underwood's Mom Is 'Grateful' She Wasn't Invited to Her Son's 'Bachelor' Finale after Watching Barb on Peter Weber's
Even though The Bachelor finale feels like a lifetime ago, Bachelor Nation hasn't soon forgotten the drama that took place between Peter Weber's mother, Barbara (Barb), and Madison Prewett. We're still cringing just thinking about it.
Barb Webber's comments about Madison Prewett during 'The Bachelor' finale
"It started on a rocky road because she had us wait three hours, she didn't want to meet us. We didn't get an apology from her, and when I proceeded to ask her if she was madly in love with my son, she said no and she would not accept a proposal in four days. As a mother, that wasn't what we were expecting. You didn't see that. As a mother, that wasn't what we were expecting. And therefore when I said I wanted Hannah Ann so badly, we just clicked right away. Unfortunately, we did not have a connection with Madison," Barb explained to the audience of her feelings toward Prewett.
And who could forget this zinger?: "He's gonna have to fail to succeed. That's it. All his friends, his family, everyone that knows him knows that it's not going to work. We've been trying to tell him."
Barb's attitude during the finale has put her on the receiving end of a lot of criticism. Her personal Instagram is filled with comments from Bachelor fans calling her out for how she handled the Prewett situation.
Colton Underwood's mom and Cassie Randolph
The last bachelor, Colton Underwood, had a dramatic end to his season as well. He jumped an eight-foot fence after Cassie Randolph, the woman he wanted to end up with, decided to leave the show. When he returned, he broke up with the remaining two contestants (Tayshia Adams and Hannah Godwin). He dedicated the rest of his time on the show to winning Randolph over again. Today, they're happily in love. But it was definitely a rocky start.
When Randolph met Colton's parents, she was still unsure as to whether she wanted to be in a relationship with him. It was a tense meeting, and you could tell Colton's family was wary.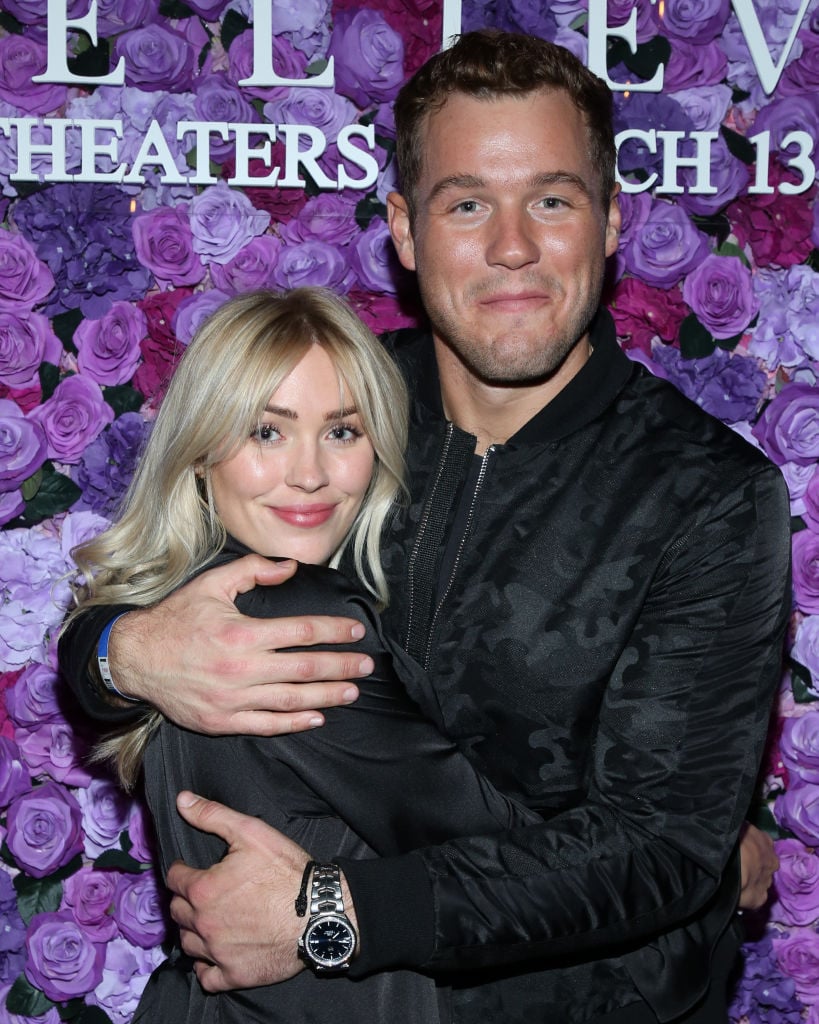 Following Weber's Bachelor finale, former bachelorette Kaitlyn Bristowe posted a photo to Instagram along with a caption about the Barb drama.
"I thought for a while about how I could involve Barb in my caption, but I got nothin. I know we all have our opinions and I'm very curious about yours. BUT, please try to remember we DO NOT SEE everything behind the scenes," she wrote. "I don't agree with how things went down but I want more information! I feel like we are missing something. Why was she THAT mad? It can't be the 3 hour wait."
Colton's mom, Donna, commented on the post.
"I'm grateful that I was not invited to Colton's ATFR…" she wrote.
Perhaps, at that time, she wasn't fully on board the Randolph train just yet, especially since their meeting in Spain hadn't gone so well.
Today, Randolph spends a good amount of time with the Underwoods and they always seem to have a fun time together.
But after seeing Barb and the backlash she received, it seems Donna is grateful she didn't have a camera right on her face as she watched her son tell America he was in love with Randolph.
Read more: 'Love Is Blind': How Giannina Gets Along With Damian's Family Now