Colton Underwood Netflix Series Canceled? Petition Against it Close to 30,000 Signatures
The Bachelor alum Colton Underwood continues to make news headlines with rumors about his upcoming Netflix series. However, almost 30,000 people signed a petition for Netflix to cancel Underwood's forthcoming show about his coming-out journey. Could the streaming giant terminate the series about the former NFL player that is already underway?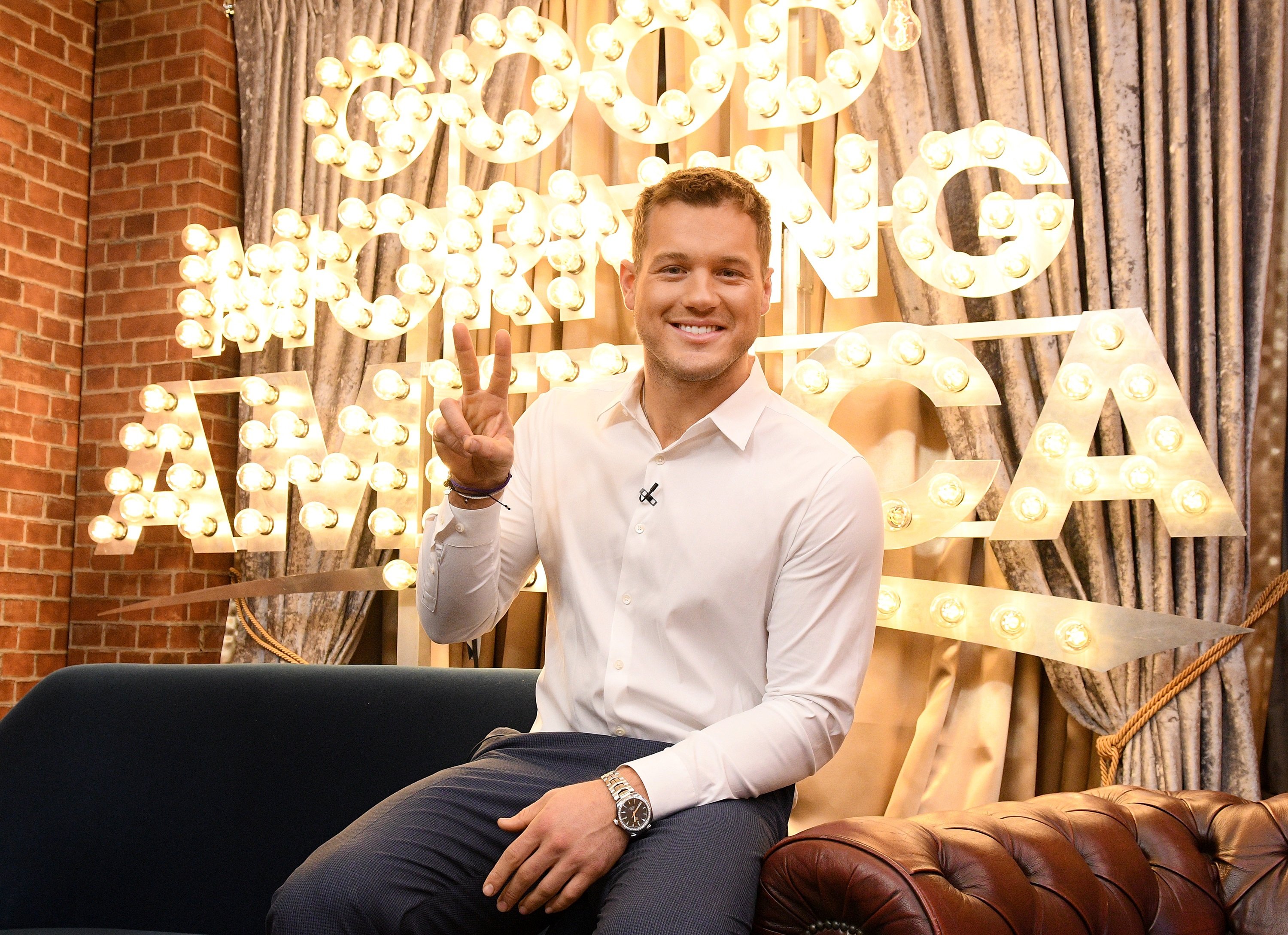 Colton Underwood allegedly stalked Cassie Randolph
After Underwood and Randolph split in May 2020, he allegedly stalked her. The former Bachelor alum dated the winner of his season from November 2018 to May 2020. Only three short months after the couple split, Randolph filed for a restraining order against her ex. 
In the files, the 25-year-old accused the former football player of placing a tracking device on her car. She also alleged that he sent harrassing text messages pretending to be a stalker. He made visits to both her apartment and her parent's house. Randolph dropped the restraining order in November 2020 after the couple came to a "private agreement."
Colton Underwood is currently filming new Netflix series
In the upcoming Netflix series about Colton Underwood, Gus Kenworthy mentors him through his coming out journey. The former Bachelor sat down with Robin Roberts on Good Morning America for an emotional interview. After years of struggling with his sexuality, he told the world that he is gay. In the interview, he admitted that when The Bachelor producers chose him as the lead for season 23, he thanked God for "making me straight."
"For me, I've run from myself for a long time, and I've hated myself for a long time, and I'm gay," Underwood told the outlet. "I came to terms with that earlier this year and have been processing it. The next step in all of this was sort of letting people know. I'm still nervous, but it's been a journey for sure."
Will Netflix cancel Underwood's new series?
An anonymous user began a Change.org petition on April 14. It began right after the news broke that Underwood's new Netflix series was underway. The petition cites the alleged stalking and harassment as grounds for canceling the Netflix show.
"Cassie is a victim of Colton's abuse, and he does not deserve a platform in any way," reads the petition. "Regardless of his sexuality, Colton should not be given a platform as a result of his abusive, manipulative, and dangerous behavior."
As of publishing this article, almost 30,000 people signed the petition asking Netflix to cancel the Colton Underwood series. There is also a list of individuals to call or email at Netflix to push for withdrawing the documentary.
Despite the number of signatures on the petition, Underwood still has over 2 million Instagram followers. Many celebrities congratulated the Bachelor alum for speaking his truth. The restraining order with ex Randolph was public knowledge when Underwood began filming with Netflix. Many fans point out that the streaming giant already knew.
"Sadly, I don't think [the petition will] amount to anything," one fan wrote on Reddit. "How many Netflix releases have received backlash? Netflix already paid for it. The temporary restraining order/court filing was already public information at the time they made the deal."
Netflix did not immediately respond for comment about the upcoming series featuring Colton Underwood.