Colton Underwood Responds to Cassie Randolph Accusing Him of Using Their Breakup for Money
The details of Colton Underwood and Cassie Randolph's breakup haven't been revealed. But now the former stars of The Bachelor are publicly talking about their agreement and whether or not that has been broken. Find out how Underwood is responding to Randolph's accusation and more.
Colton Underwood and Cassie Randolph broke up
RELATED: 'The Bachelor': Colton Underwood's Recent Instagram Post Has Fans Confused About the Cassie Randolph Breakup
Underwood was the star of The Bachelor in season 23. His season ended with him sending the final two women home early and chasing Randolph after she quit the show.
They continued dating since then, but they announced they broke up in June 2020. "Its been a crazy few months to say the least, Cass and I have been doing a lot of self-reflecting. Sometimes people are just meant to be friends – and that's okay," read the caption of Underwood's Instagram post. "We both have grown immensely and been through so much together – so this isn't the end of our story, it's the start of a whole new chapter for us."
Randolph shared her own statement in an Instagram post. "Colton and I have broken up, but have decided to remain a part of each others lives," read part of her caption. "With all that we have gone through, we have a special bond that will always be there. I love Colton very much and have an enormous amount of respect for him. We have both learned and grown so much these past couple years, and will always have each others back. Always."
Randolph accused him of using their breakup for money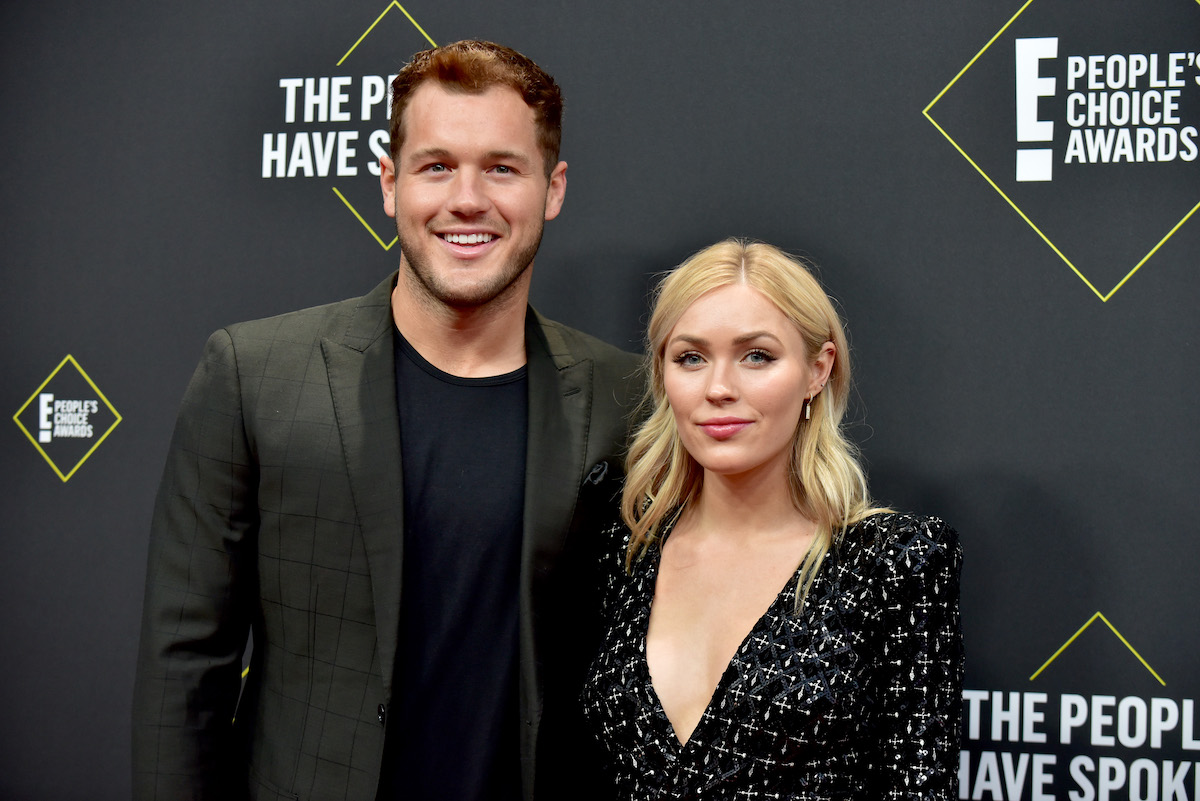 RELATED: 'The Bachelor': Cassie Randolph Has Something to Say to Haters After Her Breakup With Colton Underwood
Underwood posted a picture of himself on Instagram on July 9. He then referred to the recent breakup in the caption.
"If you've been kind enough to have followed our story you've been with us through all of the ups and downs which have taught me so many lessons," read part of the caption. "I've come to realize when you're in the thick of it you just need to take a step back and look at things from a different perspective, in doing so I have gained so much clarity about what I want and more importantly what I need in a relationship. I'm so excited for this next chapter of my life with new stories and new people."
Randolph wasn't happy with that. She made several messages to Underwood in her Instagram Story.
"Colton, your Instagram post saddened me, but also left me frustrated," she wrote in the story. "It seems you are subtly engaging in a tactic that peppers in passive-aggressive comments such as 'that obviously changed this week' in order to make me look like the bad one."
She then accused him of doing all of this for money. "On Monday evening, you informed me you intend to monetize our breakup by writing a new chapter to discuss your experience with COVID (where you stayed in my family's house during your recovery) and about our breakup," Randolph wrote. "You have also refused to give me any sort of approval on the chapter that you will be writing, which will heavily feature me. (A little insight as to why I was so frustrated on my stories that evening). This seems a bit unfair to me. Colton, you can do what you want, but please do not have a double standard."
He denies it
RELATED: 'Bachelor' Fans Think Cassie Randolph Did to Colton Underwood What He Did to Tia Booth
Underwood had his rep give a statement to E! News to respond to Randolph. He claims he isn't doing this for money.
"Her accusations are simply not true," his rep said and that Underwood found "clarity" of what he wants in a relationship after their breakup. Underwood said he wants to talk about his "experience" because "obviously a lot changed this week."
This is in reference to Randolph doing an interview for the July 6 episode of The Bachelor. It looks like this breakup might not stay on good terms after all.