'Come As You Are': Is the Comedy Based on a True Story? Stars and Director Answer That and More
'Come as You Are' stars Grant Rosenmeyer and Hayden Szeto and director, Richard Wong talk about the true story of Asta Philpot behind the comedy and more.
Come As You Are is a comedy that tells the story of three men with disabilities going on a road trip to a brothel in Montreal to lose their virginities. They hire a nurse to drive them on the adventure.
The movie stars Grant Rosenmeyer, Hayden Szeto and Ravi Patel who play the three men going on the mission. Gabourey Sidibe plays Sam, the nurse.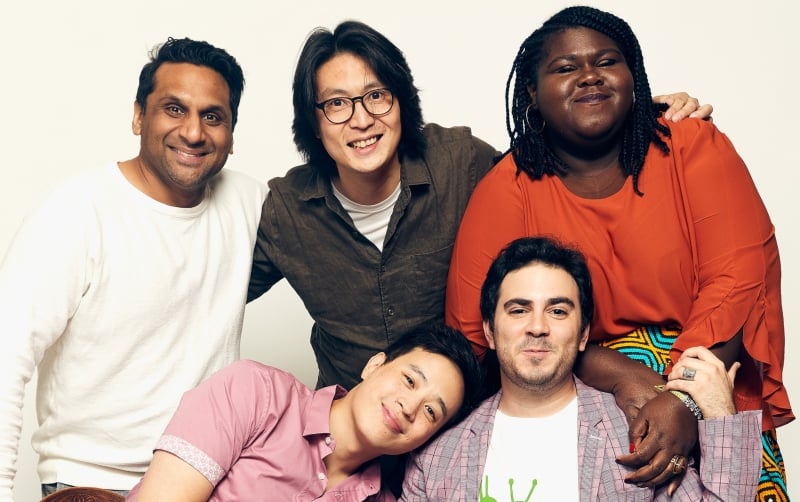 The Cheat Sheet talked to Grant Rosenmeyer, Hayden Szeto, director Richard Wong, and the man who inspired the whole story, Asta Philpot at SXSW on March 10. This is what they had to say about their groundbreaking road trip sex comedy.
Come As You Are is based on Asta Philpot's trip to Spain
The movie is based on a real person's journey named Asta Philpot. He lives with arthrogryposis, a condition limiting physical movement, and has been open about an important sexual experience.
"I spent time with my parents on a holiday in Spain where I lost my virginity," said Philpot. "And from that moment on really I decided that every person with a disability needed to see this but also the whole world because it sends a message across that every human being has needs. Every human being deserves love and I also want to experience sex so thank God I was able to do it."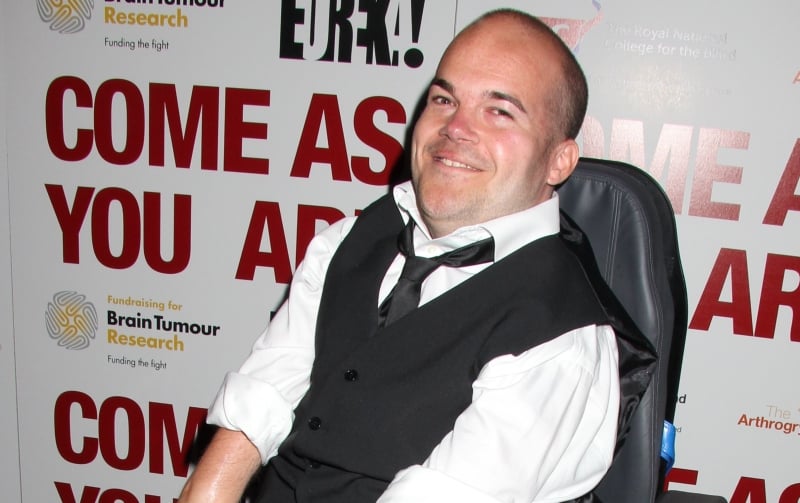 His story was told several ways before Come As You Are. "It got made into an incredible BBC documentary and then a Belgian film and then some random dude called Grant Rosenmeyer emailed me and yeah the rest is a beautiful history," said Philpot.
Grant Rosenmeyer is a producer of the movie but also stars in it. His character, Scotty is mostly based on Philpot.
Scotty is based on Philpot, but also other comedic performances
The character of Scotty feels familiar if you're a fan of sex comedies given he's a wildcard. He says exactly what he's thinking and it doesn't matter if other people will like it or not. Scotty also pushes the quieter, Mo (Ravi Patel) who is legally blind, and Matt (Hayden Szeto), who is still adjusting to being in a wheelchair, to join him. Rosenmeyer talked about having Philpot as a resource and another inspiration for the role.
"Honestly this was simultaneously the most challenging role of my career and the easiest because I've never had a lifeline like this to a character and to a condition also," said Rosenmeyer. He added, "It was amazing."
The actor went on to reveal another influence he had for the role. "I grew up on Vince Vaughn so I think there's definitely some shades of Vince Vaughn in there."
He later added, "That's such a great archetype. It's been played well so many times so it's just how do you make it different? This in particular is inherently different so what a joy!"
Rosenmeyer, Szeto, and Patel are actors who are able-bodied playing characters living with disabilities. Philpot talked about getting a person without a disability to play him in the movie.
"There's two sides to it really," said Philpot. "Do we portray an incredible message that's gonna not only help myself but help other people with disabilities across the planet? Or do we stay under this kind of rock that we've been in the dark shadows?" He also asked, "Are we gonna carry on battling and just because the person is portraying a disability he needs to be with [a] disability?"
He continued, "It's not always the case. So I think we need to have a reality check and I'm saying that myself as a disabled actor. I'd love to be in Avatar or be the next freakin' Tarzan. But I know it's not a reality. It's called acting for a reason."
Philpot said the movie gets a lot of his life right
Come As You Are does take the time of showing what life is like for Scotty and his mother, Liz (Janeane Garofalo.) They have a close relationship due to the situation. She bathes and feeds him, which makes Scotty eventually crave freedom through the road trip.
The star said the point of the movie is "to shine a light on something that maybe is new to the general population," said Rosenmeyer before adding, "Working with Janeane was just the best. She is the most generous actor."
When asked if there was a moment Philpot felt like the movie got things right he said, "Probably everything. It is so beautifully right from the writing to the directing to the acting just so sensitively beautifully accurately done."
Director, Richard Wong had a rule about not mentioning race for the diverse cast
The story's focus on people with disabilities isn't the only thing that sets the movie apart. Two of the leads are also of Asian descent, and Richard Wong made sure race wasn't mentioned for a reason.
"We have had ad-lib moments where it would come up and like 'Rule number eight! No, let's not talk about race,'" revealed Wong. "Because it's the same thing, we don't need to make a point of it."
Hayden Szeto agreed and said, "I was lucky enough to witness a speech by one of my favorite actors, John Cho. He did a movie called Searching and in that movie there was an Asian family in it and it was never addressed."
The actor continued with, "And he said this quote that I'll never forget he said, 'It's like looking into the future where you don't need to any more' and it just is like you said."
Come As You Are is a movie that is pushing toward the future in multiple ways and keeps an audience laughing while doing so. Wong revealed what he believes the movie is about in the end.
"I think the movie is about [the] human experience," said Wong. He added, "I hope that people can relate to these guys the way I really relate to these guys."
Philpot said he hopes the movie makes people stop "whatever we're all doing just to stop, consider, and then move forward again because we just don't you know." He went on to say he wants people to "stop and actually live in the moment again and see everyone in our broken system as beautiful human beings."
Read more: Why People With Disabilities Want Starbucks to Keep Offering Plastic Straws
Check out The Cheat Sheet on Facebook!