Comedian Luenell Criticizes Lauren London's Latest Interview About Nipsey Hussle
Lauren London opened up about her grief since the unexpected death of her longtime love, Nipsey Hussle. In an interview with Red Table Talk, the actress spoke of how she's leaned on her faith and how staying busy with Hussle's estate and her children has helped her begin the healing process. While many were happy to see London speak, Luenell has been critical of the interview.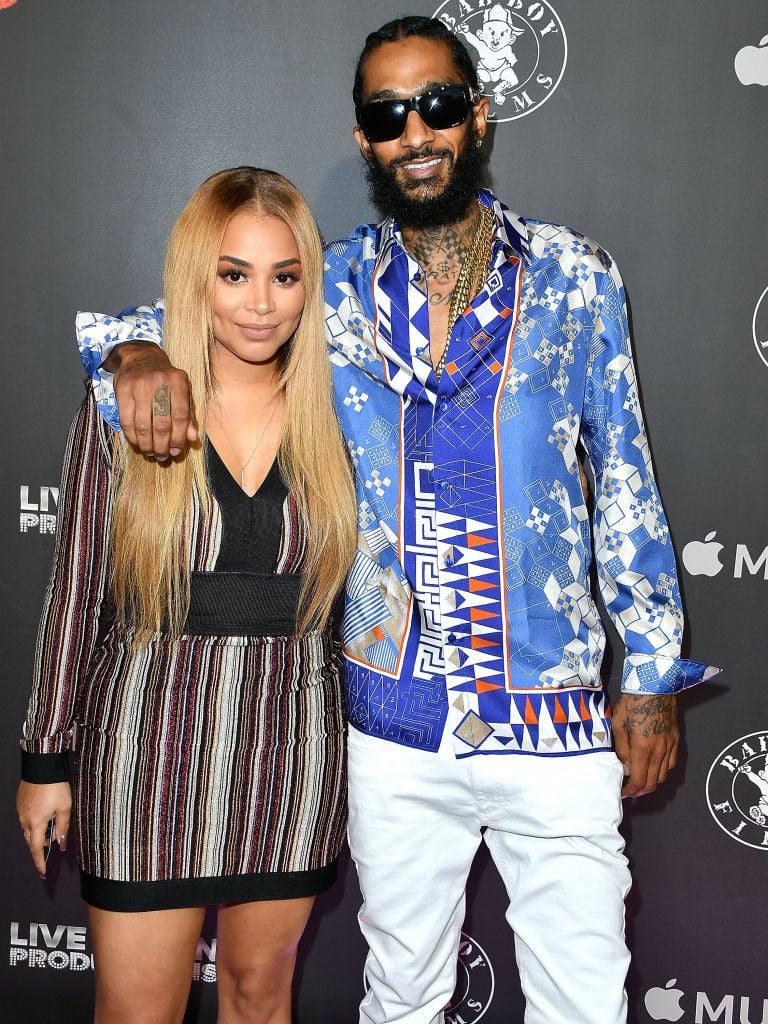 Lauren London opens up about grieving Nipsey Hussle's death on 'Red Table Talk'
London has stayed out of the spotlight since the death of Hussle, making appearances in his honor from time to time. She spoke with her close friend, Jada Pinkett Smith, in a rare sit-down interview about how she's been coping on the June 3rd episode of Red Table Talk. London explained that she's relied heavily on her faith but admitted that it's been a struggle.
Related: Lauren London Admits Her Faith Has Been Tested Following The Death Of Nipsey Hussle On 'Red Table Talk'
"For me, what's really been important is like, connecting with God. And that's been a struggle because something horrible happens in your eyes and you're like, 'How God?'" she said. "Knowing that there is life after this life – it's not easy. I don't always wake up on the enlightened side of the bed and the days that I don't I let myself because I'm human and I'm not always going to feel so, 'I'm gonna be okay,' and I don't. And that's okay too."
To get through the tough days, London makes sure to not be too hard on herself and allow herself to experience the myriad of emotions that comes with mourning. What's been most helpful to the actress is encountering Hussle's fans and surrounding herself with loved ones.
"I love to meet people that Nip has really inspired because it feels like he's still here. Even though he is, in a way" she said. "It's like his purpose that was completely outside of any of us – his purpose – he's touching people still and I find that when I run into people that tell me how he's changed their life, what they're doing with their life right now, it fills me up."
London is active in Hussle's estate and is focused on raising her two sons. She recently partnered with an organization that's committed to assisting women who've experienced gun violence, something she told Pinkett Smith that Hussle would be proud of. 
Luenell says Lauren London's interview on 'Red Table Talk' was "trash"
London has been praised for putting on a brave face in public and being the pillar of strength for her family and Hussle's beloved fans in the aftermath of his tragic death. Many were happy to see London in good spirits and speaking about her grieving process on such a public platform as Red Table Talk. But, Luenell was not as impressed.
In an interview with Hip Hop Uncensored Podcast SamAnt & O'God, explained her comparison of London's perceived silence to that of disgraced comedian Bill Cosby's wife, Camille. She also said she thought the interview was "trash."
"It wasn't what we wanted to hear…Lauren is so private, that she might have said 'The only way I'll do it is if we only talk about this,' so I'm not putting this on Jada…and Lauren is private but our heart aches for her," Luenell said.
The comedian went on to explain that she believes the public is yearning for London to show rare emotion and felt that her interview was too general and lacked substance.
"We wanna know how she's doing, does she have dreams, does Nip come to her in her dreams, how are the kids, how's Kross, how often does she cry," Luenell continued. "What should we say if we ever see her in the street, how can we help? Help us get over the s**t…and I think that Lauren would be the way to do that."
Luenell prefers London to go more into detail about her love story with Hussle as well.
Fans of London's were not happy about Luenell's comments and the comedian has been on the receiving end of backlash, with many calling her insensitive. London has not responded to Luenell's remarks.