Comedian Mike Birbiglia Jumped Out of a 2nd-Floor Window While Sleepwalking to Avoid a Missile
Being a stand-up comedian means sharing the most intimate details of your life with the world to get laughs. Every performer who graces the stage has a different life experience to reflect on. Some have more bizarre experiences than others.
For comedian Mike Birbiglia, one unique thing about him he's discussed on stage is his propensity for sleepwalking. While that's not uncommon, what does make him somewhat different from some other sleepwalkers is that he actually dove out of his second-floor apartment window while doing it. Here's Birbiglia's story. 
Who is Mike Birbiglia?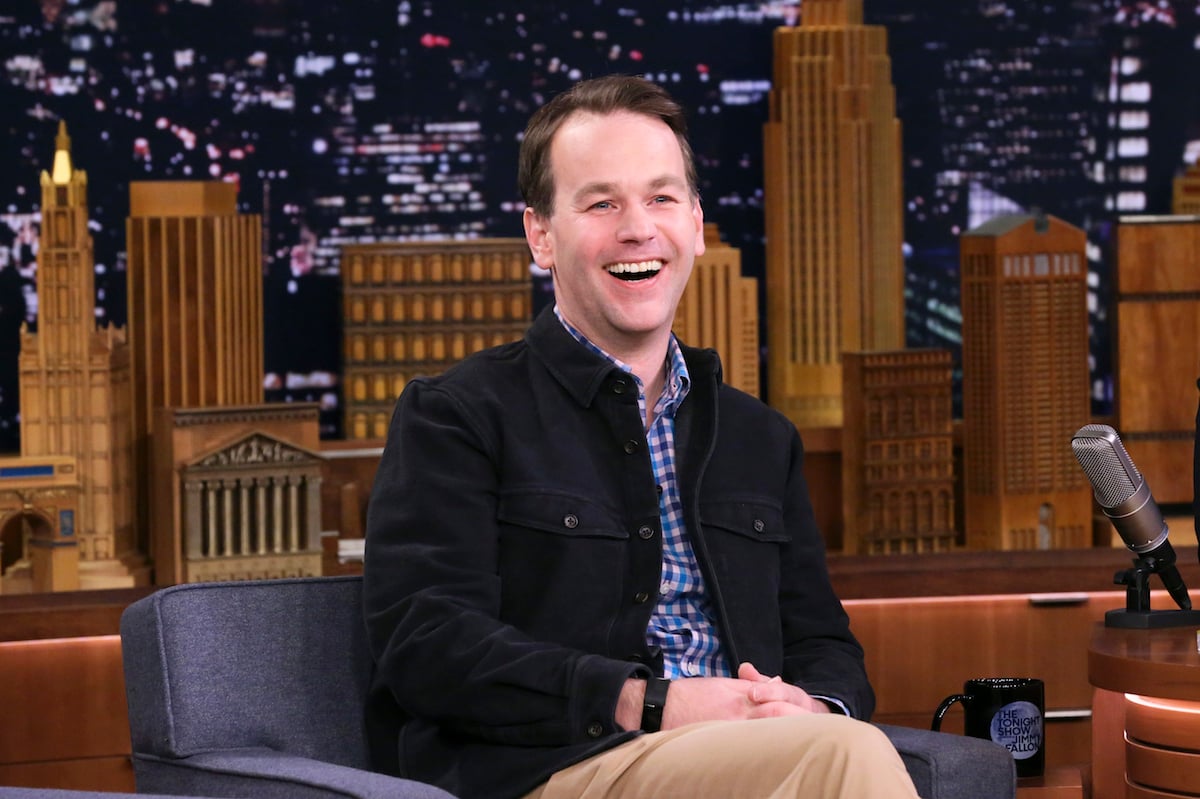 RELATED: Who Will Mike Birbiglia Play in 'Orange Is the New Black' Season 3?
Birbiglia is a successful American stand-up comedian who's recorded multiple stand-up and storytelling specials and directed films. According to Birbiglia's website, he's filmed two specials for Netflix: My Girlfriend's Boyfriend and Thank God for Jokes.
His latest one-man show, titled The New One, featured at the Cort Theatre. Birbiglia's comedy is equal parts silly, light-hearted and witty. He's an observational comic who's unafraid to apply a healthy dose of absurdity to his premises. 
On top of his career as a successful stand-up and one-man show performer, Birbiglia has also wrote and directed movies. He starred in Don't Think Twice and Sleepwalk With Me. A frequent collaborator with comedy director Judd Apatow, he's appeared in Apatow-led projects such as the HBO series Girls and the movie Trainwreck. Birbiglia also acted in the Comedy Central shows Inside Amy Schumer and Broad City.
Along with having legions of fans across the country and world, Birbiglia has received larger recognition for his role in modern comedy. In 2017, he won the Kurt Vonnegut Award for humor. He has also contributed to the NPR program This American Life.
Mike Birbiglia's major sleepwalking issue
Birbiglia's film Sleepwalk With Me was based on the comedian's real-life penchant for sleepwalking. In that film, his character enters a sleeping bag wearing mittens in the event he gets up during the middle of the night.
Birbiglia told the East Valley Tribune that he actually does use the sleeping bag, though the mittens were a bit of creative license: 
"I sleep in a sleeping bag but I do not wear the mittens because they're uncomfortable, and I'll have dreams about things that are hot, like doing hot activities. Like I'll be in a sauna or taking a shower, things like that. But yeah, I do, I sleep in a sleeping bag and my wife calls it my "pod." When we're getting ready for bed, she'll be like, 'Get in your pod!'"
While Birbiglia has mined plenty of humor from his challenges with sleepwalking, one bizarre dream led to him making quite a leap.
The time Mike Birbiglia sleepwalked out of a two-story window
In an article for The Guardian Birbiglia himself penned, he told the story of the time he sleepwalked right out a window. Birbiglia had performed a show in Washington state and was relaxing in his hotel room. He drifted off to sleep.
As he did, he dreamed a military general told him a missile had its coordinates set on him. Here's how Birbiglia described the fall itself: 
"So I jumped through the window – and this is the hardest part to explain, because people who have REM behavior disorder are physically able to do things they couldn't normally do because they don't feel any inhibition or pain. I jumped through the window, fell two stories, landed on the front lawn of the hotel, got up, and kept running."
Birbiglia explained that he began to sleepwalk for anxiety-based reasons from his personal life. He's since seen a doctor to help him manage the issue, but that didn't stop him from leaping out of a window. At least it wasn't too far off the ground.