'Coming 2 America': Arsenio Hall Says Eddie Murphy Seduced an Old Lady While Wearing One of His Costumes
Eddie Murphy's highly-anticipated sequel to his 1988 hit Coming to America will be available for streaming on March 5. The hilarious film, titled Coming 2 America, features Murphy and Arsenio Hall reprising their former roles in the original film, only 30 years later. 
Murphy and Hall are both known for playing multiple characters in the film franchise, although many viewers can't even tell it's them because the makeup work is so good.
In fact, the Coming 2 America makeup department is so skilled that Murphy was able to fool an old lady into thinking he was actually an old man. According to Hall, she was so interested in him that he ended up getting her phone number during the encounter.
Arsenio Hall said Eddie Murphy seduced an old lady while in a 'Coming 2 America' costume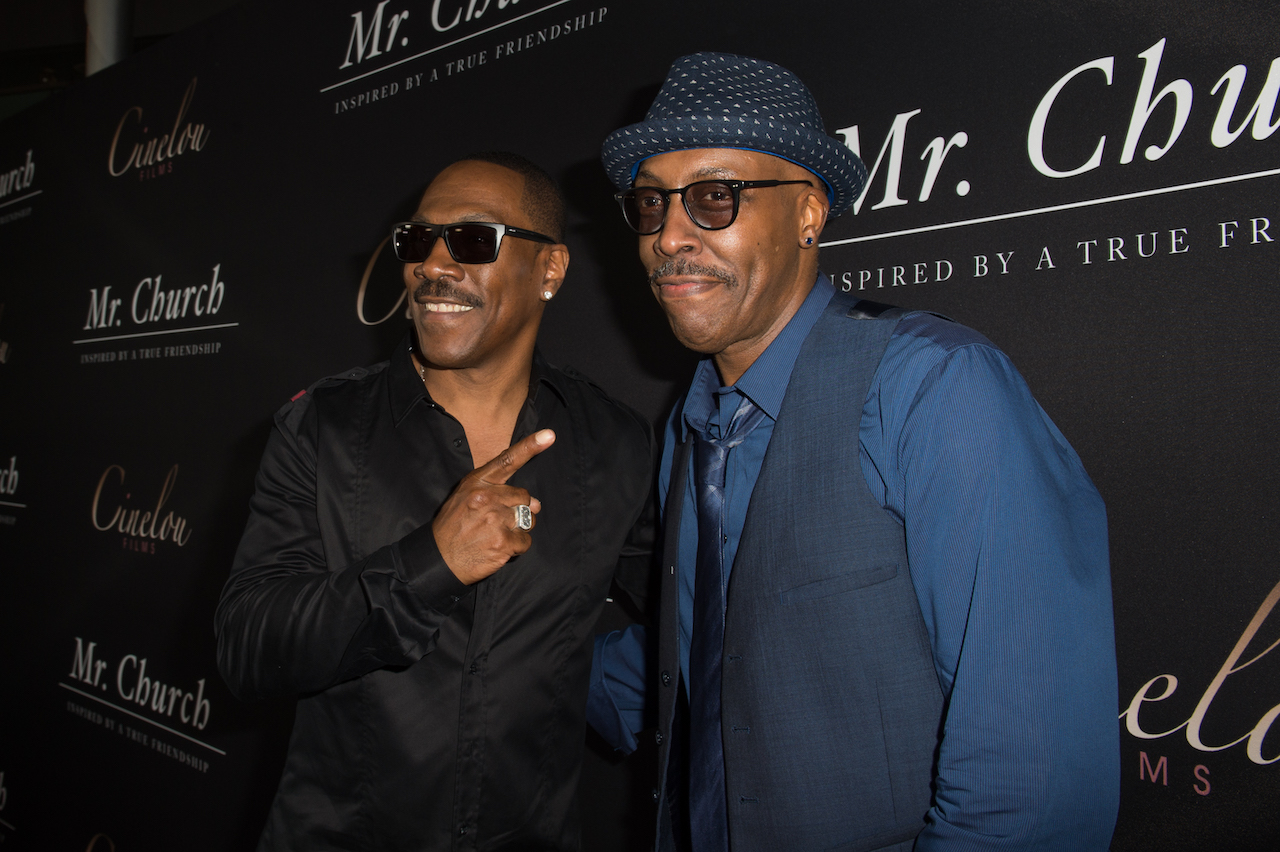 Hall revealed the details behind Murphy's experience during a recent interview with Jimmy Kimmel. 
"Eddie hit on an old lady once," Hall said. "Rick Baker let us walk around, he said, 'Just try it out, move your face, you'll see how it works,' and we went out."
While on the streets in their costumes, nobody could tell who Hall and Murphy were, not even an old woman Murphy started hitting on. 
"I think Eddie ran into John Amos, and then he got an old lady's phone number because she thought he was a real old dude," Hall said. 
Murphy joined in the conversation, adding some cheeky humor to the story. 
"I kept the makeup, yeah, not only did I call—no, never mind," Murphy added. 
All jokes aside, the makeup work required for the Coming 2 America costumes require a ton of time and patience. Long hours in the makeup chair are needed to pull off such convincing costumes. 
"It takes six hours to do those makeups …" Murphy said.
To Murphy's surprise, fewer people than he thought even know that he's the one playing their favorite characters in the original Coming to America movie. 
"You know what's a trip, it's kind of like it's thankless because a lot of people don't know that that's us in those makeups," Murphy said. "Last week I was doing the other interview with Oprah … I said something about the barbershop and said, 'I'm that Jewish man.' she was like, 'What do you mean you're the Jewish man?' I said, 'Oh yeah, I'm the old Jewish guy in the barbershop.' She was like, 'What!?' And she couldn't believe it. She's seen the original Coming to America, and this one, and all this time didn't know."
Eddie Murphy says the costumes make it impossible to identify him
Murphy assured that if anyone saw him up close in costume, they'd never be able to recognize him. 
"She's not the only person in this life that doesn't know," Murphy said. "Those makeups are amazing. … Originally they were designed by Rick Baker, the genius, and those makeups, you can't tell, you can't see. It's like, I could go talk to you and you won't know that it's a makeup. It's like, amazing."
Coming 2 America will be available for streaming on March 5.