'Coming 2 America' Cast Ranked By Net Worth
Coming 2 America, the comedy sequel over 30 years in the making is finally finished. Led by Saturday Night Live alum Eddie Murphy, the film features a deep bench of comedy superstars who have amassed incredible fame and fortune.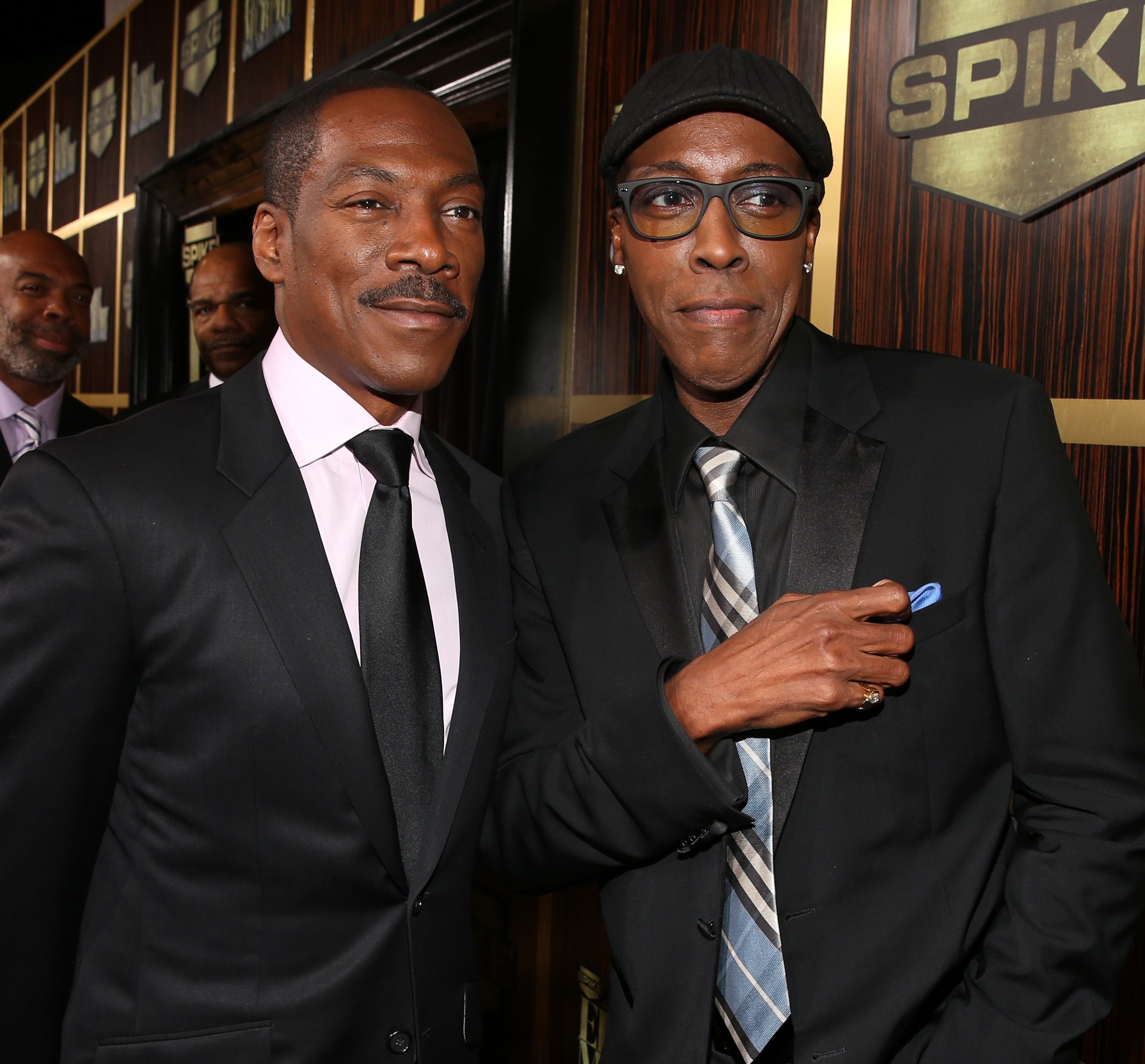 'Coming 2 America' picks up three decades after 'Coming to America'
The 1988 film Coming to America told the story of Zamunda's Prince Akeem, who journeyed to America to find true love. The audience was left to imagine how Akeem's story continued after the lavish wedding at the end of the movie.
Now, to the delight of fans, Coming 2 America will revisit the prince and his entourage and introduce a few new faces. In the film, Akeem will return to the United States to meet his long-lost son. And a cast of Hollywood heavy hitters will bring the story to life.
The sequel is full of rich and famous stars — here's how they rank according to wealth
Coming 2 America reintroduces fan favorites from the original film and adds a few additional A-listers to the mix. Amazing star power will be represented on screen in the ensemble cast. With that in mind, here is how the rich and famous stars of Coming 2 America rank when it comes to wealth, according to Celebrity Net Worth.
1. Eddie Murphy as 'Prince Akeem' and various other characters
Murphy plays the role of Prince Akeem and — with the help of elaborate makeup — several other hysterical characters. And he easily tops his Coming 2 America co-stars when it comes to total wealth. The Academy Award-nominated actor and comedian is worth an estimated $200 million.
2. Tracy Morgan as 'Reem'
Murphy's fellow Saturday Night Live alum, Tracy Morgan, originates the role of Reem in Coming 2 America. Morgan's estimated wealth amounts to a whopping $70 million.
3. James Earl Jones as 'King Jaffe Joffer'
Reprising the role of Akeem's father, King Jaffe Joffer, is Hollywood legend, James Earl Jones. The star has built an estimated $40 million fortune.
4. Arsenio Hall as 'Semmi'
Actor, comedian, and television personality Arsenio Hall is back as Semmi. And with any luck, the impressionist will also appear in multiple other roles as he did in the original movie. Hall is estimated to be worth a hefty $16 million.
5. Louie Anderson as 'Maurice' (tied)
In Coming to America, Louie Anderson played McDowell's restaurant lifer Maurice. The comic, who will appear as the character again, is worth an estimated $10 million.
5. Wesley Snipes as 'General Izzi' (tied)
Action star Wesley Snipes creates a new character, Zamunda General Izzi, in Coming 2 America. The martial arts specialist is tied for fifth place in this round-up with an estimated net worth of $10 million.
7. Garcelle Beauvais as 'Rose'
Garcelle Beauvais appeared in the first film as one of Akeem's rose bearers, and she's back in the sequel. Beauvais has built a fortune of an estimated $8 million.
8. Leslie Jones as 'Lavelle's Mother'
Leslie Jones plays the role of the woman who bore Akeem's long-lost son, Lavelle. As the third Saturday Live alum on this list, she is worth an estimated $5 million.
9. John Amos as 'Cleo McDowell'
John Amos is back as Cleo McDowell, founder of McDowell's fast-food restaurant, and Lisa's dad. The Good Times star has built an estimated $3 million in net worth.
10. Shari Headley as 'Lisa McDowell'
Shari Headley originated the part of Akeem's true love Lisa, and she returns for the second film. Estimates place the former soap star's wealth at $2 million.
11. Vanessa Bell Calloway as 'Imani Izzi'
Akeem's jilted would-be bride, Imani, was brought to life in a hilarious portrayal by Vanessa Bell Calloway. And she's back for more laughs. Calloway is worth an estimated $600,000.
12. Jermaine Fowler as 'Lavelle'
Relative newcomer Jermaine Fowler landed the coveted role of Prince Akeem's son, Lavelle. The actor's wealth is currently undisclosed.
Coming 2 America will debut on Amazon Prime Video on Dec. 18.
Follow Erika Delgado on Twitter.