'Coming 2 America': Eddie Murphy Has a Peculiar Idea for 'Coming to America 3'
Coming 2 America has finally been unleashed upon the world, almost exactly 33 years after the original Coming to America. Fans of the Eddie Murphy classic can check out the sequel now, streaming exclusively on Amazon Prime Video.
It doesn't matter how long the first one takes to become a reality, once you make a sequel audiences start to expect another, whether it makes sense or not. Fans eager for more trips to Zamunda after Coming 2 America can take heart, as it sounds like an idea for a third film is already floating around.
Will there be a 'Coming to America 3'?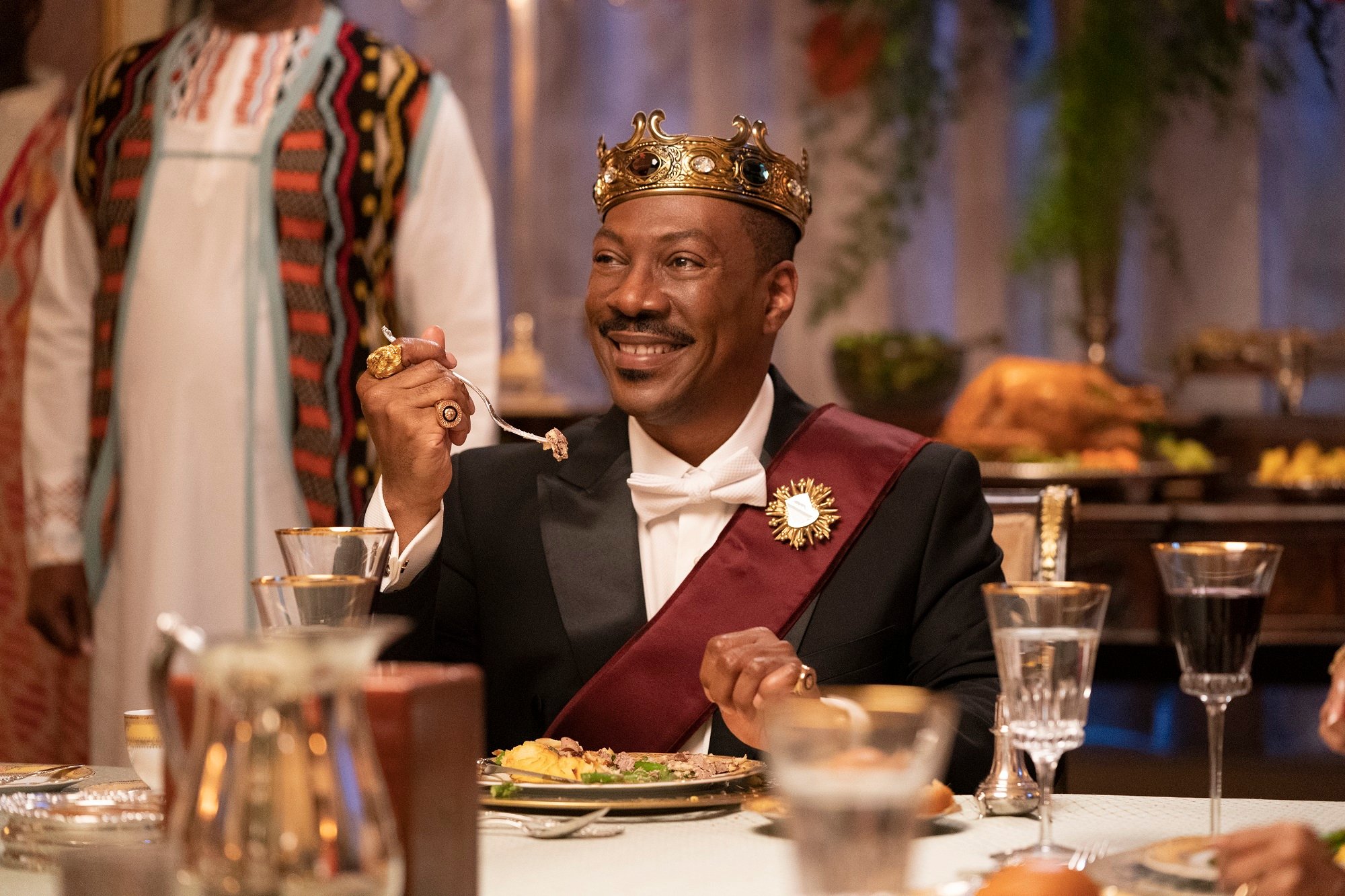 Coming to America originally hit theaters in March 1988 and starred Murphy, by then an industry-dominating movie star, as Prince Akeem. As heir to the throne of the fictional African nation of Zamunda, Akeem traveled to Queens, New York, to find a potential bride that would love him for who he is, as opposed to the arranged marriage presented to him by his father (James Earl Jones). He eventually marries Lisa (Shari Headley), the daughter of a fast-food chain manager.
Coming 2 America picks up decades later, with Akeem learning that he has an illegitimate son living in Queens that he never knew about (Jermaine Fowler). As dictated by Zamundan law, the prince must find this son, his own rightful heir, and bring him to Africa.
Both films are fairly cut-and-dry, story-wise, without any major lingering threads to be potentially explored in a third film. Nevertheless, during a recent interview on Live with Kelly and Ryan, Murphy revealed that he already has an idea for a Coming 2 America follow-up, albeit one that would require very specific circumstances.
"There's an idea for a Coming to America 3 that I have, but it doesn't happen for 16 years," Murphy explained. "I have to be 75 to do it… and not make me up like 75 but really be 75."
That's an intriguing thought, but it's also extremely light on actual details. Why would this threequel need Murphy to be 75? What part of Akeem's life would it explore? Hard to say, but maybe the idea is to mimic the long wait between the first and second entries, to create a trilogy about very distinct times in the character's life.
The second film was supposed to hit theaters
Coming 2 America was announced back in 2017 and production kicked into high gear after the rousing success of Murphy's 2019 comeback film, Dolemite Is My Name. Encouraged by the success of that Netflix original biopic, director Craig Brewer was carried over to direct the return to Zamunda.
Paramount Pictures initially planned to release Coming 2 America in theaters back in December 2020. However, as you might be able to guess, concerns surrounding the COVID-19 pandemic led the studio to sell off the film to Amazon Studios. Variety reported the deal to be worth around $125 million.