'Coming 2 America' Director Craig Brewer Reveals the Flashback Didn't Use Footage from 'Coming to America'
Coming 2 America is the long awaited reunion with the beloved characters from the comedy Coming to America. Fans get to see Prince Akeem (Eddie Murphy), Semmi (Arsenio Hall), Lisa (Shari Headley), Cleo McDowell (John Amos) and more favorites from the kingdom of Zamunda. The sequel also returns to Akeem and Semmi's 1988 trip to Queens in a flashback.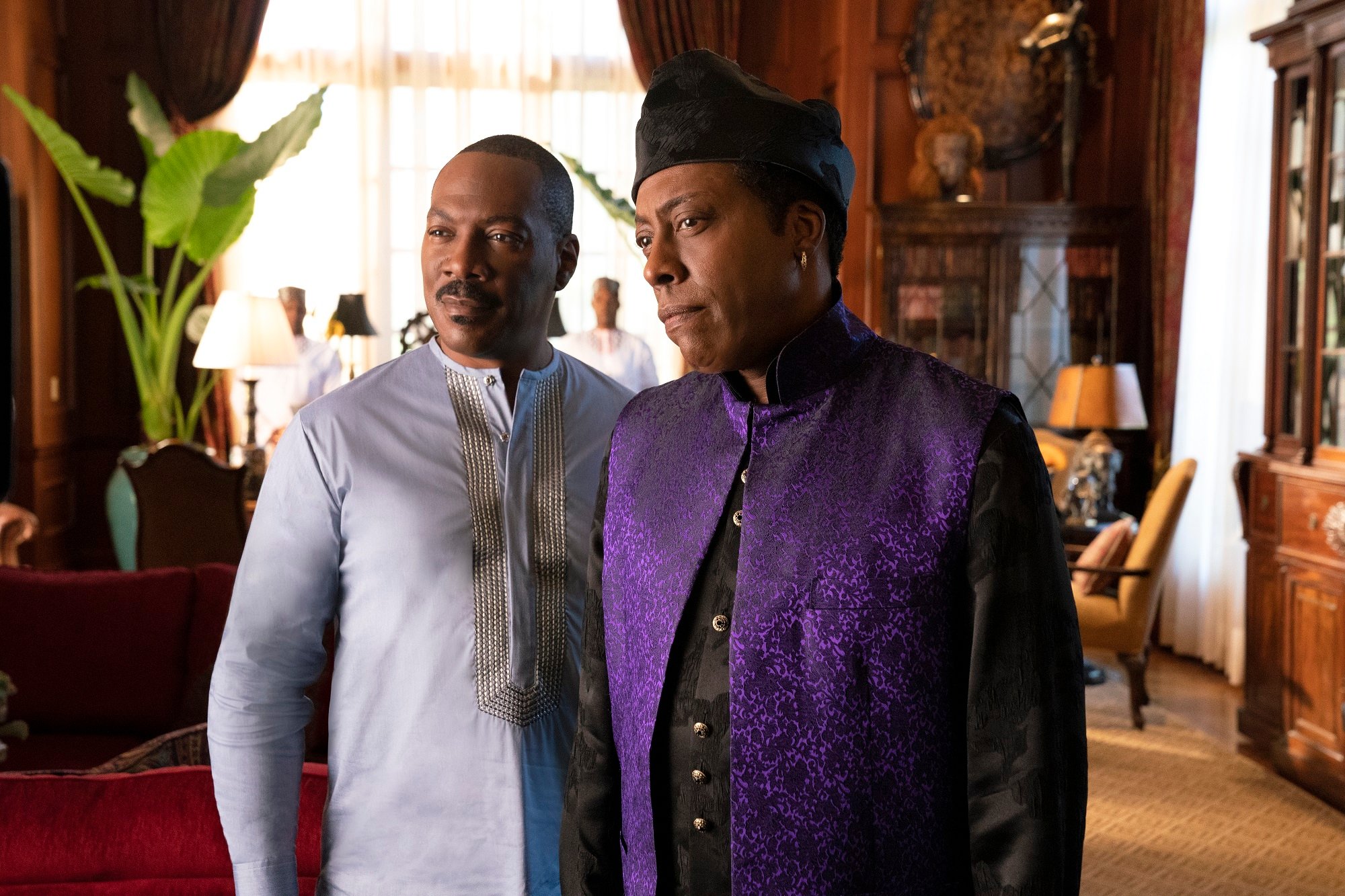 The new scenes look like they came right out of Coming to America, but they did not. Director Craig Brewer spoke with Showbiz Cheat Sheet about Coming 2 America. He revealed how he recreated scenes from the first movie with all new footage. Coming 2 America is now streaming on Amazon prime. 
The 'Coming 2 America' flashback does not use outtakes from 'Coming to America'
When Akeem and Semmi first arrived in Queens, they went to a bar. That's where they learned it would be much harder to find a queen in Queens than they thought. Coming 2 America returns to that scene, but uses visual effects to create new footage.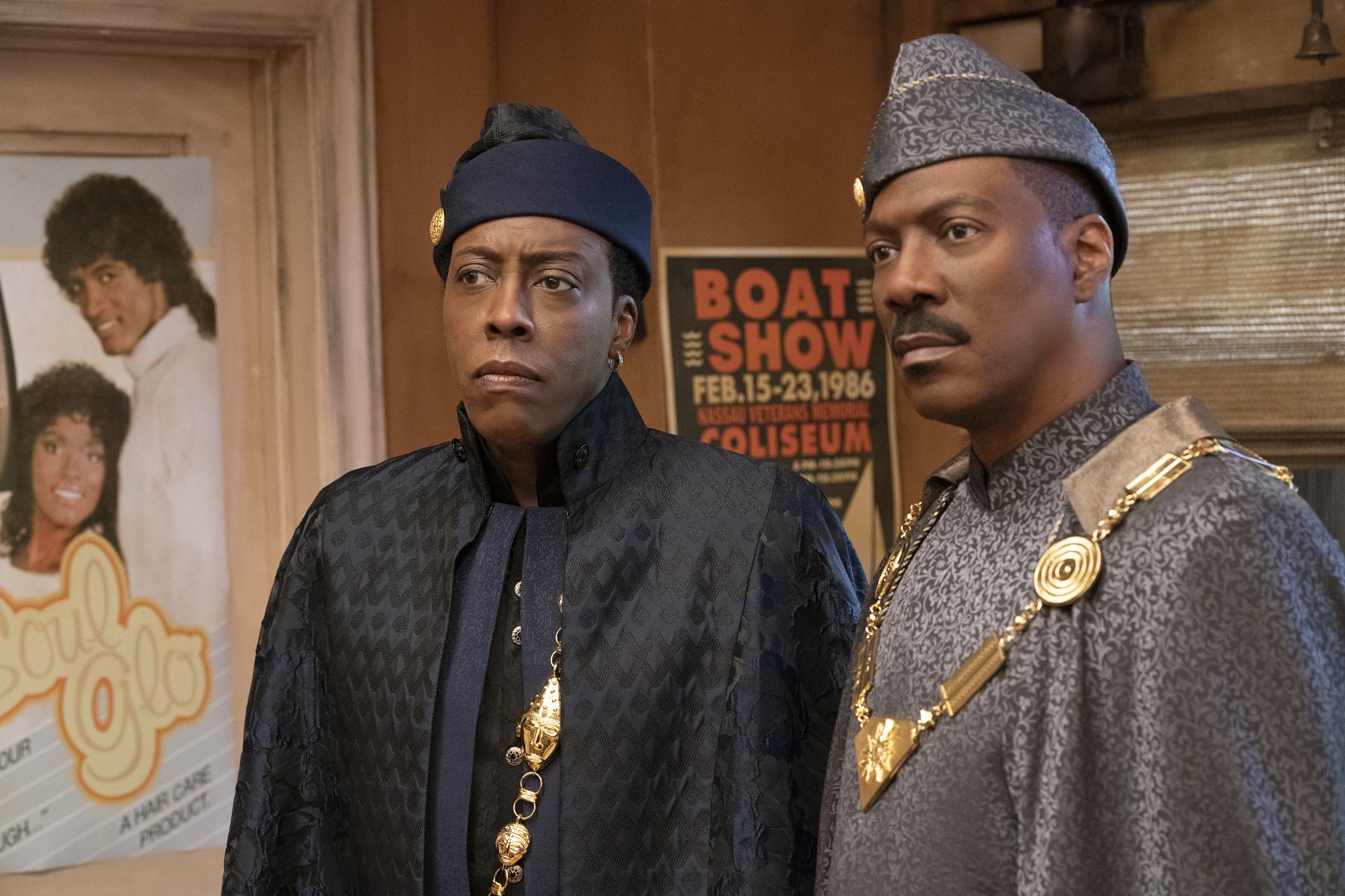 "A lot of people talk to me about that scene," Brewer said. "They ask me where I found the footage from the first movie. I was like, 'Guys, we de-aged [them]. We had to digitally de-age Eddie and Arsenio in that movie.' I'm happy to say they were duped. They didn't know that that was a complete digital recreation of their face."
Is Leslie Jones in 'Coming to America' 1?
Jones was not in the first Coming to America. So when she shows up as Mary Junson, that's all new footage for Coming 2 America, as well.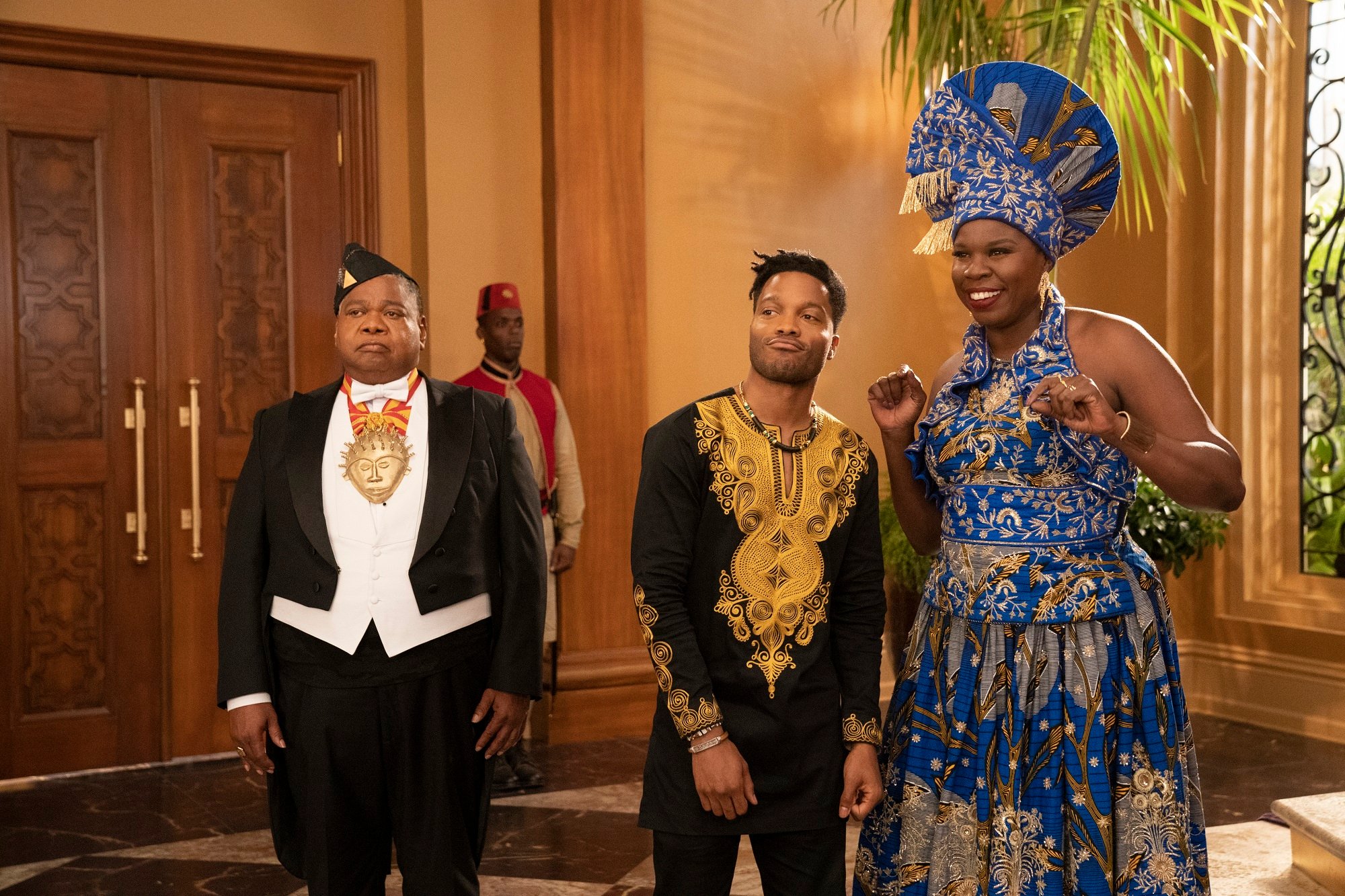 "Then to put Leslie in was kind of delightful because you get to have that moment where you get to remember that speed dating from the first movie," Brewer said. "Leslie just shows up and she's pretty hilarious herself."
The only 'Coming to America' footage is the recap of the first movie 
Brewer said there may be one establishing shot of 1988 Queens. After that, they go to all new footage of Akeem and Semmi's night out. He did use scenes from the original movie in another Coming 2 America scene. When a Zamundan tells the tale of their journey, you see a recap montage.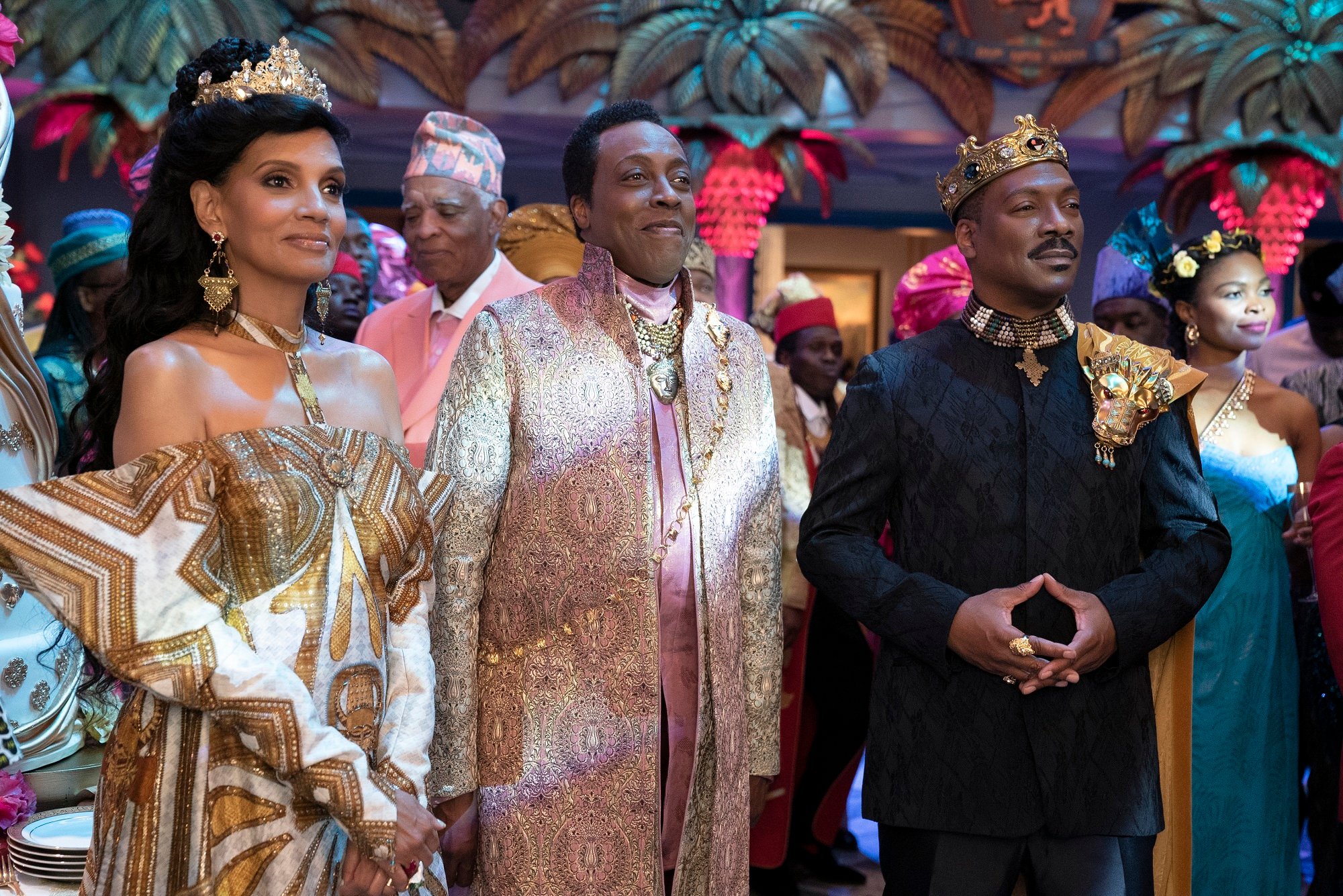 "We also do this really great moment where one of the characters basically tells the story of the original movie by way of like a fairy tale," Brewer said. "She talks about Coming to America as if it were Cinderella. So we got to see some of the original movie there but we didn't use anything that John Landis didn't put in Coming to America. There wasn't any additional footage or anything like that."