'Coming 2 America' Is Packed With 'Saturday Night Live' Alums
Coming 2 America is the long-awaited follow-up to Eddie Murphy's 1988 smash hit, Coming to America. The sequel picks up three decades after the original comedy with Prince Akeem returning to the United States to find his son. The film boasts a star-studded cast, including a few alums of NBC's long-running sketch comedy series, Saturday Night Live.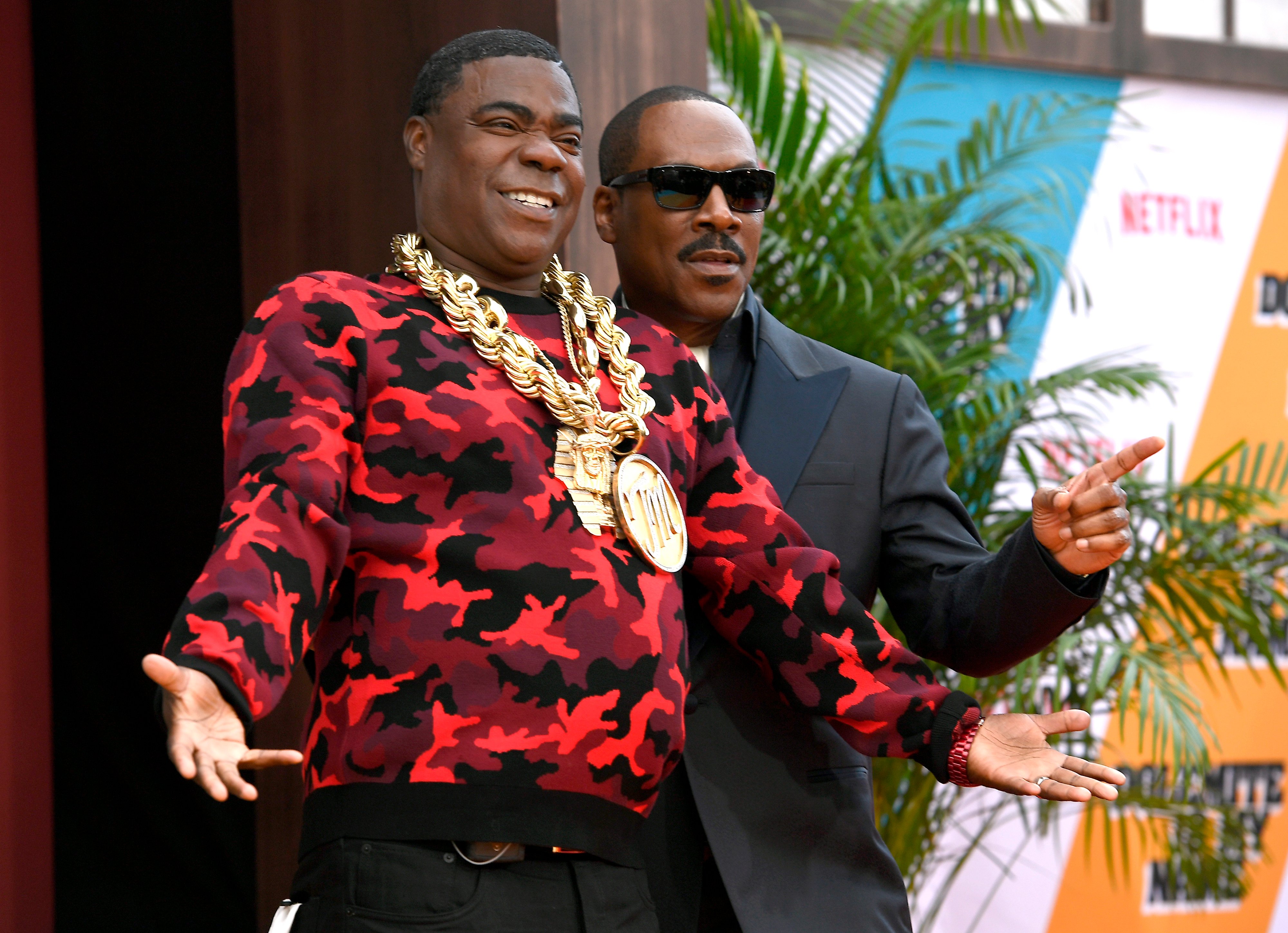 A team of comedy superstars partnered to bring 'Coming 2 America' to life
Murphy brought his impeccable comedy instincts to Coming 2 America, both behind the scenes and on camera. He collaborated with a crew of all-stars who also have roots in comedy.
Barry W. Blaustein and David Sheffield, who previously worked on other Murphy star vehicles including Boomerang and The Nutty Professor, tackled early versions of the script. Black-ish creator Kenya Barris ultimately wrote the movie's screenplay, which is based on characters Murphy created.
There were plenty of creative cooks in the kitchen on this sequel, and Murphy expects fans will dig it. He told The Ellen Show, "We've gone above and beyond what anybody would think. I'm really, really happy with it."
RELATED: 'Coming 2 America' Cast Ranked By Net Worth
Aside from the serious creative juices flowing behind the camera, there is incredible star power represented in Coming 2 America. Back in the role of Prince Akeem, Murphy leads a dominant squad of comedy all-stars on screen.
Reprising their roles from the first movie are Arsenio Hall as Semmi, James Earl Jones as King Jaffe Joffer, Louie Anderson as Maurice, Garcelle Beauvais as Rose, John Amos as Cleo McDowell, Shari Headley as Lisa McDowell, and Vanessa Bell Calloway as Imani Izzi. New to the series is Wesley Snipes in the role of General Izzi.
'Saturday Night Live' alums combine their talent on screen
RELATED: 'Boomerang': How Much Is the Movie's Cast Worth Today?
Along with the returning cast of players and a few new faces, Coming 2 America combines the talents of several improvisational heavyweights from Saturday Night Live, including Murphy, Tracy Morgan, and Leslie Jones. And we bet that the chemistry between them will crackle.
Murphy appeared on Saturday Night Live from 1980 to 1984. As a regular cast member, he garnered laughs with recurring schticks such as "Mr. Robinson's Neighborhood" and "Gumby." Murphy returned to host the sketch series in 2019.
Morgan joins Coming 2 America as the new character, Reem. The actor was a standout player on Saturday Night Live from 1996 through 2003. He famously impersonated celebrities, including Joe Jackson and Mike Tyson. Morgan has also returned for guest appearances in recent years.
Jones originates the role of the mother of Prince Akeem's long-lost son in Coming 2 America. Jones became a household name due in part to her tenure on Saturday Night Live from 2014 until 2019. TV buffs will remember her priceless performances as "Black Jeopardy" regular Shanice Goodwin and Michelle Obama's alter ego, She Rock Obama.
Saturday Night Live airs on NBC Saturdays at 11:30 p.m. and Coming 2 America drops on Amazon Prime Video on Dec. 18.
RELATED: 'Beverly Hills Cop': How Much Are the Stars Worth Today?
Follow Erika Delgado on Twitter.