'Coming 2 America' Star Leslie Jones Imagined a Different Character She Could Play in the 'Coming to America' Sequel
Leslie Jones joined the cast of the Coming to America sequel, Coming 2 America. Murphy reunited most of the comedy's cast 30 years later and added Jones, Tracy Morgan, Jermaine Fowler, and many more. Jones was happy to be included in any capacity, although the role she ultimately played was different than she imagined.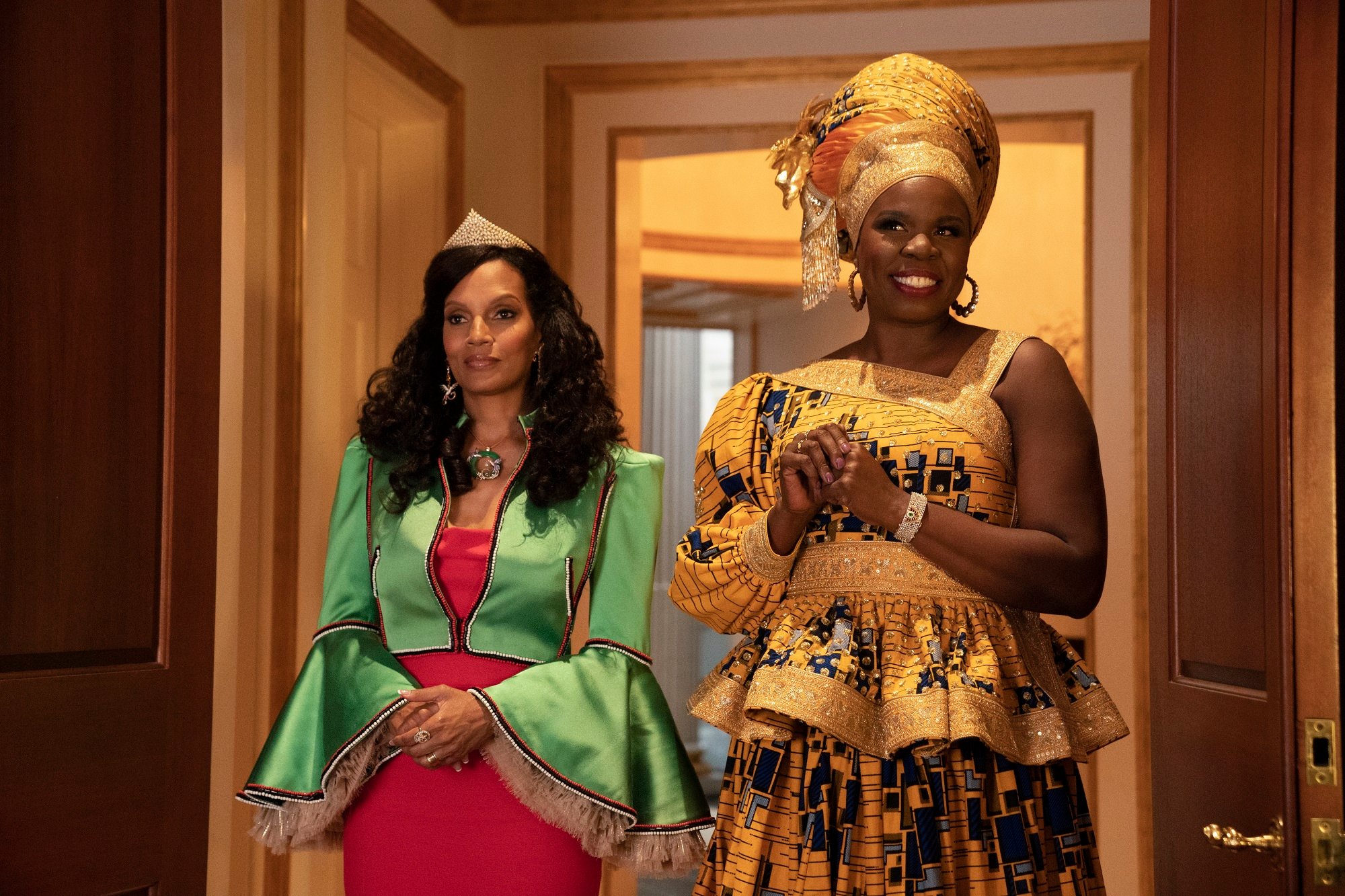 Jones joined Murphy for a Coming 2 America press conference, during which she revealed her own idea for what character she could play. Coming 2 America is now streaming on Amazon Prime.
Leslie Jones was always a 'Coming to America' fan
Coming to America came out in 1988, when Jones was a 21-year-old college student. She said she was already inspired by Murphy's stand-up comedy and entered a standup contest at Colorado College.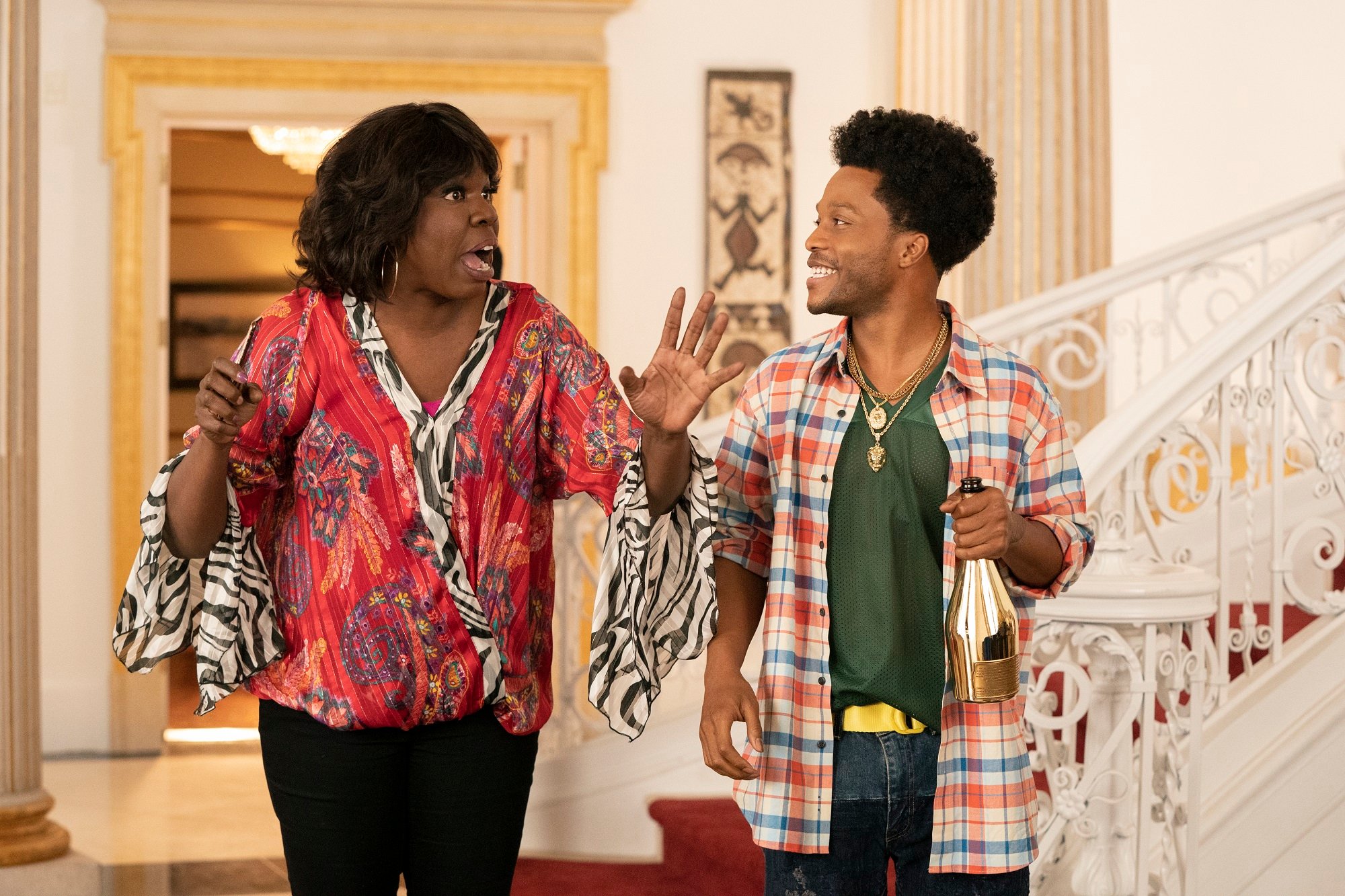 I dressed like Eddie, I had a leather jacket, I had all leather. I don't know how I got on, but I know the girl from the AKA, she gave me the boots. A girl from the Deltas gave me the jacket and dudes from the Kappas took me to the mall and bought me the leather suit. So I had on all leather, I had a jheri curl, all black. I had a jheri curl where my hair was shaved all the way to the sides. You remember the duck tails. I had a duck tail that was blonde that went all the way down. What I told myself, I thought, 'I've won. I won the contest' and they interviewed me for the college paper and they were like, 'So, what's next?' I was like, 'I'm the next Eddie Murphy!' 

Leslie Jones, Coming 2 America press conference, 2/10/21
When she saw Coming to America, she imagined herself in it but never knew there would be a Coming 2 America.
"First of all, I don't know what comedian didn't write themselves into the original Coming to America," Jones said. "So I was already in. I did a whole different character though."
Leslie Jones' 'Coming 2 America' idea involved Samuel L. Jackson
Was Coming to America Samuel L. Jackson's first movie? No, he'd been working since the '70s, and School Daze came out the same year, 1988. However, once Jackson became a huge star, his role as an armed robber of McDowell's in Coming to America became more noteworthy. Jones wanted to call back to him in Coming 2 America.
"I was like Samuel L.Jackson's sister and we decided to get a job at McDowell's," Jones said. "They decided to write it this way. That's cool. It worked out. It worked out their way."
Who Leslie Jones really plays in 'Coming 2 America'
Prince Akeem (Murphy) returns to Queens when he learns he might have fathered a son during his adventure in the original Coming to America. Jones plays Mary Junson, a woman who met Akeem in the Queens bar before he met Lisa (Shari Headley). Jones accepted the role Murphy wrote for her and enjoyed her time on the set of Coming 2 America just as much.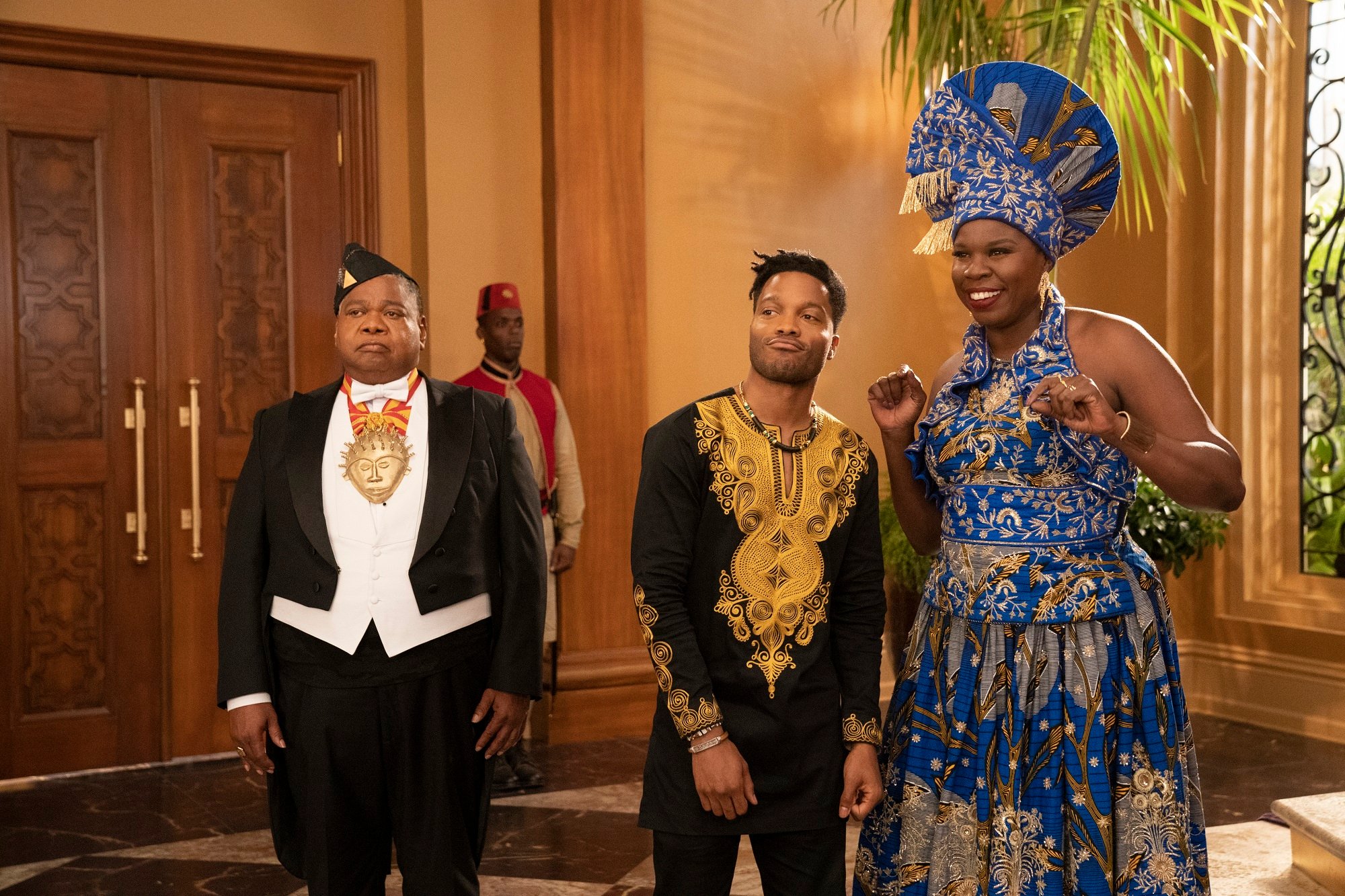 "The first day of shooting to me was the one that put the goosebumps on me when Eddie walked in dressed as Akeem," Jones said. "It was almost like the movie had just continued. He walked off another scene from the original movie so it was just like I don't think he knew everybody was like [gasps]. Oh my god, and that's when it started really becoming really real."