'Coming 2 America' Movie Review: 'Coming to America' Still Funniest Part of Eddie Murphy Sequel
Long awaited sequels are risky. Dumb and Dumber To completely forgot who those characters even were. Independence Day: Resurgence couldn't get Will Smith back. Bill and Ted Face the Music was fun and people liked The Force Awakens, but there are more examples like Tron: Legacy and Zoolander 2. 33 years after the Eddie Murphy comedy Coming to America, Coming 2 America is fine.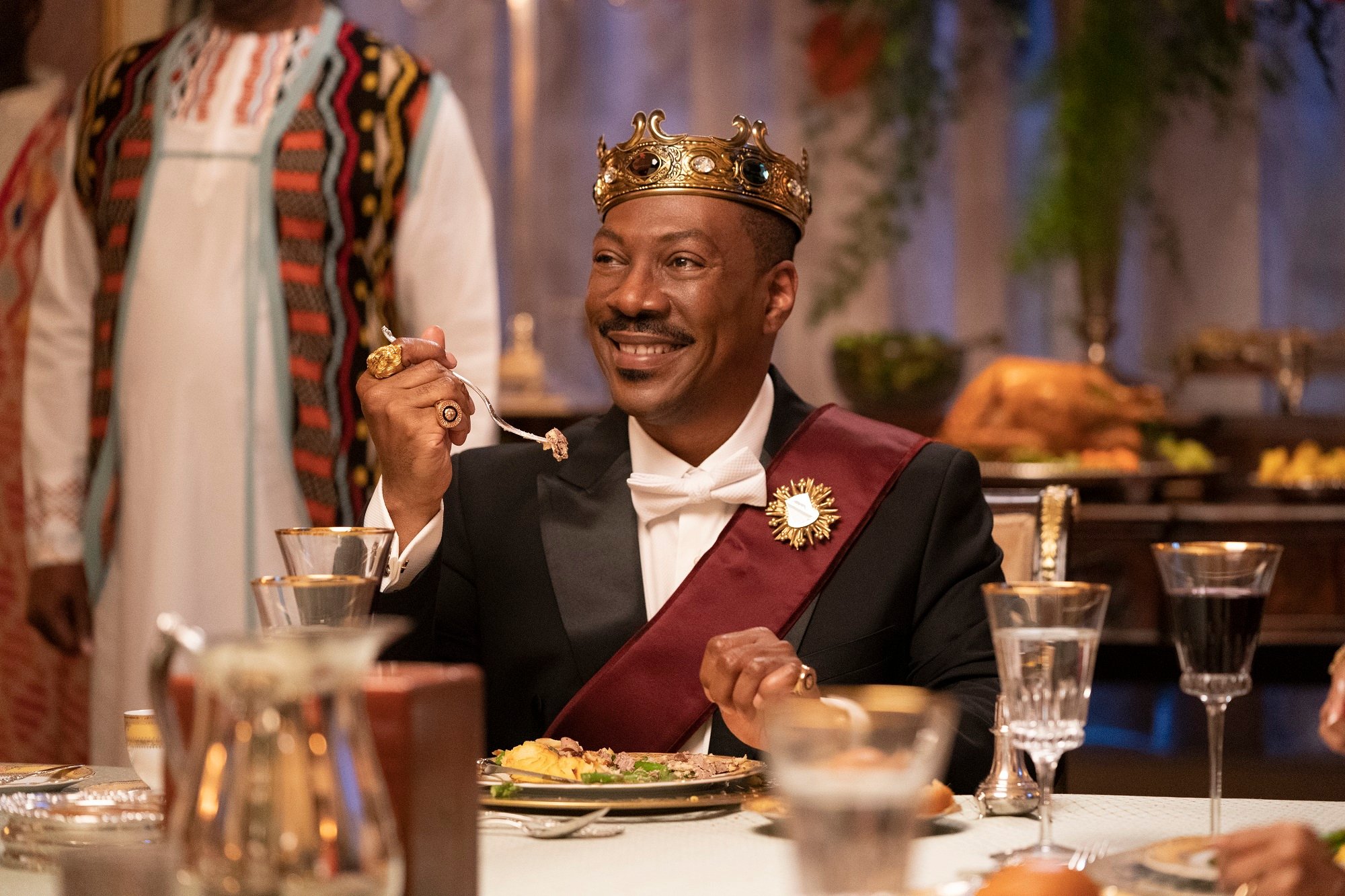 'Coming 2 America' returns to 'Coming to America' briefly
Coming 2 America begins in the kingdom of Zamunda just like the original did. Nextdoorian General Izzi (Wesley Snipes) is still mad that Prince Akeem (Eddie Murphy) didn't marry his sister Imani (Vanessa Bell Calloway) in the first movie. He wants Akeem's daughter to marry his son to make up for it.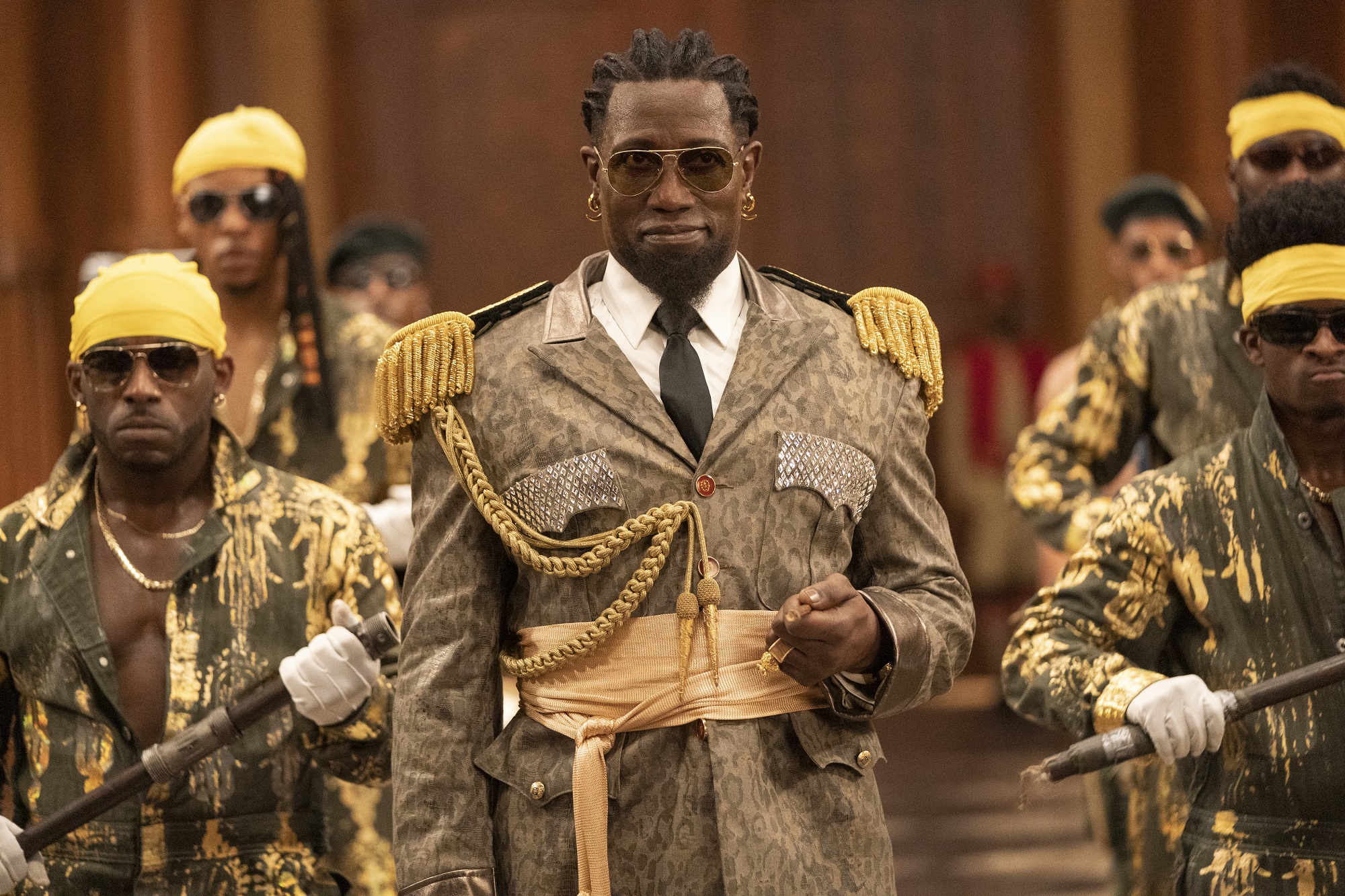 According to the customs of Zamunda, a daughter can't inherit the throne anyway. So the sequel goes back into 1988's Coming to America in a fun way to find a potential male heir, Lavelle (Jermaine Fowler), fathered before Akeem met Lisa (Shari Headley). 
Coming 2 America doesn't spend too long in Queens. Akeem brings Lavelle and his family back to Zamunda. That makes this Crocodile Dundee II. Zamunda is fun, but it's made up. It's not taking a fish out of water anymore. It's more about making Lavelle royalty-worthy, so it's a Pygmalion for Lavelle, or a Princess Diaries for a more modern reference. 
Eddie Murphy is still Prince Akeem in the 'Coming to America' sequel
Akeem was one of Murphy's more endearing characters because he wasn't full of wisecracks. He actually wanted to find love. And Akeem remains endearing. He loves his daughters, even if he is a bit slow to realize they're as capable, if not more so, than he was.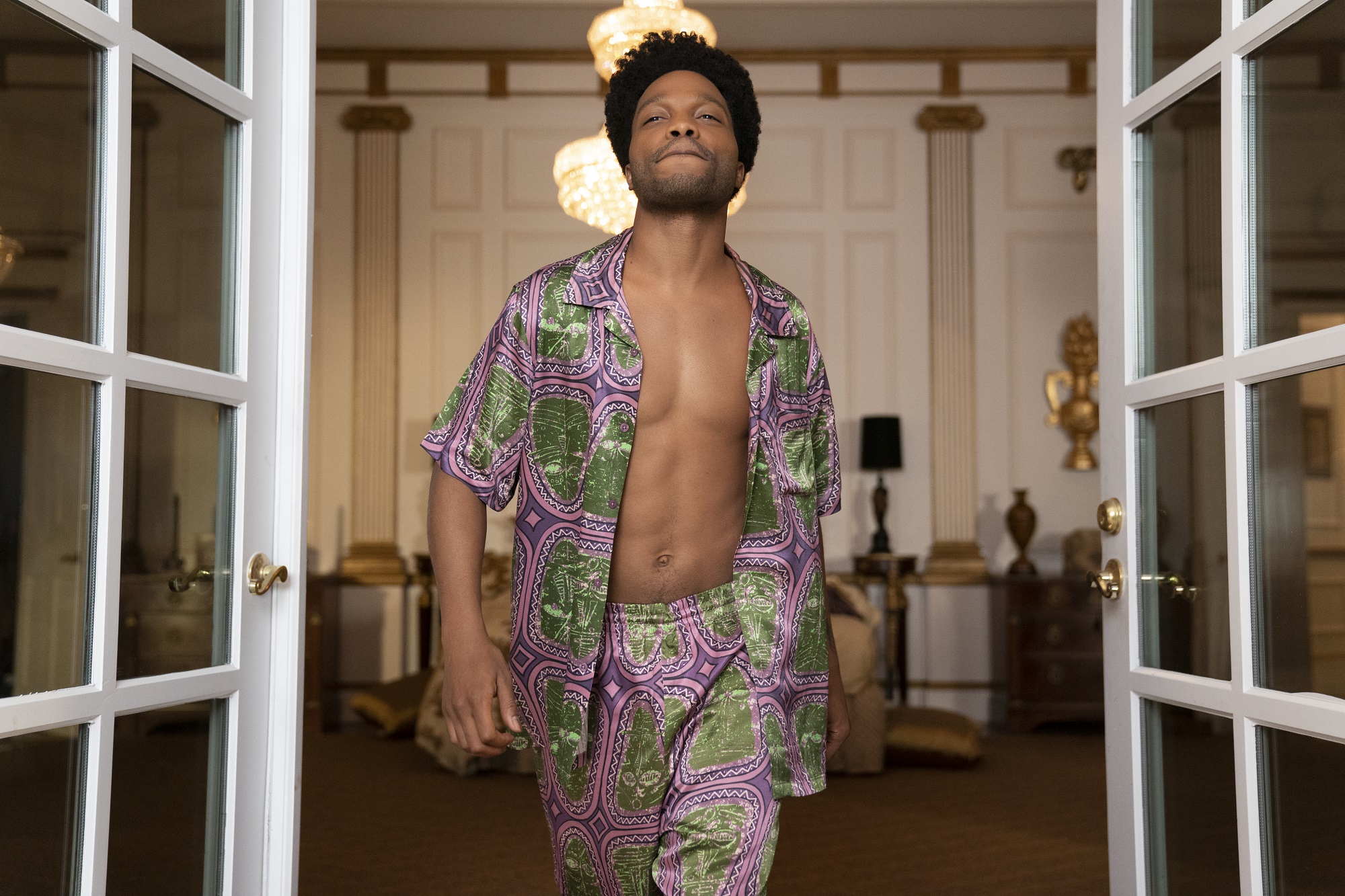 He's still a bit innocent, sheltered in Zamunda for over 30 years since his Queens adventure. He picked an independent woman in Coming to America and he's still at her mercy. That part is more interesting an humorous than teaching Lavelle how to be a prince. 
'Coming to America' is responsible for the best parts of 'Coming 2 America'
The best jokes in Coming 2 America are still the ones from Coming to America. They keep the McDowell's schtick going. Thankfully, McDonald's has introduced several new products that Cleo McDowell (John Amos) can rip off. Any joke that became a catch phrase in Coming to America gets a redux in Coming 2 America. Coming 2 America is almost a musical . There are a lot more African dancers and famous singers making appearances to perform. 
The Coming to America sequel is trying to do too much, though. It doesn't have time for it all. Akeem is getting to know his long lost son AND teaching him to be princely. Meanwhile, the audience just met his daughters. They're sprinkled in there and there is a significant theme about overcoming traditional sexism, but that's a whole movie shifted to the sidelines of the male dominated one. 
We'd also like to see more about how this marriage works after 30 years, since we spent a whole movie investing in it. But mainly, we want jokes and this much plot doesn't leave a lot of room. Why do comedy writers think more about plots than jokes?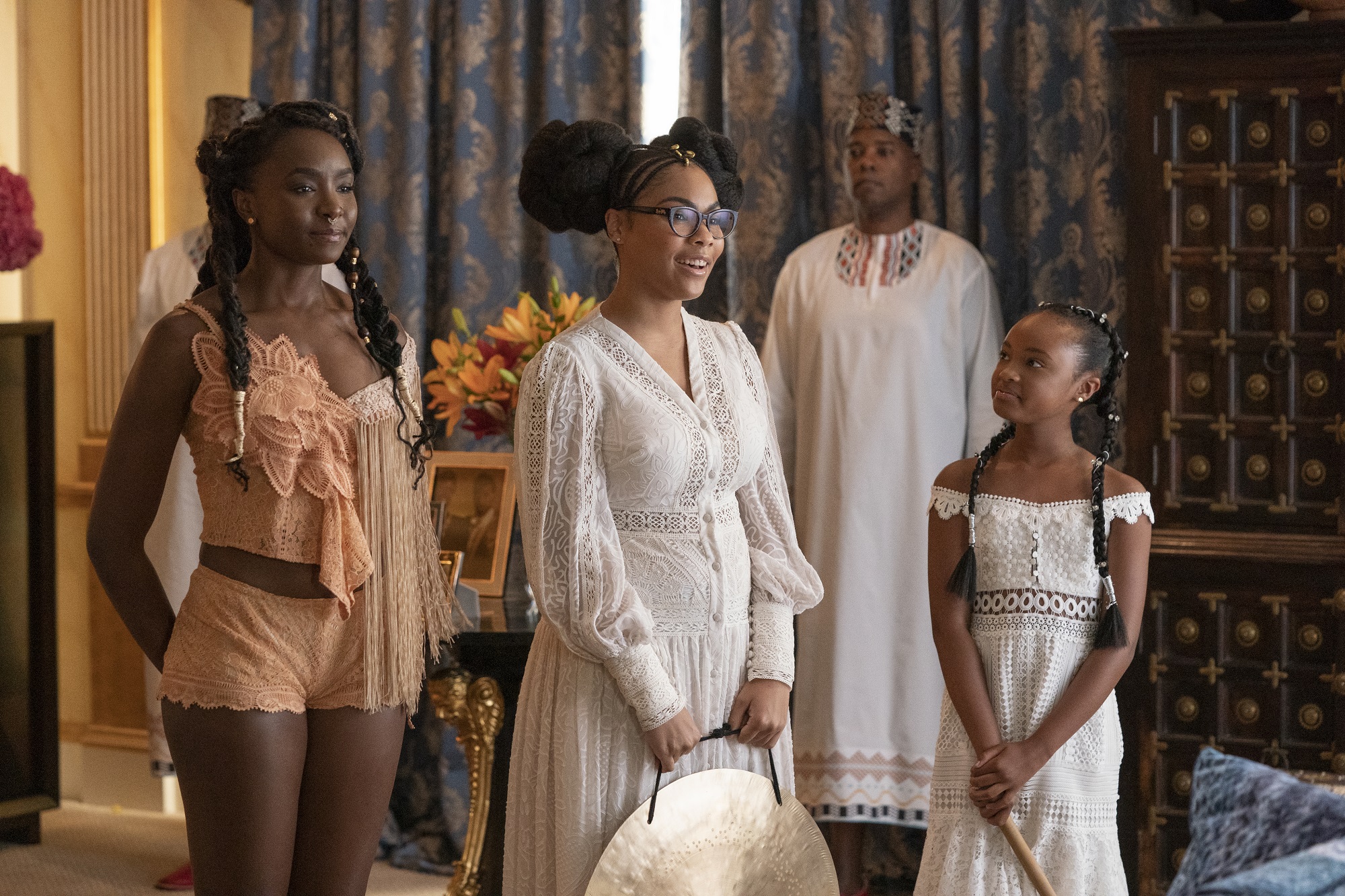 Perhaps Coming 2 America has the opposite problem of a Dumb and Dumber To. They remembered so much about the original, they tried to update EVERYTHING. Keep trying. The possibility of another Mad Max: Fury Road, Creed or Cobra Kai is worth all the Coming 2 Americas in the world, and even the occasional Wall Street: Money Never Sleeps (remember that?)