'Coming 2 America' Star Eddie Murphy Says Nobody Can Recognize Him When He Makes This Small Change To His Appearance
Eddie Murphy has been in the entertainment business for over 40 years. During that time, he's become one of the most famous comedians ever and accumulated a net worth of approximately $200 million. 
As one might imagine, it's pretty difficult for the Coming to America star to go anywhere without being noticed. He's got a very recognizable face, and it doesn't take much for someone to realize Murphy is in their presence. 
Although it's difficult for Murphy to blend in on a regular day, there is one minor change he can make to his appearance that makes him nearly indistinguishable. Many years ago, while working on Norbit, Murphy found out that if he shaves off his mustache nobody can recognize him. 
Eddie Murphy says he's unrecognizable without a mustache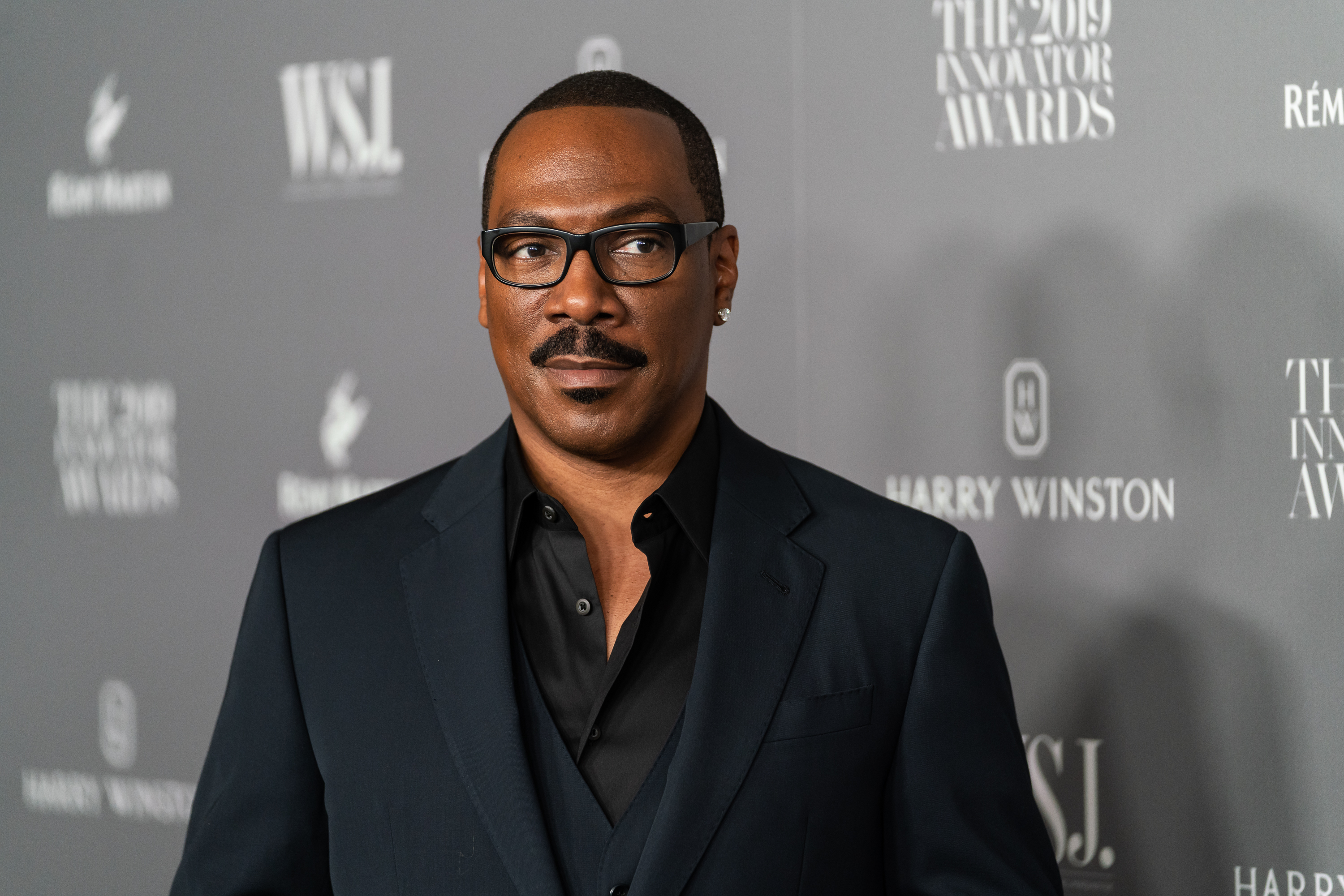 Murphy recalled his experience as a "regular guy" during a recent interview with The Daily Show. During the conversation, he remembered shaving off his mustache for a film and noted how nobody recognized him. 
"I did a movie called Norbit years ago, where I had no mustache," Murphy said. "The only movie I've ever done in my whole career where I had no mustache. With no mustache, I'm unrecognizable." 
After Murphy cut off his mustache, he went to a few of his usual hangout spots around Los Angeles. He noticed that the paparazzi left him alone, and none of his famous friends seemed to acknowledge him. 
"If I cut my mustache off, I could walk into—I literally have gone to Mr. Chow's with no mustache and walked past photographers … Gone up to people that I knew, famous people, and talking to them for a second, and they'll be like, 'Who is this?' and then they'll realize," Murphy said. "I'm a totally different person."
He didn't like the anonymity of being without a mustache
After seeing how the world treated him without his mustache, Murphy knew he couldn't make shaving it a regular habit. He doesn't like being seen as a normal guy. 
"I didn't like it," Murphy said. "I didn't like the whole 'being just a guy.'"
Murphy also noted that the lack of recognition he received while mustache-less might've also been due to a change in his appearance. When he has no mustache, he believes he's considerably less attractive than with it. 
"I think I'm ugly, I think I'm ugly," Murphy added. "The way they were acting, the way they were acting, I think without my mustache, I might be not just regular guy but an ugly regular guy. Listen, girls wasn't giving me no kind of energy or nothing. … I hated it."
After seeing how the general public treated him without a mustache, Murphy quickly decided to grow it back.
"I grew my mustache back as quickly as possible. 
Nobody recognized Eddie Murphy in his 'Coming 2 America' makeup
In the same interview, Murphy admitted that he and Arsenio Hall walked around in their character costumes while working on Coming 2 America. The two wanted to see how convincing the makeup was, and Murphy quickly found out that nobody could recognize them in their costumes either. 
"A couple of times, we went out in those makeups, just to talk to people and see if the makeup is working," Murphy said. 
Murphy's makeup was so believable that he was able to approach an old lady and talk her into giving him her phone number. 
"I flirted with some older women when I was an older man," Murphy admitted. 
Coming 2 America is available for streaming on Amazon Prime Video.