'Coming 2 America' Star Eddie Murphy Spoke About 'Self-Destructive' Habits of Famous Peers Such as Michael Jackson, Prince, and Whitney Houston
Eddie Murphy has been famous since the early 1980s, so he's seen a lot of his famous peers come and go. One thing he noticed about some of his most famous friends is that they all shared 'self-destructive' habits that he feels may have led to their tribulations.
Eddie Murphy has been one of the top comedians in entertainment for many years. The Coming 2 America star started his career early, finding success in his 20s as a cast member for Saturday Night Live. From there, he transitioned into feature film roles, starring in hits such as 48 Hrs., Coming to America, and Beverly Hills Cop, cementing his superstardom.
On his way to the top, Murphy connected with some of the biggest stars in the world. He had friendships with entertainers such as Prince and Mike Tyson, but he noticed that many of them had the same quality. 
Murphy recently admitted that he realized stars such as Michael Jackon, Prince, and Whitney Houston had self-destructive tendencies that ultimately led to their personal tribulations. He noted that he's managed to maintain his happiness by staying spiritually grounded and keeping a sense of gratitude. 
Eddie Murphy said many of his famous peers had self-destructive habits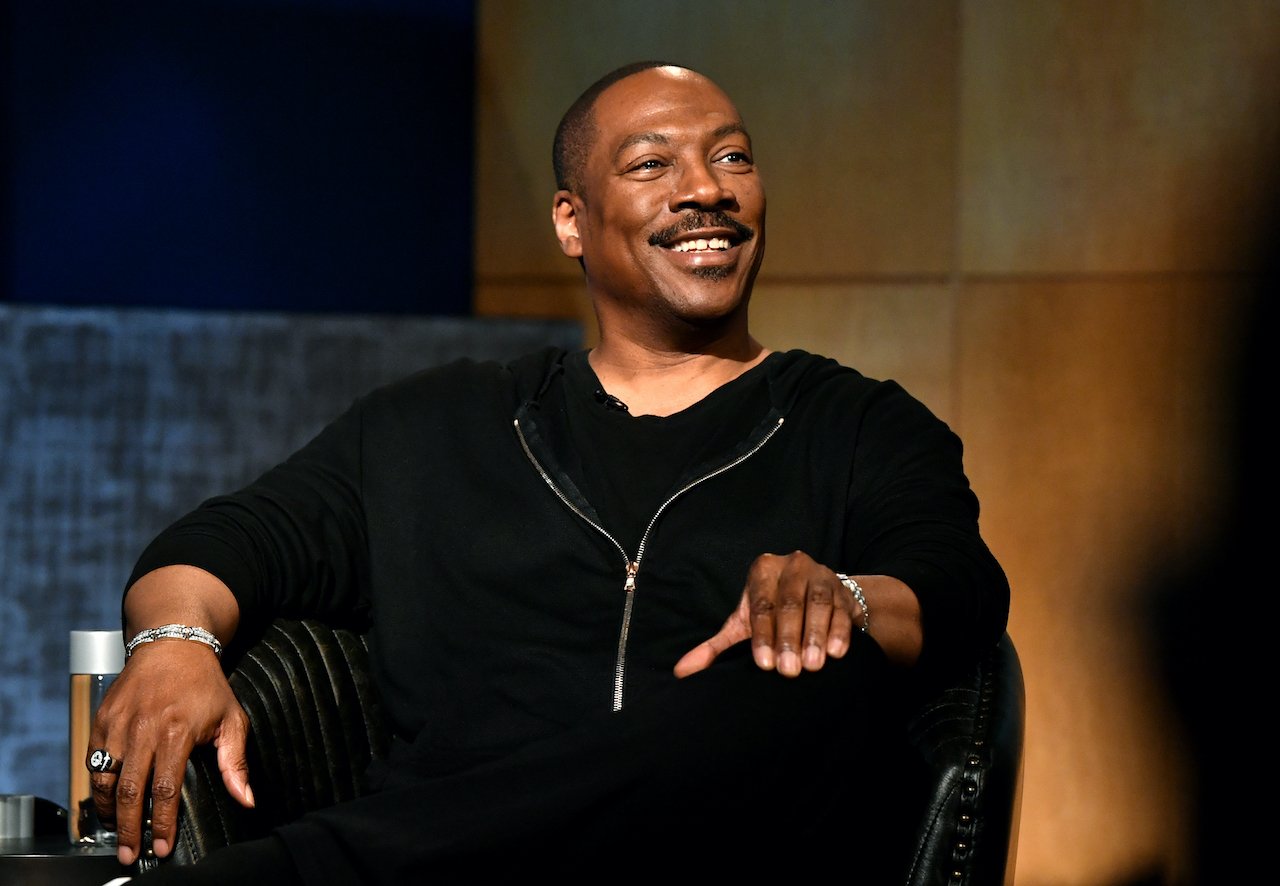 Murphy spoke about some of his famous peers during a recent interview with Drew Barrymore. He observed that many of the stars he came up with "destroyed" themselves due to the pitfalls of fame and success. 
"A lot of people that I've seen destroy themselves, a lot of my contemporaries, a bunch of my contemporaries, people like Michael, and Prince, and Whitney, and people that came on the scene around the same age that I am … there was this self-destructive thing that they had."
Murphy then stated that his early career start and knowledge of self allowed him to navigate superstardom without losing his happiness.  
"That's my biggest blessing," Murphy said. "That I got started really early. I knew what I wanted to do really, really young. And that I loved myself. I never hated myself. I never beat up on myself … I've always been my biggest fan." 
Eddie Murphy says his spirituality keeps him grounded 
Murphy credits his strong sense of spirituality with helping him stay on the right path.
"I'm very grounded spiritually, and not so much any religion, just a connection with God," Murphy said. "Being a young person in this business, and it's like you got to navigate through a minefield. There's so many ways you could just destroy yourself."
He goes inward to overcome personal problems 
The Boomerang star also made sure to mention that the solution to many of the problems celebrities face is to turn inward and to keep negativity far away. 
"It's an inward search," Murphy said. "And it's personal. And it's just between you and you. And the outside stuff you have to learn to not … I don't even let anything that's not constructive, I don't let anything negative in. You have to train yourself to turn away from it." 
He maintains a "winner's attitude" that keeps his mind focused on the positives in his life. 
"When negative stuff comes in, stuff that's not constructive, you have to turn from it … You're here and you're blessed, you already won," Murphy said. "So the negative energy, there's no time for that. You won already."