'Coming to America': How Much is the Cast Worth Today?
Coming to America is a fish-out-of-water comedy that became an instant classic. Many of the film's stars went on to score more high-profile gigs, adding to their fame and fortune. Here's how the cast stacks up today when it comes to net worth.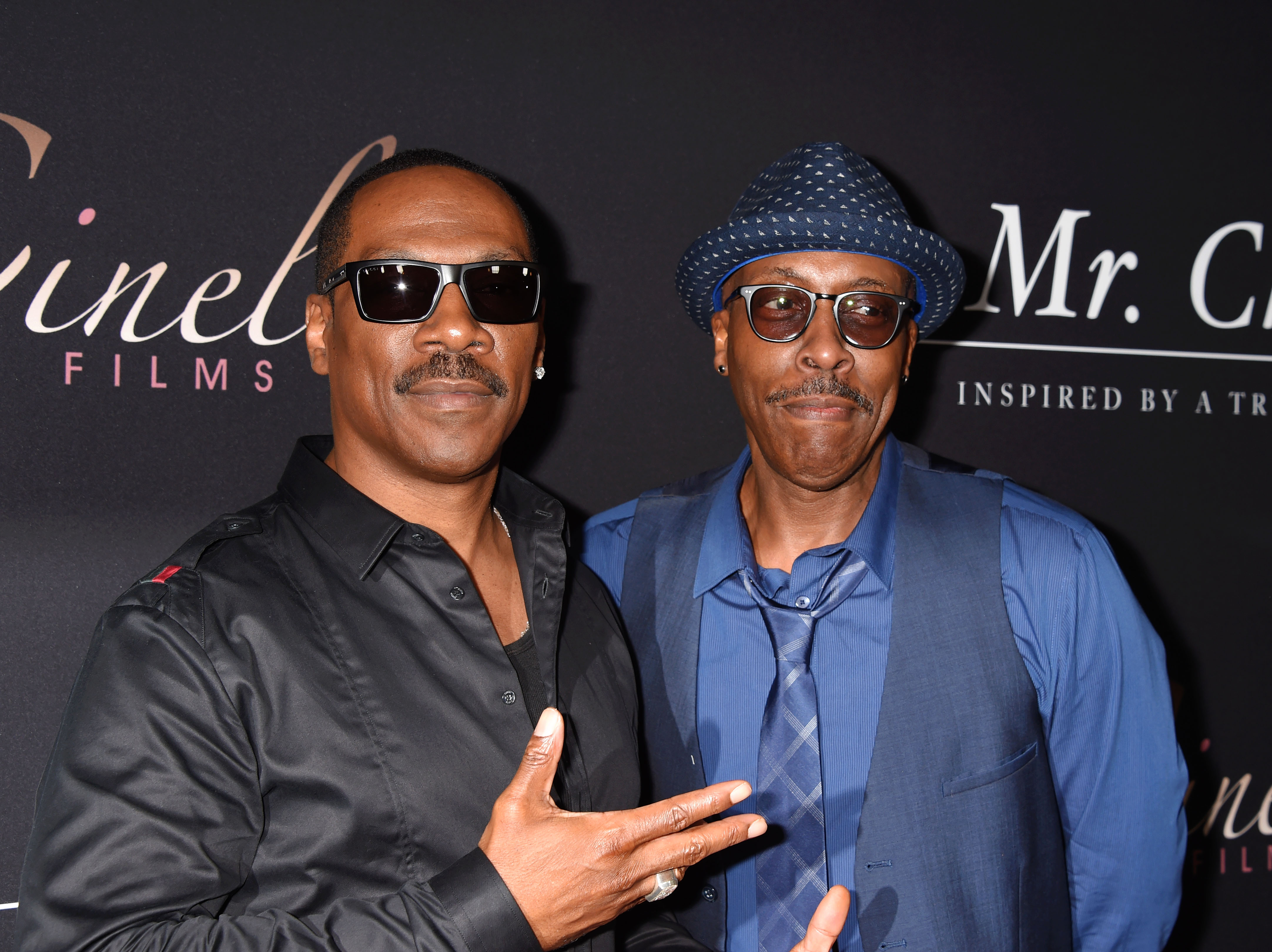 'Coming to America' is a raw comedy with heart
Coming to America hit theaters in 1988 with a hard R rating and Eddie Murphy in the leading role. The stand-up comic-turned-movie star portrayed Prince Akeem of Zamunda, an idealistic heir searching for true love.
Although he was betrothed to a beautiful African princess, Akeem's dream was to choose his own bride. So, he hatched a plan and followed his heart to the United States.
Akeem's loyal but hedonistic servant Semmi accompanied him on his quest to Queens, New York. As they learned new customs and tried to fit in, the duo met hilarious characters and made comedic missteps along the way. But eventually, Akeem fell in love with a woman named Lisa and found his fairytale ending.
Fans who wonder what came of Akeem and Lisa are in luck. Several of the original cast members are reprising their roles in the sequel. Coming 2 America will debut on Amazon Prime Video on Dec. 18.
'Coming to America' made a killing at the box office
Coming to America was a critical and commercial success. On Rotten Tomatoes, the title boasts a Fresh Rating and a positive Audience Score. The comedy won over moviegoers with unapologetic humor, and it remains one of Murphy's most quoted films in fan circles.
Even more impressive, Coming to America earned over $288 million, according to Box Office Mojo. Likewise, the actors who brought the story to life went on to boost their personal bank accounts. With that in mind, here's how the stars rank according to Celebrity Net Worth.
1. Samuel L. Jackson as 'Hold-Up Man'
Years before he was a Marvel Cinematic Universe star, Samuel L. Jackson made a brief but memorable appearance as a foul-mouthed armed robber in Coming to America. Today, Jackson is estimated to be worth a whopping $250 million.
2. Eddie Murphy as 'Prince Akeem' and various other characters
Comic genius and leading man of Coming to America, Murphy, has been stacking cash since his days on Saturday Night Live in the '80s. The funnyman has built a fortune estimated to total $200 million.
3. James Earl Jones as 'King Jaffe Joffer'
Hollywood OG James Earl Jones originated the role of Akeem's father, King Jaffe Joffer. Estimates place the star's wealth at $40 million.
4. Arsenio Hall as 'Semmi'
Television personality, actor, and comedian Arsenio Hall delivered big laughs as Akeem's right-hand man, Semmi. Hall's estimated wealth amounts to $16 million.
5. Louie Anderson as 'Maurice'
Likable comic Louie Anderson brought McDowell's restaurant worker Maurice to life. The celebrity maintains an estimated $10 million in wealth.
6. Garcelle Beauvais as 'Rose'
Garcelle Beauvais graced the big screen as one of Prince Akeem's rose bearers. Based on estimates, she boasts a net worth of $8 million.
7. John Amos as 'Cleo McDowell'
John Amos of Good Times fame sparkled as Cleo McDowell, Lisa's loving father and the founder of McDowell's fast-food restaurant. He has built an estimated $3 million in wealth.
8. Shari Headley as 'Lisa McDowell'
Owning the role of Akeem's ladylove Lisa is former soap star, Shari Headley. Current estimates place her wealth at $2 million.
9. Vanessa Bell Calloway as 'Imani Izzi'
Vanessa Bell Calloway portrayed Imani, Akeem's jilted would-be bride. The veteran actor has amassed an estimated $600,000 of net worth.
Follow Erika Delgado on Twitter.