'Coming to America': Is Zamunda a Real Place?
In Coming to America, Prince Akeem (Eddie Murphy) came from Zamunda in order to look for a bride. In the comedy sequel, Coming 2 America, Akeem brings his potential heir, Lavelle (Jermaine Fowler), back to Zamunda instead. Over 30 years later, the return to Zamunda has people asking: Is Zamunda a real place?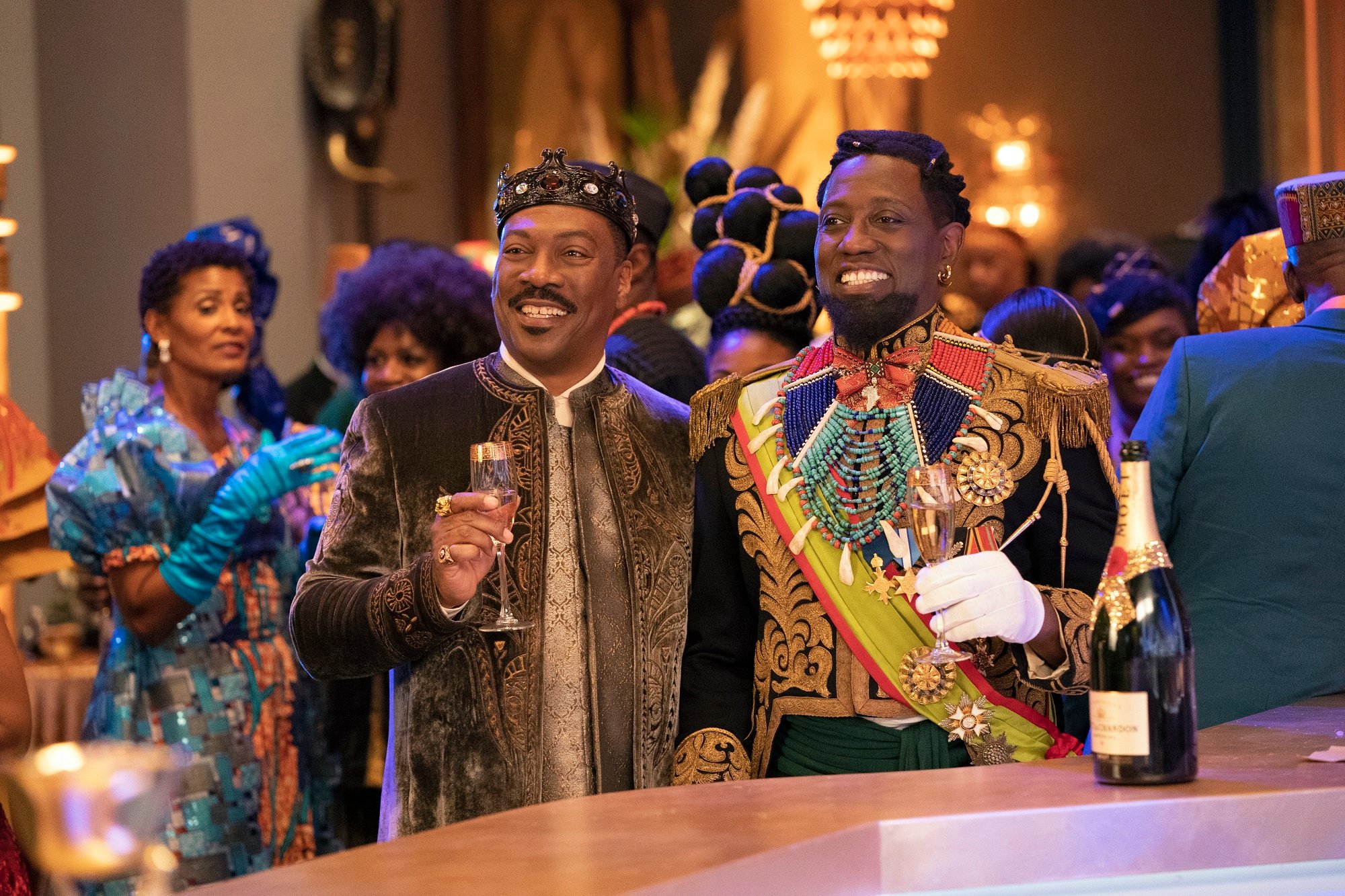 Coming 2 America director Craig Brewer is here to help. Brewer spoke with Showbiz Cheat Sheet about the setting of the Coming to America sequel, which premieres March 5 on Amazon Prime. We'll have more with Brewer and the cast here on Showbiz Cheat Sheet.
The 'Coming to America' sequel filmed in Atlanta, Georgia
So, is Zamunda a real place? Short answer, no. The original Coming to America filmed in New York and some Los Angeles locations, including the Paramount studio lot. This time, Coming 2 America went to Tyler Perry Studios in Atlanta, Georgia. That is where they recreated Zamunda. 
RELATED: 'Coming to America' Sequel: Who Are the New Characters in 'Coming 2 America'?
That was the fun. I love Coming to America so much. I wish people could understand, to be in a theater and watch the first part of the movie where you're in Zamunda and to not know anything. You go into this movie and you're just like where am I? What's happening? Why is he not brushing his own teeth? Oh, there's these gorgeous bathers and elephants are walking outside the window and also there's music numbers. You can't just introduce one princess to a prince. It's gotta be this huge dance number that happens.

Craig Brewer, interview with Showbiz Cheat Sheet, 2/17/21
Zamunda was never a real place.
Coming to America only had a few scenes in Zamunda. So they filmed them on the studio lot, and the Huntington Library and Gardens in Pasadena, California according to Movie-Locations.com. The Coming to America sequel reverses Akeem's journey and spends most of the time in Zamunda, so they built it in Atlanta..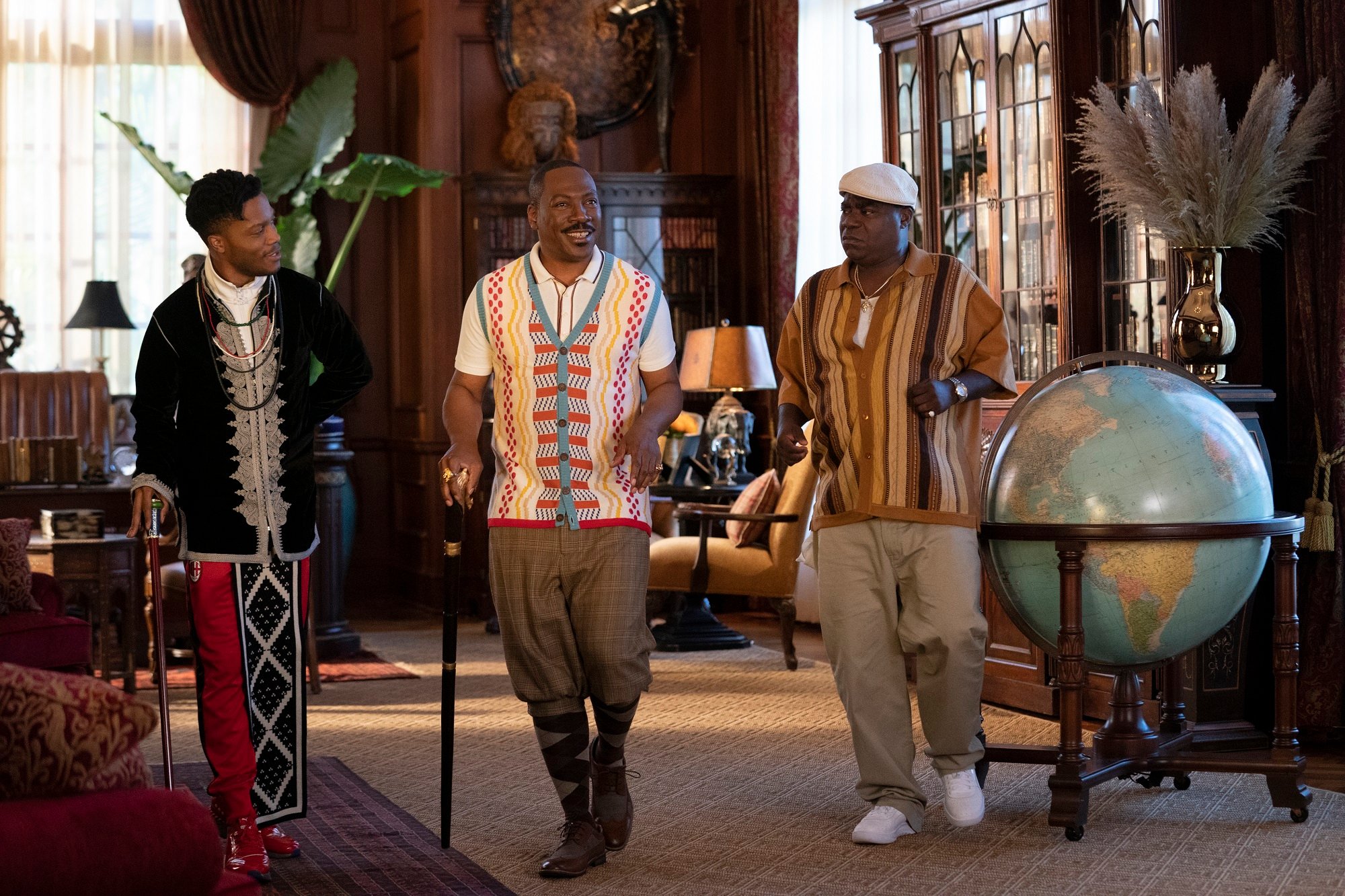 RELATED: How 'Coming to America' Cast Members Updated Their Characters in 'Coming 2 America'
"So to me, as much as I loved the down and dirty Queens with the barbershop and Randy Watson and everybody, there was something really magical about the idea of spending the majority of the movie in Zamunda," Brewer said. 
'Coming 2 America' shows the development of Zamunda
Both Coming to America movies begin with the camera flying into Zamunda. Brewer wanted to show how much the fictional country has advanced in 30 years.
"I'll be honest with you, it's something that was very important to me," Brewer said. "The first time I came in and pitched it to Paramount, I said I'd like to come into Zamunda just like the first movie did, and I'd like to start by way of the rose bearers and get into the process of how that came to be. I want to see them picking the petals for us fans of the original movie to be like I know what this is."
Garcelle Beauvais returns. Coming to America was one of her first roles as a Zamundan rose bearer. Now she leads the rose bearers of Zamunda.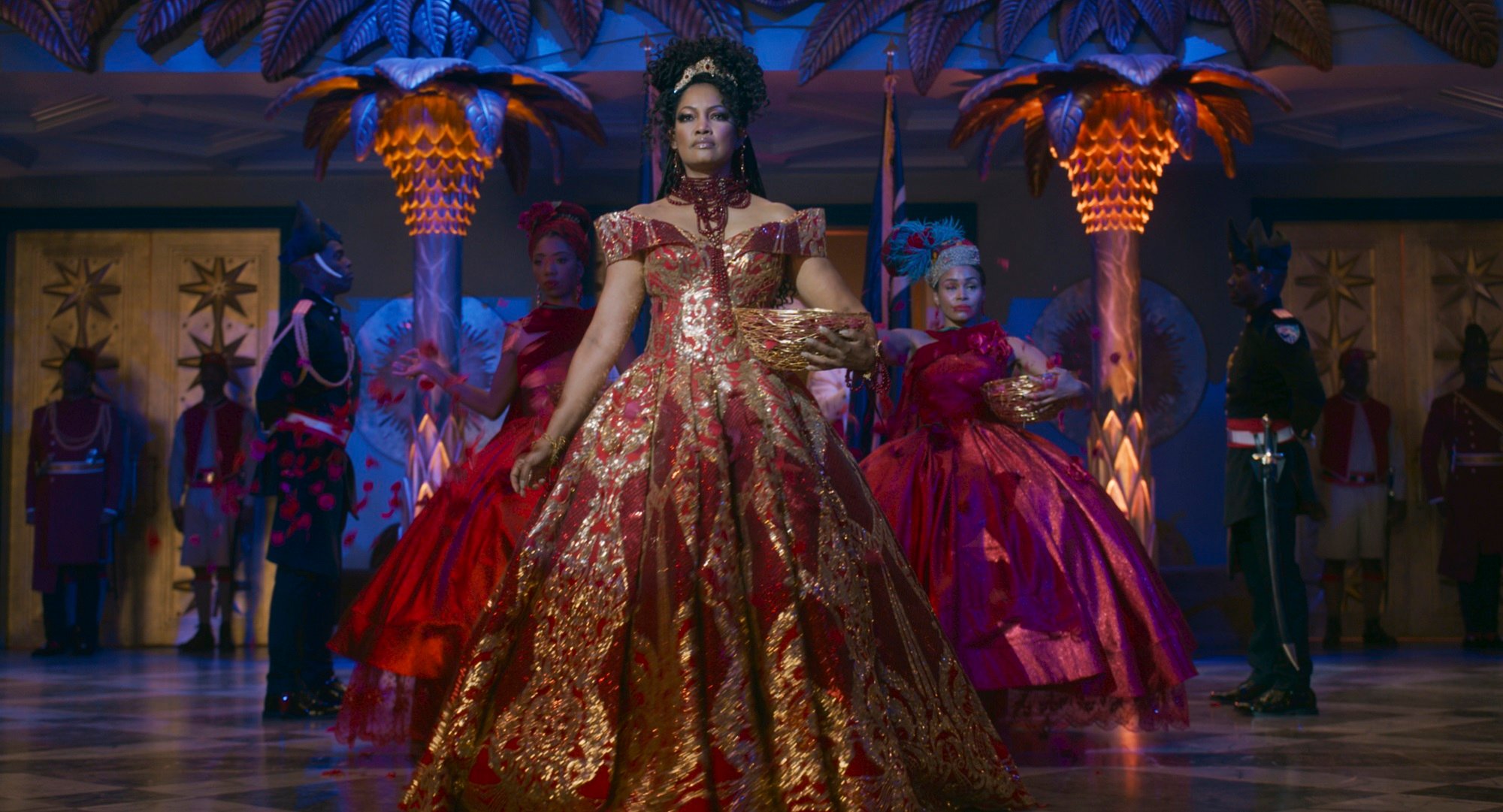 RELATED: 'Coming 2 America' and 12 More R-Rated Movies With PG-13 Sequels
"Then it also provided an opportunity to take Garcelle who was a rose bearer in the first movie and say you're now the rose pedal queen," Brewer said. "You're in charge of everything with the palace in terms of this kind of honor. It showed that there was an advancement, that we've moved forward but there's still things that are still very much entrenched in the Zamundan way."
Sources: Interview with Craig Brewer, Movie-Locations.com