'Coming to America' McDowell Actor John Amos Actually Worked In a Real McDonald's
One of the funniest parts of Coming to America was McDowell's. When Prince Akeem (Eddie Murphy) came to Queens, he got a job at a McDonald's knockoff restaurant owned by Cleo McDowell (John Amos). Cleo is back in the comedy sequel Coming 2 America, and he's opened a McDowell's in Zamunda.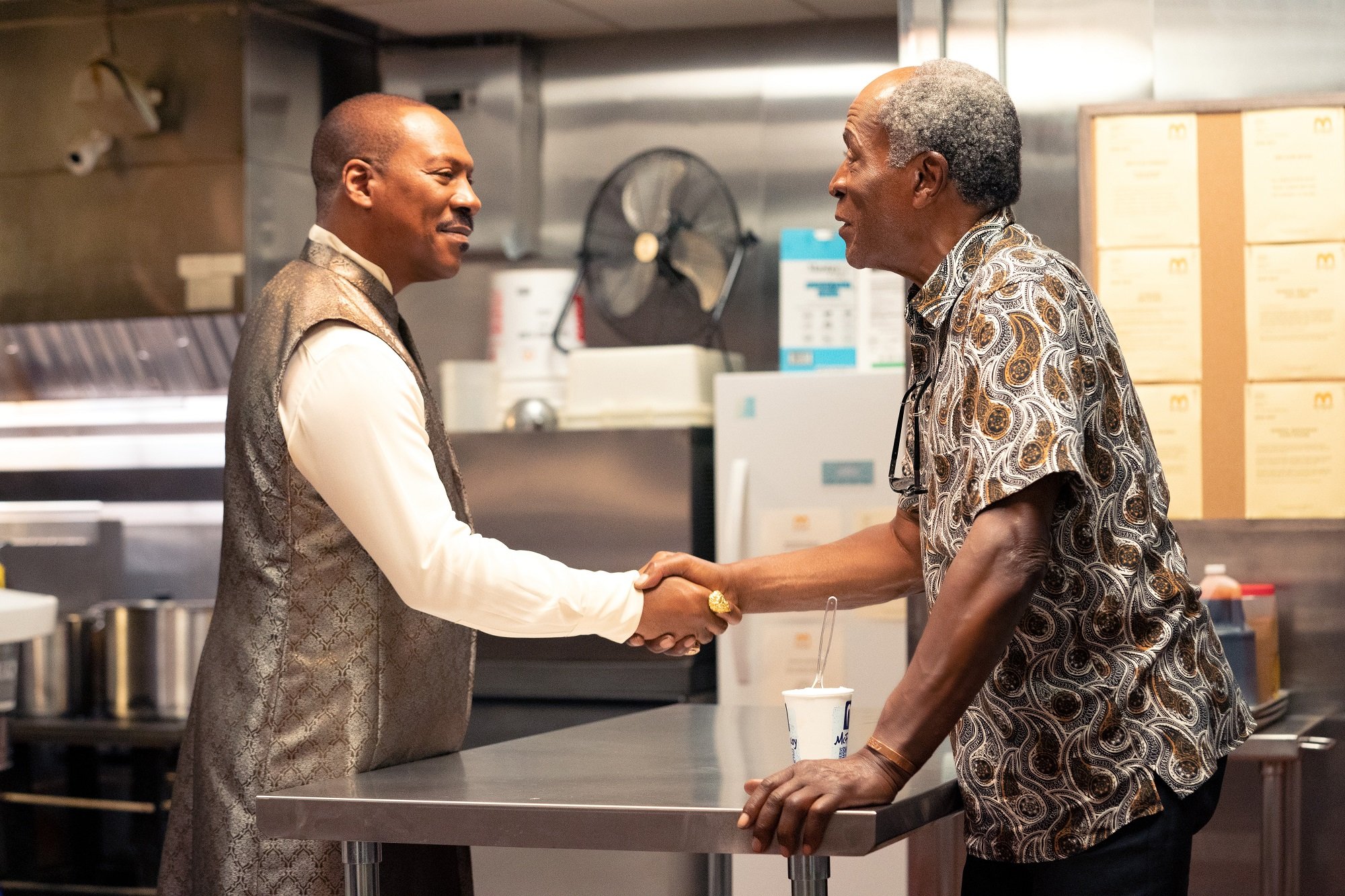 Amos spoke with Showbiz Cheat Sheet about Coming 2 America, and revealed he actually worked at a real McDonald's long before he became an actor. Here's the story of his fast food tenure. Coming 2 America is now streaming on Amazon Prime. 
John Amos worked for McDonald's long before 'Coming to America'
Amos began acting in the '70s, and had great success on The Mary Tyler Moore Show and Good Times. By 1988, he was well-established when he played McDowell in Coming to America. It was before his acting success that Amos worked at McDonald's.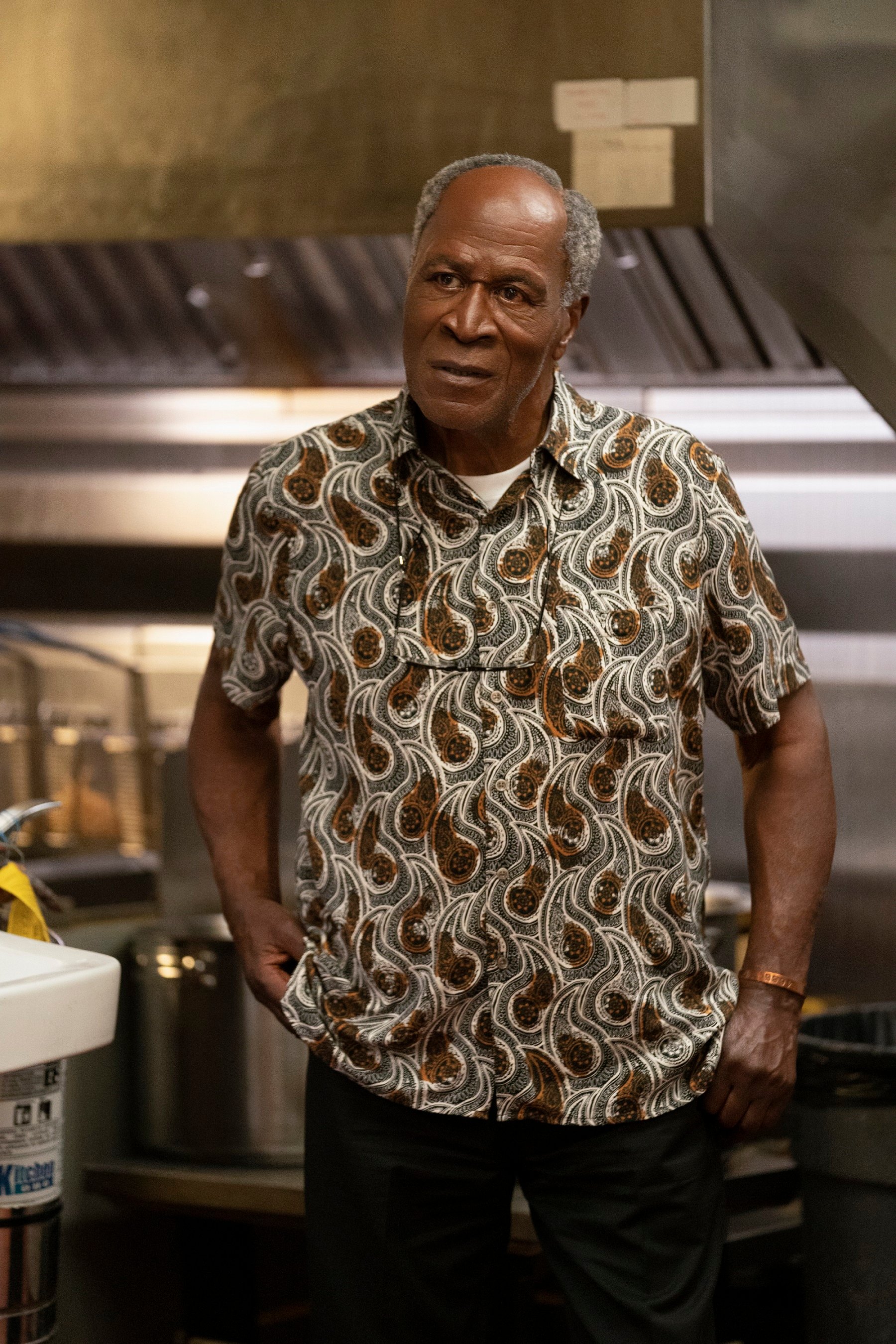 "I had worked for McDonald's years back when they opened the first franchise in Vancouver, Canada," Amos said. "I was a trainee, I needed a job, I had an infant daughter at the time. My family and I had moved to Vancouver where I took my last shot at football, and McDonald's was opening. So I had no idea what the place was. Everybody in Vancouver was in awe of what it could be, says, 'That don't look like a regular restaurant. What is that with those arches and the lights in there?'"
John Amos could have been a McDonald's manager, but instead played McDowell's owner
Amos worked his way up at McDonald's, and could have made it a career. Instead, he tried acting. 
"So I took a job as the trainee which meant that ultimately I finished my training successfully," Amos said. "As per the McDonald's credo, I would run my own unit or be assistant manager of my own unit. I didn't stay there long enough to get my diploma, as it were, from McDonald's U. But, they actually had a McDonald's University in Chicago, honestly. You'd go there and get your masters, the equivalent of, I guess, a diploma from Yale or something."
Little did Amos know that his early day job would be research for McDowell's in Coming to America.
"Exactly, but it was research that was done unconsciously," Amos said. "I didn't know that I ultimately was going to be given the role of Mr. McDowell so I know that I brought a certain amount of authenticity to the character. It was proven by McDonald's standards."
Is there a real McDowell's?
The joke in Coming to America was that McDowell's blatantly copied McDonald's but changed just enough to get away with it legally. In 2015, Chicago's The Weiner Circle converted to a McDowell's, and in 2017, Fat Sal's did it in Los Angeles. However, those were only temporary. There is no real McDowell's, but the set in Coming to America was a working restaurant.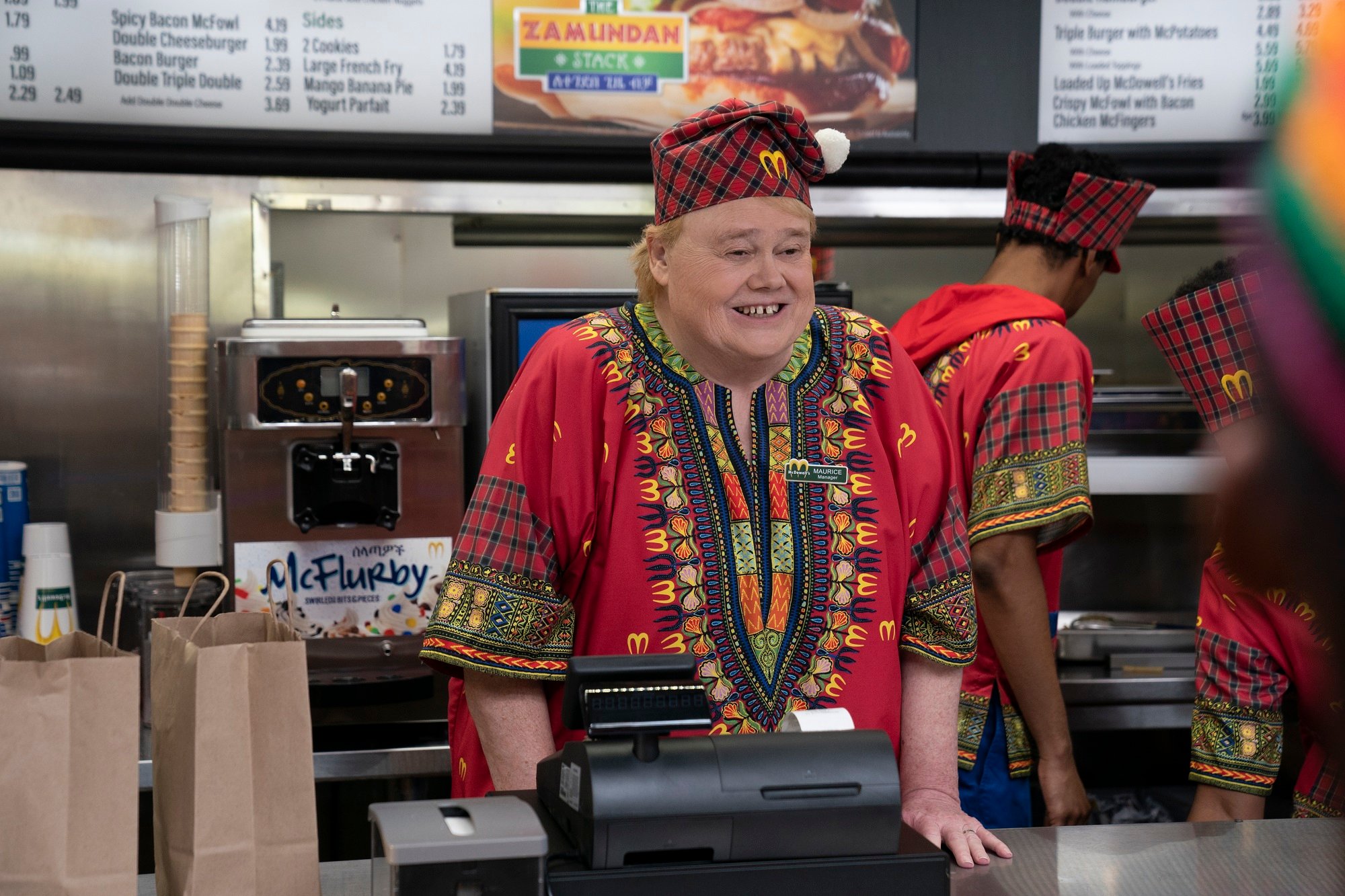 "They had converted a restaurant in Queens," Amos said. "I believe it was to replicate McDonald's to the point that I defy anybody to see any difference at all. You know Hollywood, they have special effects."
Cleo McDowell would disagree though. McDowell's is totally different from McDonald's.
Well, he'd disagree of course if it became a point of legal contention. Of course, he would disagree because it would hurt his profit margin. I love the character because he was so profit driven, was such a businessman that he forgave his daughter for this or that or anybody else except when it came to the way King Jaffe Joffer spoke to his wife. He wasn't having that. I like that part of the character because he still had basic paternal values regardless how much money was involved.

John Amos, interview with Showbiz Cheat Sheet, 2/25/21