Common Was Once a Ball Boy For The Chicago Bulls and Tried To Trick a Fan Who Asked For Michael Jordan's Autograph
There are a few things that Common fans know mean the most to him: his art and his hometown of Chicago. Since the beginning of his career, the rapper, actor, and activist has used his platform for the betterment of his native city and represents as best as he can through public works of service.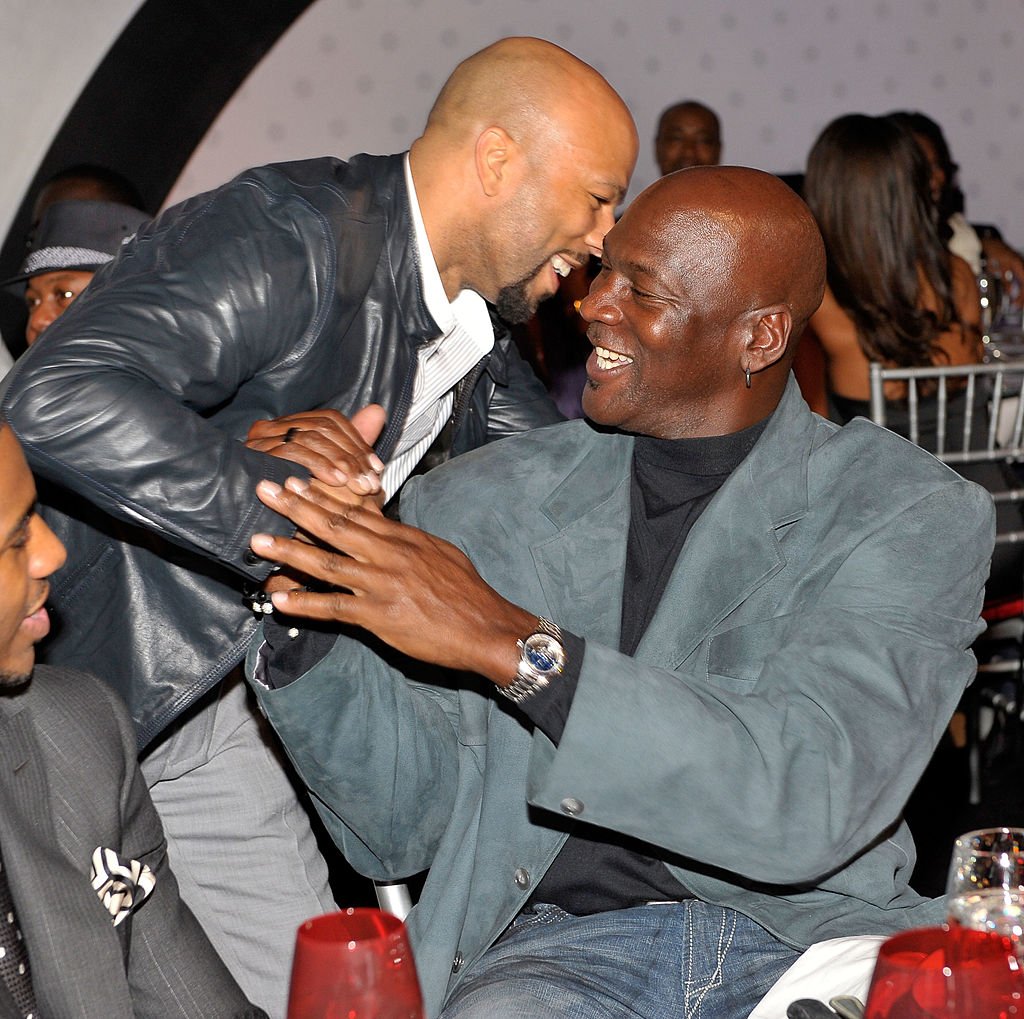 His love of Chicago encompasses all things – including the city's beloved basketball team, The Chicago Bulls. Common was lucky enough to have a job with the team when he was younger and told a story of trying – and failing – to trick a fan into believing he got him an autograph from Michael Jordan.
Common was born and raised in Chicago and is committed to making his hometown better
Common was born and raised on the south side of Chicago. After his rise to fame in 1997 with his poetic raps and eventual transition into a successful film career, Common refused to forget his roots and has dedicated himself to giving back through a variety of efforts in his city – especially in terms of ceasing gun violence.
He believes that honing in on the youth will contribute to a better future. His charity, The Common Ground Foundation, coordinates positive and recreational programs for inner-city teens. The goal is to expose them to the creative and performing arts to give them an outlet outside of potential street life. The foundation also exposes participants to different outdoor activities that they may not have had the chance to do before. The program also has a mentorship component. 
He's done his best to be influential in reducing the starling rates of gun violence in the city, participating in anti-violence marches and being part of local fairs to promote peace and unity.
He cares about the overwell wellness of his city. As the rates of COVID-19 infections have risen in his hometown, he's also put out a call to action urging residents to stay home and stop the spread.
Common tells the story of working for the Chicago Bulls and trying to trick a Bulls fan with a Michael Jordan autograph
Along with his charitable efforts in Chicago, like many natives, Common is a die-hard fan of the Chicago Bulls and had a job with the organization when he was younger. 
ESPN's The Last Dance documentary chronicles the Chicago Bulls's journey from five championships to the dismantling of the superstar team. Common made an appearance during one of the vignettes in between commercial breaks to tell a story of when he worked for the team.
"I was a ball boy for the Chicago Bulls," he said. "Well this kid, he asked me if I could get Michael Jordan's autograph for him. I said, 'Yeah, I can do it for $5.' And he was like 'okay.'
Common took the $5 upfront and headed to the locker room to get the autograph.
"I said, 'Hey Mike, do you think you can sign this autograph for me,' he asked. He goes, 'You got it' just kind of joking around, 'you sign it.'
Common signed the autograph with a forged signature of Jordan's but quickly realized he'd made a grave mistake.
"He looked and saw that Michael was spelled wrong. I spelled Michael wrong. So I had to give the $5 back."
Though the moment was funny, his love for his city's basketball team continued. The 2020 NBA All-Star Weekend was held in Chicago and Common was front and center, moderating many of the events. He also opened the game with a tribute poem to Chicago.