Common Won't 'Fake Laugh' at Girlfriend Tiffany Haddish's Jokes, the Star Confessed on 'The Kelly Clarkson Show'
In an appearance on 'The Kelly Clarkson Show,' Common confessed that his stand-up comedian girlfriend, Tiffany Haddish, has to earn laughs from him.
Kelly Clarkson welcomed Grammy, Oscar, and Golden Globe-winning entertainer Common to The Kelly Clarkson Show for a socially distanced interview. While chatting with Clarkson on her mega-long sofa, Common dished about his relationship with stand-up comedian-turned-movie star, Tiffany Haddish. As it turns out, jokester Haddish has to work to earn laughs from her beau.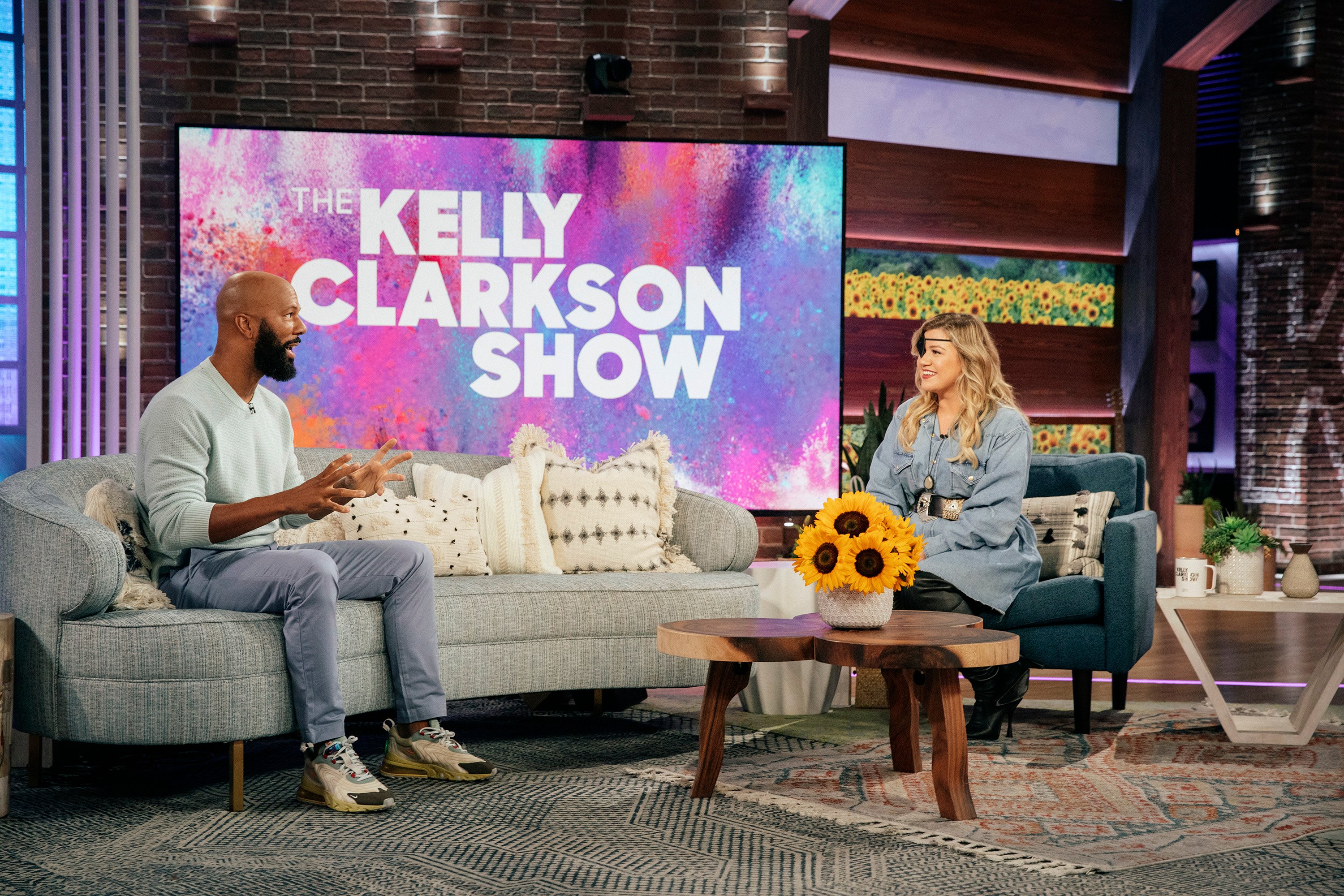 Dating Tiffany Haddish inspires Common to try his own jokes
Clarkson expressed her adoration for both Common and Haddish before asking him the question that has been on the minds of many fans. "Is it hard to date a comedian because you feel like, you're not funny at all," the talk show host probed.
With a smile, Common confessed, "I will say I'm definitely, like, funny but in a corny way. Like, I say corny jokes."
Clarkson interjected, "Like dad jokes?" Her description hit a chord with Common, who smiled and agreed, "Exactly."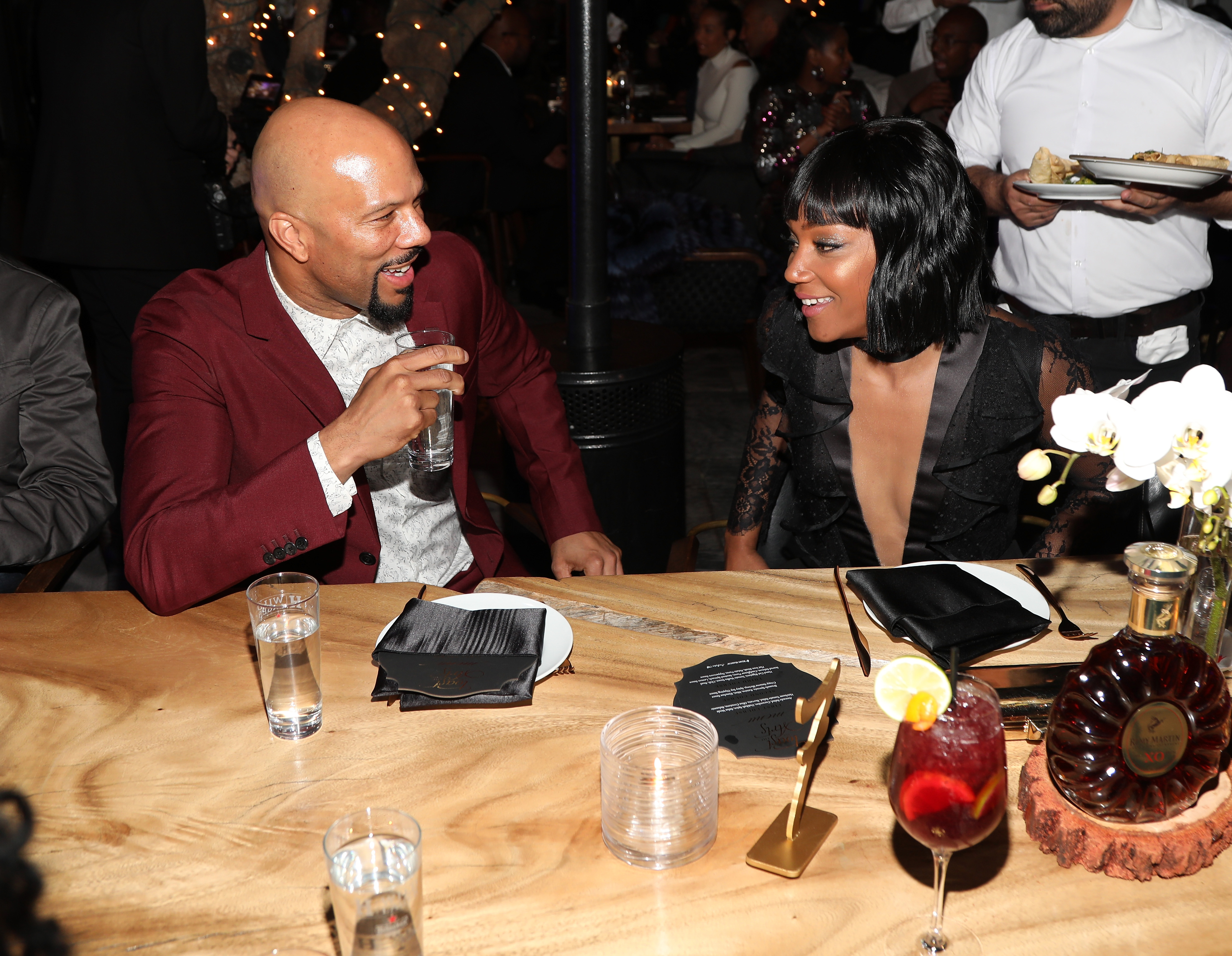 "It's not hard dating a comedian," he said, "but I don't try to keep up with her jokes. Even though I throw mine in but she's, like, on another level."
Common continued, explaining that being in a relationship with Haddish gives him the courage to try his own punchlines, saying, "But, it does encourage me because sometimes she'll say some jokes that are not as funny, [and] she's courageous enough to do it, so it lets me feel more inspired to just say some stuff that doesn't work."
Common confessed that he won't laugh at Tiffany Haddish's jokes if they are not funny
Common revealed that Haddish tests her new comedic material on him. With that in mind, Clarkson asked the entertainer about his level of honesty when giving feedback. "Are you really honest with her, or are you like, 'No, you look great in that dress?'"
Without missing a beat, Common answered, "Oh no. I'm honest. I say it, like, truthfully. I gotta be truthful with her and caring. I'm caring, but I'm honest. And I'm like, I'm not going to let her go out if I think something is not fresh [and] not say anything. And if a joke is not really funny, I'm not going to fake laugh. I'm not that type."
As a critically acclaimed writer and rapper, Common has honed his ability to give creative advice. He told Clarkson, "People used to come to me with demo tapes, playing their music. And I was like, I gotta tell this person the truth. At first, I used to say, 'Yeah, it's good. It's great.' But now I'm like, I want to tell them something that can really be helpful to them. So, I gotta tell them the truth."
Clarkson admitted that as a coach on The Voice, she could relate to Common's point of view. "I just try and focus on the positive sides of them, and like, the personality of it or whatever. But it's really hard sometimes because you don't want to break their spirit."
Common added, "I think there's a way for us to tell them they have to work at this or work at that if we see it."
Follow Erika Delgado on Twitter.