'Community': Chevy Chase Called Joe Russo a 'Napoleonic Pr*ck' During a 'Meltdown' on Set
While talking about his experience on the set of 'Community,' showrunner Joe Russo revealed how Chevy Chase insulted him during a behind-the-scenes meltdown.
Joe and Anthony Russo were directors on the NBC sitcom Community long before they made films for the Marvel Cinematic Universe. And just like other members of the cast and crew, they have their own Chevy Chase stories to tell. In a recent chat with Joel McHale and Ken Jeong, Russo recalled a moment when Chase called him a "Napoleonic pr*ck" during a "meltdown" on set.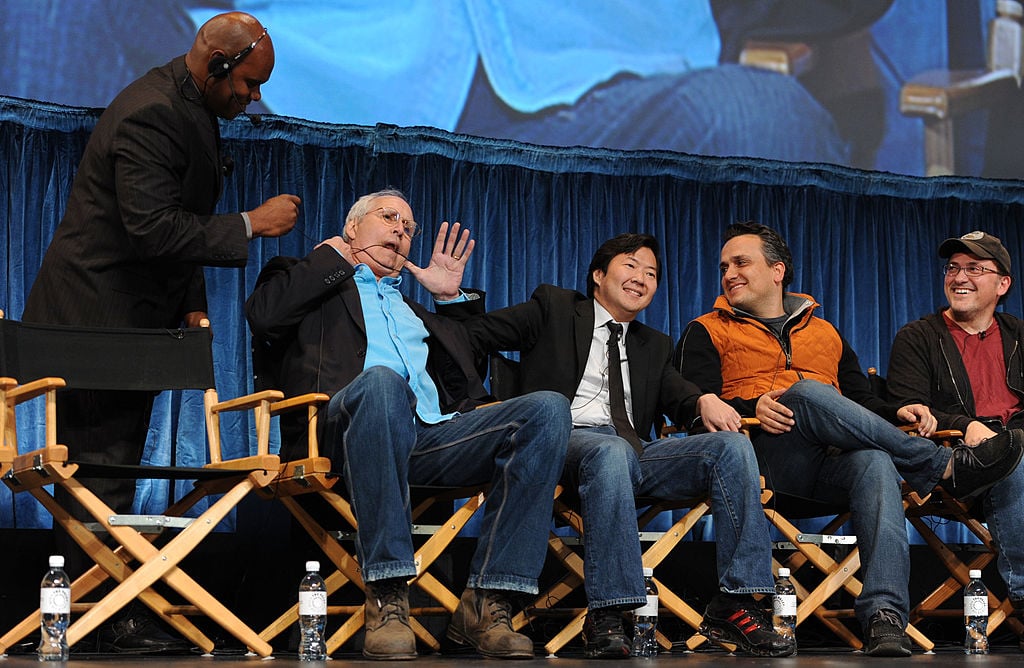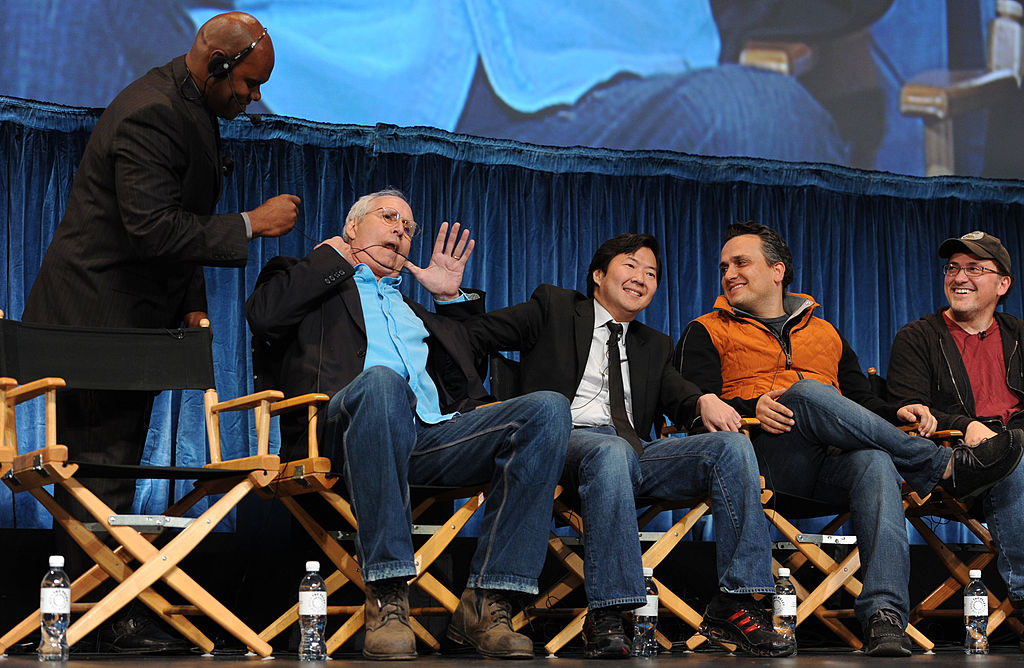 Chevy Chase left 'Community' amidst behind-the-scenes tensions
Before joining the cast of Community in 2009, Chase was already a comedy legend. He's attributed with bringing Saturday Night Live into the spotlight. And in his 50-year career, the actor has appeared in a number of hit comedies, including The Three Amigos, National Lampoon's Vacation, and Caddyshack. 
But in recent years, Chase has become more known for his work on Community. In the series, he plays Pierce Hawthorne, a bigot millionaire who befriends his community college study group. But Chase famously walked away from the show in the middle of Season 3, only to return for a handful of episodes in Season 4. 
Showrunner Dan Harmon later revealed that Chase would often get confrontational on set because he was unhappy with the writing. And he suggested that Chase ultimately left because of the show's grueling schedule.  
Joe Russo talks about his time on 'Communtiy'
When talking to Joel McHale and Ken Jeong on their Darkest Timeline Podcast, Joe Russo reminisced about the fun times he had on the set of Community. Russo laughed as the two actors joked about the times when he would be eating or checking sports stats and would forget to call "cut" on a scene. 
While recalling funny moments from the show, McHale suggested that Russo watch the Community cast Zoom call from their previous week's podcast. In the episode, Jeong and McHale reunite with their old castmates —  Yvette Nicole Brown, Alison Brie, Donald Glover, Jim Rash, Gillian Jacobs, and Danny Pudi — and show creator Dan Harmon. 
When Russo questioned Chase's absence from the reunion, Jeong and McHale joked that he was in the background, when he really wasn't.  Russo then recalled how Chase confronted him while shooting one of the show's early episodes. 
"I think it was in Episode 3, he conferred to me as a 'Napoleonic pr*ck,'" Russo reminded McHale and Jeong. "I don't know if you remember that. Remember that meltdown?"
Both actors laughed as they recalled the moment, as well as the director's relaxed, nonchalant response to Chase. "I remember you just kind of staring at him as he's yelling at you," McHale told Russo. "And you're like, 'OK.' You're like, "Alright, great.'"
McHale suggested that Chase's insult didn't make sense, because by referring to Russo as "Napoleonic," he was technically calling him a great leader. But Russo quickly enlightened McHale on Chase's brilliant, albeit insulting, sense of humor.
"No, in other words, a 'short d*ck' is what he said," Russo explained. "He just needed the dimestore word in there."
The director didn't mention much else about the confrontation with Chase. But as the show continues to grow in popularity, fans may continue to hear more behind-the-scenes stories.  Community is currently streaming on Netflix.