'Community': Chevy Chase's Racism Was Directed at Donald Glover While Filming NBC Series
Donald Glover was on the receiving end of racism from a co-star while on the set of 'Community.'
Despite not being on TV since its sixth season on Yahoo, the cult favorite series Community is back in the news, with the announcement the cast will reunite for a table read. However, the new attention also brought some of the unpleasant parts of the show to light too. 
Many of the stories about Chevy Chase on the show are not pleasant, with the comedy legend's reputation for being difficult. Co-star Donald Glover has been frank about his time with Chase. 
What did Donald Glover and Chevy Chase do on 'Community?'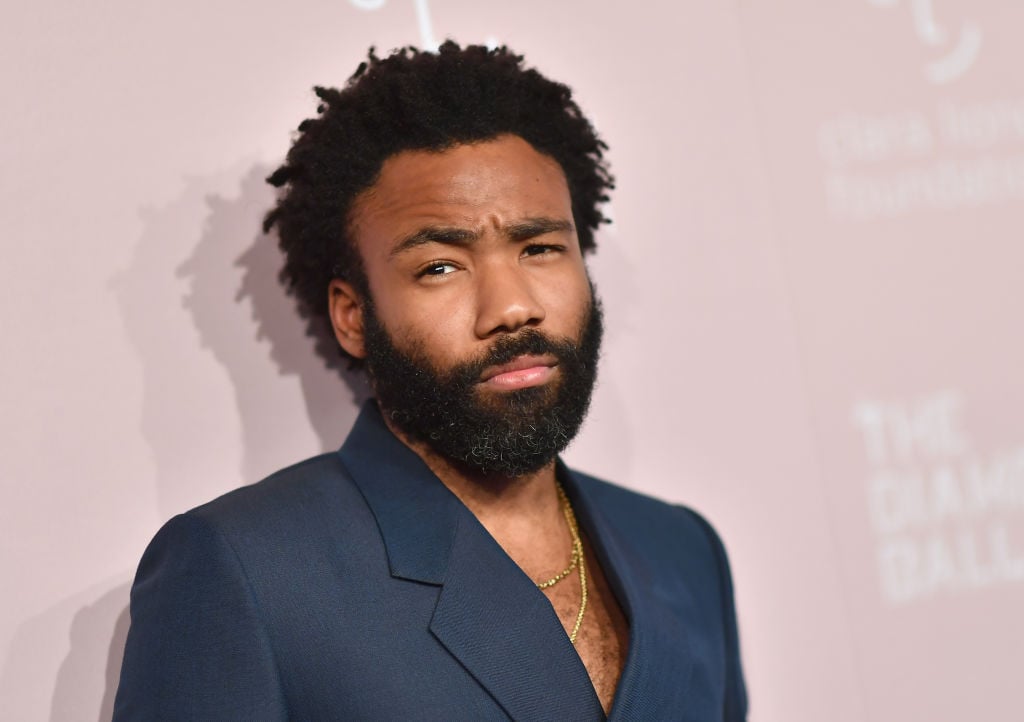 Community began its run on NBC in 2009, with its executive producers including Joe and Anthony Russo, who would gain prominence later as the director of Marvel movies including Avengers: Endgame. The show revolved around life at a community college and became known for its pop culture references and its meta-humor. It also starred Gillian Jacobs, Alison Brie, and Ken Jeong. 
Glover played Troy Barnes, a former high school star quarterback who separated both shoulders doing a keg flip, which he actually did on purpose to escape the pressures of being a star athlete. Chase played Pierce Hawthorne, a millionaire who enrolls at the community college basically just because he could. 
While the show enjoyed critical acclaim and a devoted following, that didn't translate into big enough ratings for the show to last as long as its fans wanted. It was canceled by NBC after five seasons, and the sixth season went digital-only on Yahoo. Behind the scenes, however, there was sometimes more drama than comedy. 
How has Chevy Chase addressed accusations of difficult behavior?
According to Screen Rant, Chase had seen the show as a late-career revival, but he became unhappy with Community. The site wrote: "Most notably, he was annoyed by the direction his character took as the show wore on. Pierce Hawthorne was always politically incorrect, but became more outright racist several seasons in."
This racism reportedly spilled into real life. Glover said in a The New Yorker interview that Chase would make remarks like "people think you're funnier because you're black."
Creator Dan Harmon said this was Chase's jealousy manifesting itself: "Chevy was the first to realize how immensely gifted Donald was, and the way he expressed his jealousy was to try to throw Donald off. I remember apologizing to Donald after a particularly rough night of Chevy's non-P.C. verbiage, and Donald said, 'I don't even worry about it.' "
In a candid interview with The Washington Post, Chase said: "I've already done what I've done. I can't change anything. And I'm old. I don't have to worry about what I did anymore. I know who I am. People know who I am who know me. And I'm proud to be who I am. Because I care about people, I care about feelings. I care about warmth, love. It's everything."                                             
Will 'Community' ever get its movie?
Community's mantra, while the show was going ongoing, was "six seasons and a movie." For a while it looked like the sixth season might not happen until Yahoo picked it up. And as of right now, the movie is still a maybe, although the cast and crew are game. 
"It'd certainly be schedule-depending for us," Russo told Collider. "But I believe there will be a 'Community' movie, especially now that it's doing so well on streaming. Someone like Netflix could step up and make that movie." 
In other words, hint hint, nudge nudge. The suggestion is not misplaced, given that Netflix has been known to fund properties when other outlets would not, such as Martin Scorsese's The Irishman. Not to mention Alison Brie has ties to Netflix thanks to the wrestling series GLOW. Who said the movie had to be theatrical?