'Community': Why Gillian Jacobs Was 'So Intimidated' Despite the 'Supportive' Cast
When actor Gillian Jacobs began starring in Community, she didn't have the experience that many of her co-stars did. Luckily, everyone was there to help her out. Read on to learn how they supported her (and one another) during the making of the hit series.
Gillian Jacobs became famous for 'Community'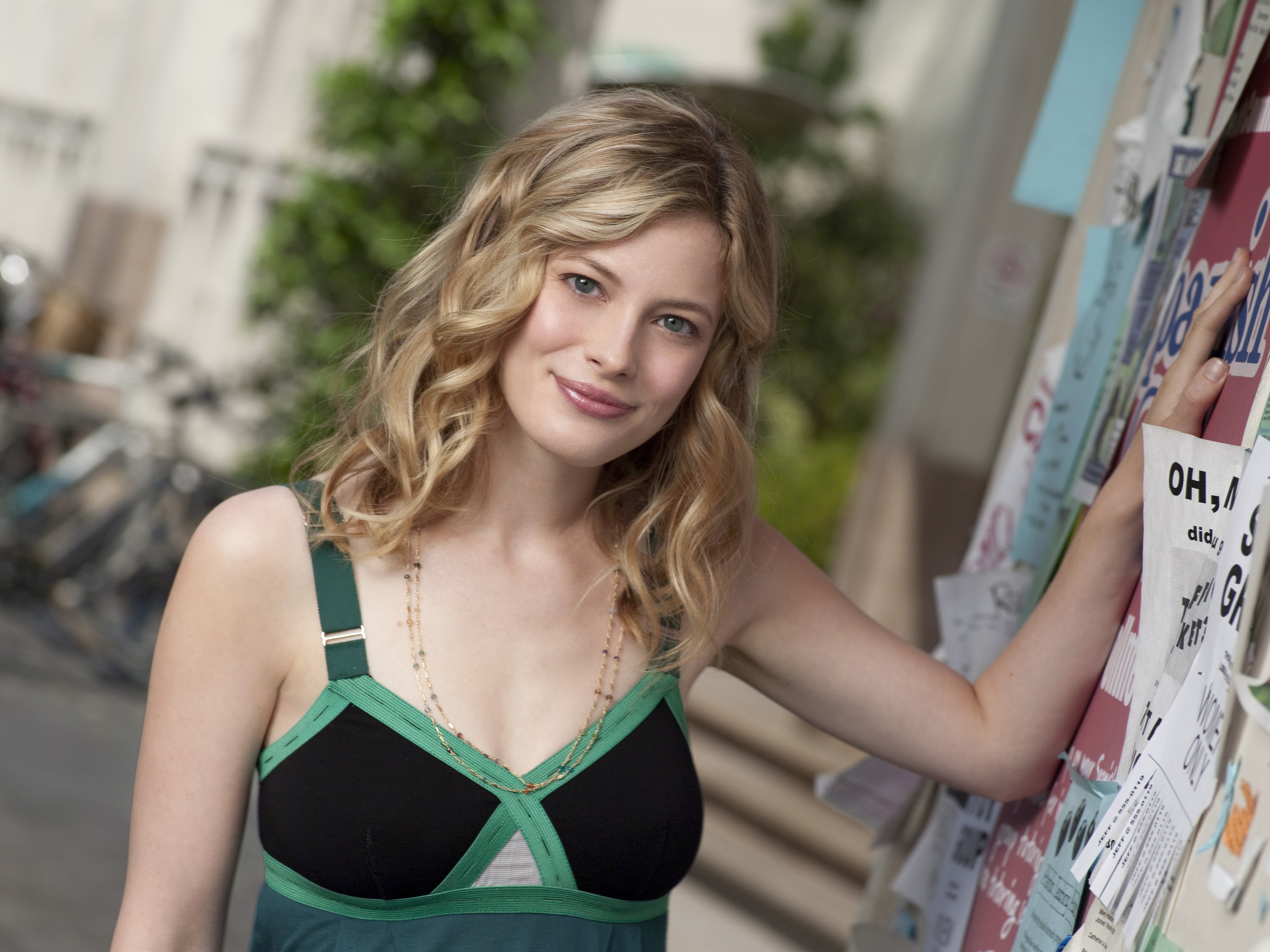 Jacobs' big break came when she landed the role of Britta Perry in the NBC sitcom Community. Britta, an original member of the Greendale Community College study group, decides to attend college after years of dubious social activism. Jacobs remained a member of the cast the show's six seasons.
Since the series ended, Jacobs has had one other significant TV role as Mickey in the Netflix comedy series Love. She has also made appearances in shows such as Girls and films like Don't Think Twice and Life of the Party. 
She says it was 'one of the most supportive casts'
Though it's been years since Community went off the air, Jacobs has nothing but good things to say about the experience, calling it "one of the most supportive casts I've ever been a part of" on The Off Camera Show. "We really just were delighted by each other. And we all found each other funny."
She continued, saying that while she would "feel very vulnerable" at times, it was a great environment to "take wild swings." "Somebody would do something, and everybody would be like, 'That was amazing!'"
Why it was 'incredibly scary' to work on the show
Jacobs explains that it was "incredibly scary" for her at first, because co-stars like Joel McHale and Danny Pudi came from the improv world, while she studied at Julliard. "I didn't know how to sell a joke, I didn't know how to do a physical bit. I didn't really know a lot of the technical things sometimes that really make comedy work," she said.
Jacobs continued. "And so I would just get so intimidated every time I would get a script. That first season especially… [if] they had given me something to do and I was like, 'I don't know how to do this.'" But fortunately, she had good teachers in her castmates.
The 'Community' co-stars who Jacobs learned from
"I learned so much from my castmates," Jacobs continued. "I would just steal from them. I would see how Donald Glover sold a line. Or I would see what Jim Rash would do with something that they give him. You just watch not only how to sell great writing — which was what we had on that show — but also how to bring more to it. And so I miss them every day."
"By the end of the show, we were sort of speaking in our own language of inside jokes," said Jacobs. "We would quote the show to each other, and we would have our own favorite alt lines that didn't make it into the final cut that we would repeat incessantly."