'Community': How Old Was Danny Pudi When He Starred as Abed Nadir?
The friend group on Community had a wide range of personalities, and they were all various different ages. The hit TV show had the older friends like Pierce Hawthorne (Chevy Chase) and Shirley Bennett (Yvette Nicole Brown), but they also had the younger friends like Troy Barnes (Donald Glover), Annie Edison (Alison Brie), and Abed Nadir (Danny Pudi).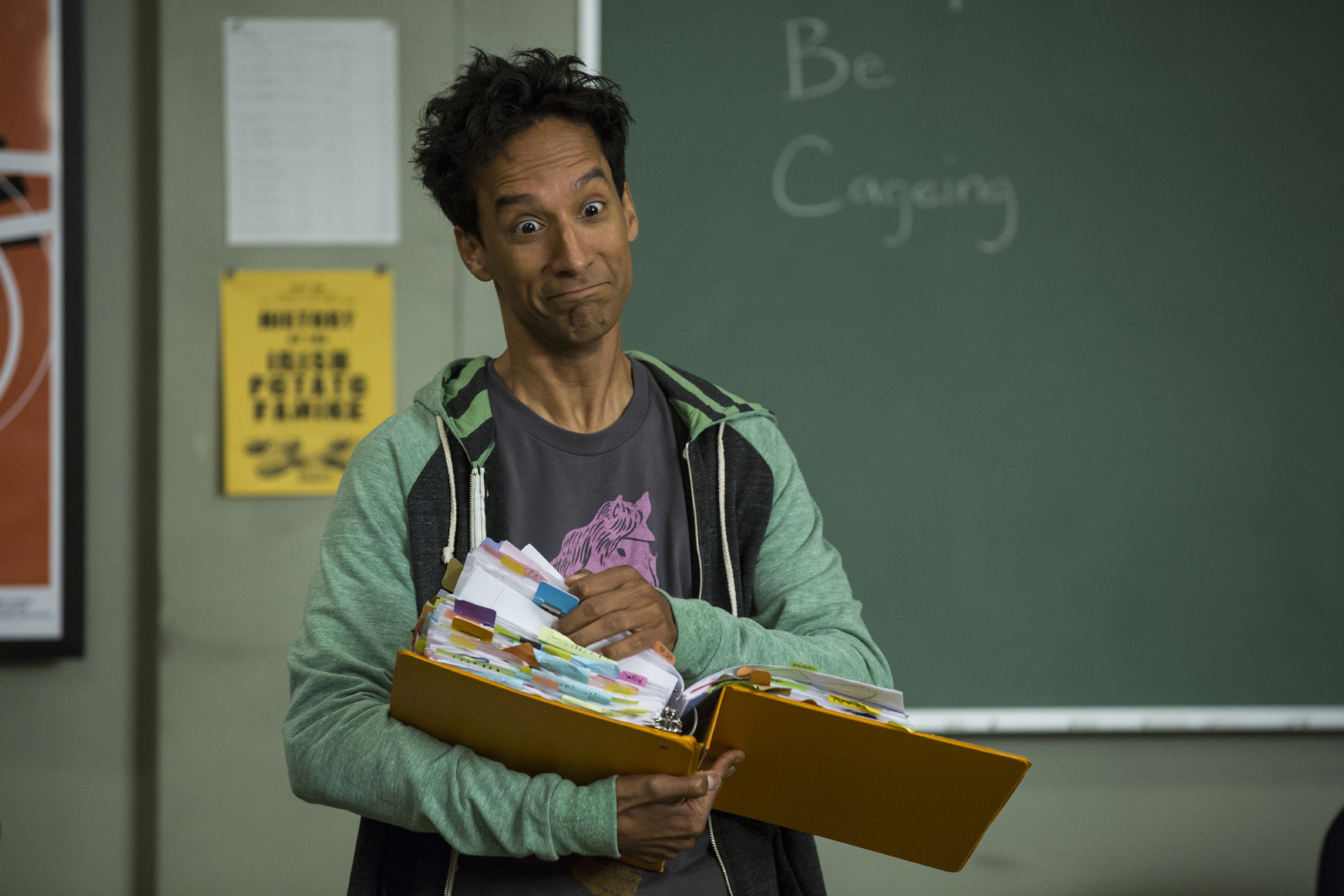 While Abed appeared to be close to the typical age of a college student on the show, his age was never actually revealed. So, how old was Pudi when he played Abed? Was he actually close to the age of a college student, or was he older? Here's a look at Pudi's time on Community, his career, and how old he really was when he played Abed.
Danny Pudi starred on 'Community' for six seasons
Community had a cast of different types of characters within the main friend group. There was Jeff Winger (Joel McHale), the former lawyer; Britta Perry (Gillian Jacobs), the activist; Annie, who was known for being a perfectionist; Shirley, the cook and mother; Troy, the former high school jock; Pierce, who was the oldest member of the group and almost always had something offensive to say, and Abed who was a huge lover of movies.
Fans fell in love with Abed for his imagination and ability to compare almost every life situation to television. Pudi ultimately played Abed for all six seasons of Community, which aired from 2009 to 2015. He also played Abed in the table read that the cast reunited for in 2020.
RELATED: Why Chevy Chase Isn't in the 'Community' Reunion
Additionally, there is a chance that Pudi could return to his character, Abed, in the future. While appearing on The Tonight Show Starring Jimmy Fallon, McHale discussed the possibility of the long-awaited Community movie.
"There's a good chance I think because on the [reunion] everyone got asked," McHale said. "Donald said he would do it, and he's the busiest man in show business. … If Dan [Harmon] writes it, it sounds like people will make themselves available."
He has starred on other TV shows over the years
According to IMDb, before he starred on Community, Pudi made appearances on several TV shows, including, The West Wing, ER, and Gilmore Girls.
RELATED: 'Community': Why Donald Glover Decided to Leave the Show
Since his time as Abed, Pudi has appeared on Hot in Cleveland, Royal Pains, Captain America: The Winter Soldier, Powerless with Vanessa Hudgens, and the movie Babysplitters.
He has also been known for starring as Huey Duck on Disney's DuckTales.
How old was Danny Pudi when he played Abed?
While Abed appeared to be close to the age of a college student on Community, Pudi wan't really that close in age to one.
According to IMDb, Pudi was born on March 10, 1979. The first episode of Community aired in September 2009, which would have made Pudi 30 years old. Additionally, the final episode ultimately aired in June 2015, making Pudi 36 years old at that time.
RELATED: Is the 'Community' Cast Friends in Real Life?
So, how does that compare to his other co-stars?
McHale turned 38 while the first season of Community was airing, Gillian Jacobs and Alison Brie both turned 27 during that time, Donald Glover turned 26, Yvette Nicole Brown was 38 years old, and Chevy Chase turned 66, per their IMDb profiles.
Abed Nadir was maybe supposed to be close to a college-aged student on Community, but Pudi and his fellow co-stars weren't really quite that young.
Follow David Wysong on Twitter.