'Community': Joel McHale Calls Ken Jeong His 'Rock' Through All the Show's Controversies
'Community' stars Joel McHale and Ken Jeong discuss their lasting friendship.
Over its six seasons, Community was plagued with behind-the-scenes feuds, cast meltdowns, and revolving showrunners. But through it all, most of the cast managed to maintain their close friendships. In a recent chat, Joel McHale and Ken Jeong talked about their time on the show. And McHale revealed that Jeong was his rock during the show's lowest times.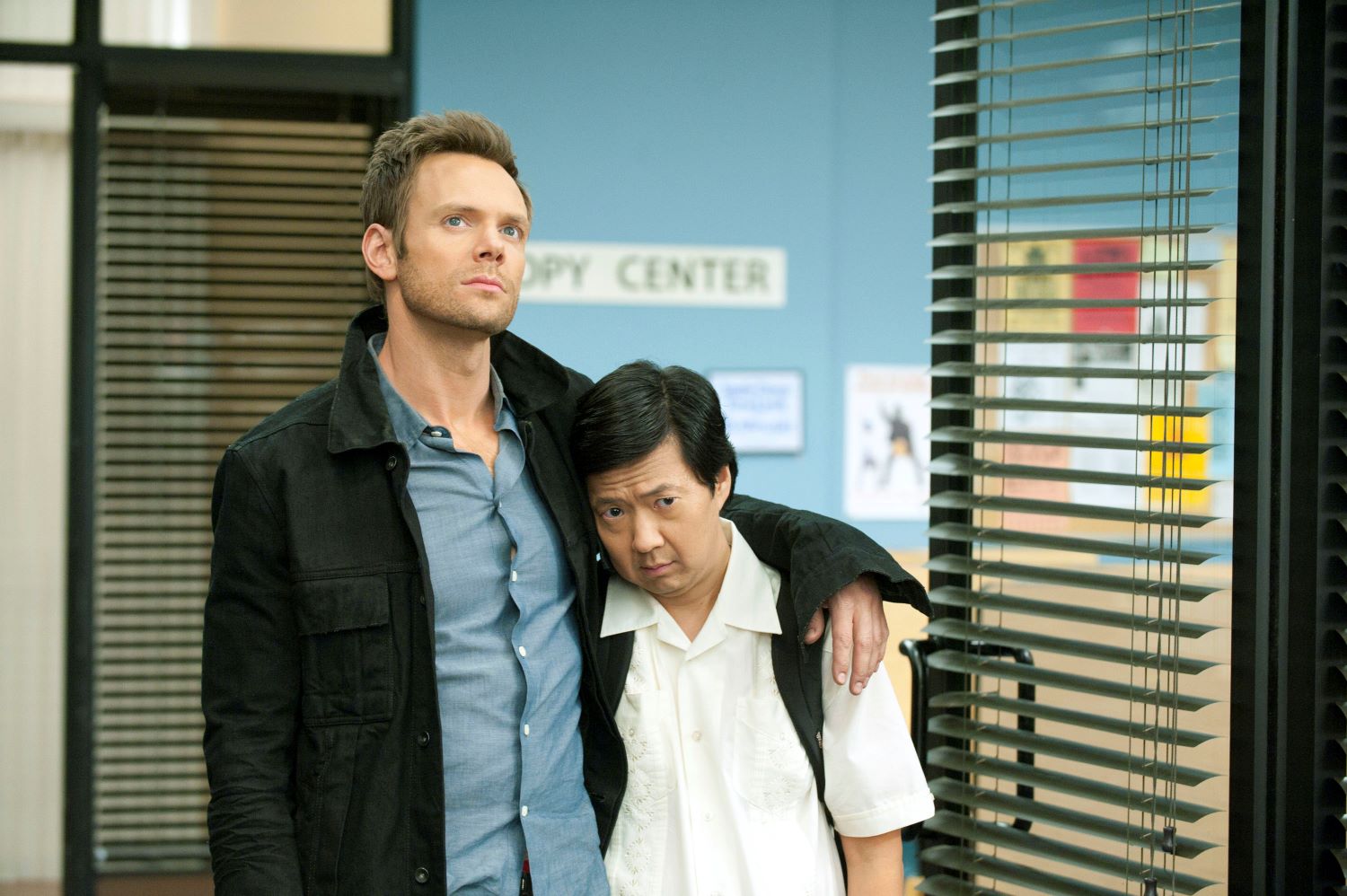 'Community' faced a host of issues over its six-season run
Community premiered in 2009 and ran until 2015. The show, which Dan Harmon created, featured an ensemble cast — including Donald Glover, Chevy Chase, Yvette Nicole Brown, Danny Pudi, Gillian Jacobs, Jim Rash, McHale, and Jeong. 
By the third season, Chase and Harmon started butting heads. And following one of their disputes, the showrunner was replaced by Moses Port and David Guarascio. But in Season 5, Harmon was hired back to lead the series. 
While Harmon was away, Chase continued to feud with his castmates and producers. He complained about the grueling work schedule and eventually left the sitcom after season 4. 
Glover, who played the fan-favorite, Troy Barnes, surprised fans when he announced he was also leaving the show. His last appearance was in season 5's fifth episode, "Geothermal Escapism."
And throughout all the behind-the-scenes drama, Community found itself on the brink of cancellation multiple times. While it had a loyal fan following, the ratings were not consistently high. 
NBC ultimately canceled the series after season 5.  However, with a huge push from fans to get #SixSeasonsAndAMovie, Yahoo! Screen picked it up for its sixth and final season. 
Joel McHale says Ken Jeong was his rock through all the drama
In a recent chat with Variety, McHale and Jeong talked about their friendship and time working together on Community. Mchale revealed that the two have gotten closer over the years.  And after praising Jeong's dedicated work ethic, McHale noted that the actor was consistently there for him through the show's ups and downs. 
"Ken is one of the easiest people to talk to," McHale said. "And that was so valuable on set. You know, Community was fraught with all sorts of controversy, and Ken was one of the rocks."
Jeong also had great things to say about his friend. And he suggested McHale was the one who kept the show afloat for so long. 
"I have to say this for Joel," started Jeong. "Like during Community, I think one of the reasons we were around for a long time in addition to Dan Harmon, of course, was I thought Joel was a great leader on set." 
The 'Community' stars have their own podcast
In 2020, McHale and Jeong started their Darkest Timeline Podcast — the title being a reference to Community's season 3 episode, "Remedial Chaos Theory." On the podcast, which is also available on Youtube, they hosted a Community reunion and interviewed the show's cast and showrunners. 
When talking to Variety, the actors revealed how doing the podcast has helped them get through quarantine. And they acknowledged how vital their friendship and support have been.
McHale and Jeong also work together on The Masked Singer. And for New Year's Eve, the duo hosted FOX's New Year's Eve Toast and Roast.