'Community' Movie Is '100 Percent' Happening, Says Series Star
The time of reboots and remakes is upon us. With so many fandoms itching for more of their TV favorites and so many platforms desperate to compete against one another for dedicated viewers, turning to old standbys seems like a win-win.
Of course, not every reboot has been a success, and it can be difficult to pull off from a technical standpoint — especially if not all the original cast is available. Through creativity and ingenuity, though, some very meaningful reboots have delighted fans and brought their respective platforms the buzz they were hoping to produce. 
Now lots of fans are waiting with bated breath to see if their favorite will get the reboot treatment, and this includes fans of Community. The sitcom went off the air in 2015 amid chaos on the set, but fans are definitely not ready to say goodbye — and they may not have to. 
'Community' premiered in 2009
The NBC sitcom premiered in 2009 and spent its first five seasons on the network before wrapping up its sixth and final season on Yahoo! Screen in 2015.
The premise of the series is that Jeff Winger (played by Joel McHale) has been disbarred from the legal profession when it's discovered he lied about his college credentials. Now he has to attend community college to earn an actual degree and try to get his life back on track.
Along the way, he meets an ensemble cast of hilarious characters who make his time at the college anything but boring.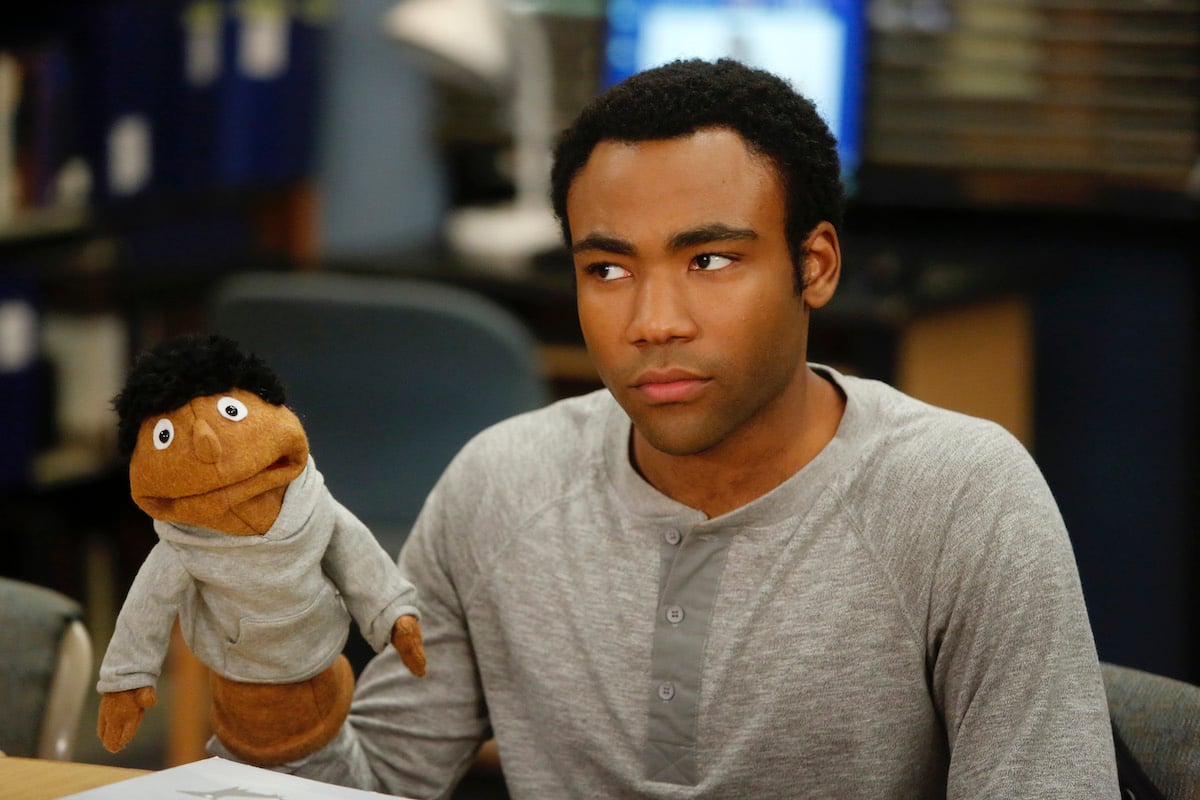 The series was immensely popular and enjoys an 8.5 rating on IMDb as well as plenty of accolades from both fans and critics. It received multiple Primetime Emmy nominations (and one win) as well as earning nominations from several other awards organizations.
In particular, Donald Glover's performance as Troy Barnes has been praised as an early showcase of the entertainer's talents. Other notable cast members include Gillian Jacobs, Danny Pudi, Alison Brie, Ken Jeong, and Yvette Nicole Brown. 
The set of 'Community' was plagued with drama
While fans were delighted by the light-hearted comedy, things were much darker behind the scenes.
The show's creator, Don Harmon, was a source of much of the drama. He was struggling with alcoholism, and his addiction led to erratic behavior that impacted the entire flow of the show. He would fall asleep on set and angrily berate network executives, creating a toxic environment. 
Another big source of trouble was Chevy Chase. Chase, hoping to revitalize his career and tap back into a fan base that had long loved his comedy, took the role of Pierce Hawthorne.
Chase apparently did not get along with some of his fellow cast members and even spewed racial slurs on the set. He butted heads with creators about his character's direction and struggled with the long hours required for the show. 
Rumors of a 'Community' reboot have been swirling
Despite the struggles the show had, it still enjoys a very dedicated fan base, and several of the cast members have expressed their willingness to participate in a reboot. The show itself made the phrase "six seasons and a movie" popular way back in its second season, and that seems like the blueprint the reboot would follow.
Yvette Nicole Brown (who played Shirley Bennett), had this to say about the timing of the potential film: "I've always joked and said that if we were going to do it, now would have been the time because everybody's free. If you're trying to get Donald Glover, you better get him during the pandemic." She followed up her joke with some assurances for fans: "100% we're going to do it." 
Appearing virtually on The Tonight Show Starring Jimmy Fallon to talk about his appearance on the show's charity reunion, McHale spoke fondly of getting back together with friends and definitely left the door to a reboot film open.
"If Dan writes it, it sounds like people will make themselves available," McHale explained.