'Community' Star Danny Pudi Remembers the Moment He Realized Donald Glover Would Leave the Show
'Community' star Danny Pudi remembers the moment when he realized Donald Glover was destined for bigger things and might be leaving the show.
As Troy Barnes and Abed Nadir, Community stars Donald Glover and Danny Pudi shared incomparable comedic chemistry. The two were good friends, off-screen too. And Pudi remembers the exact moment he realized Glover was ready to move on from the show.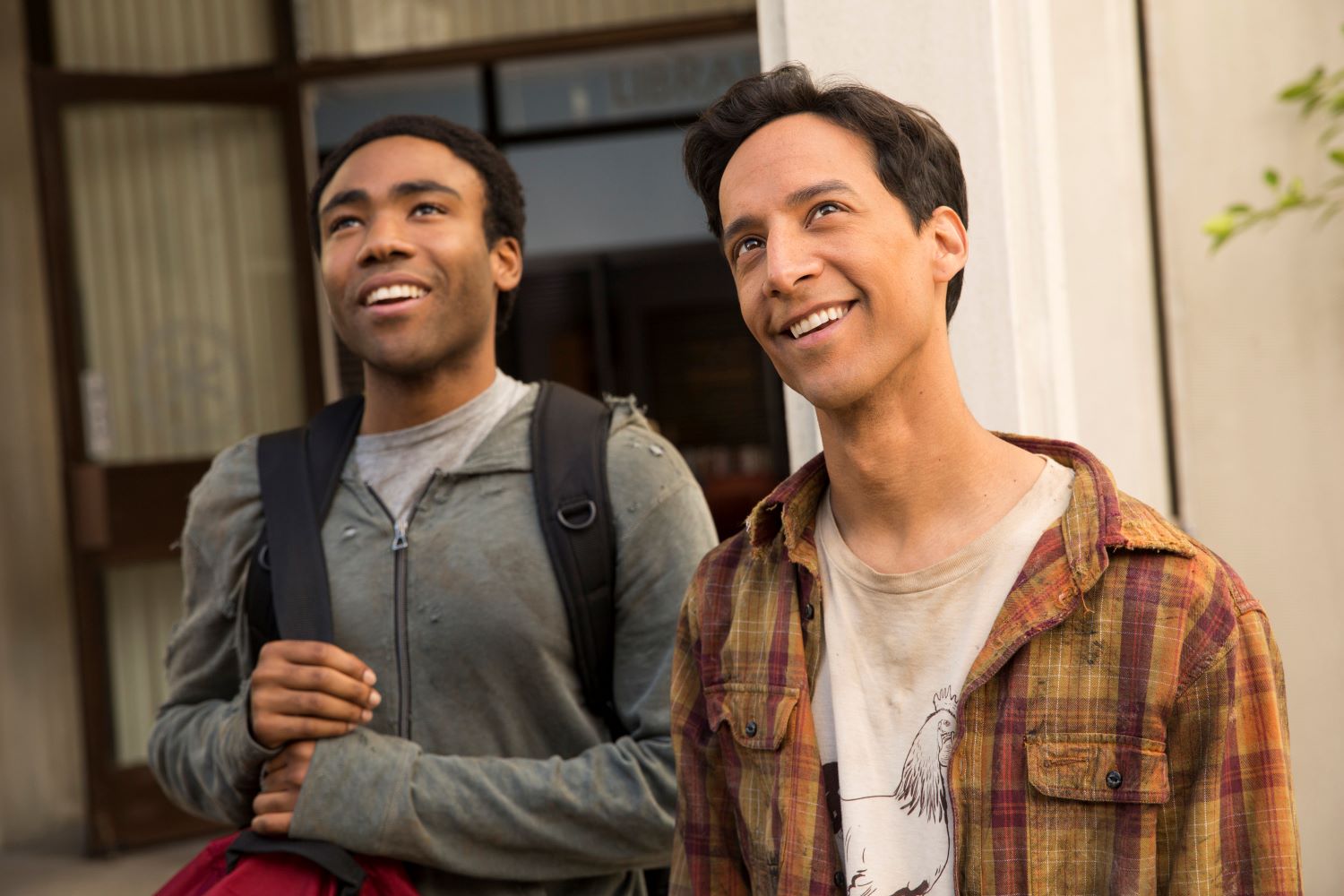 Donald Glover and Danny Pudi created some of the funniest 'Community' moments 
From their rap songs to their ridiculously innocent banter, Pudi and Glover created some of the most memorable moments on Community. Their Spanish "La Biblioteca" rap and "Troy and Abed In The Morning" bits are still considered some of the show's funniest scenes.
Troy and Abed were best friends, but Pudi and Glover were also pretty close behind-the-scenes. In a 2010 interview with Popsugar, Glover revealed that the two hung out quite often.
"Well, we're close," the actor said. "I mean, Danny has a wife so it'd be weird if I was hanging out at their house all the time or something like that. It's not a What About Bob situation. But we are good friends. We're very good friends. We hang out a lot and we chill."
Glover left 'Community' during season 5
Troy was a main character during the first four seasons of Community. So, when Glover left during season 5, fans were shocked and disappointed.  In a 2013 interview with Vibe, the actor/rapper explained that his departure from the show had to do with personal growth. 
"I asked to leave 'cause my heart really wasn't in it," Glover said. "I feel like if I stayed there, I'd be doing my life a disservice. Community is, I think, one of the best shows on television, but it's not mine — I just want to make dope s**t from now on, on my own terms."
After leaving the sitcom, Glover released Grammy Award-winning music as Childish Gambino. And he went on to create, direct, and star in his Primetime Emmy and Golden Globe Award-winning series, Atlanta.  Glover also appeared in blockbuster films like Solo: A Star Wars Story, The Lion King, and Spider-Man: Homecoming.
Danny Pudi recalls the moment he knew Donald Glover was ready to move on
In a 2020 interview with EW, Pudi talked about listening to Glover's rap music while working on Community. He said that as soon as he heard the song "Heartbreak," he knew Glover was ready to leave the show. 
"I remember vividly when Donald played me some music in his car — this was probably season 3 at some point — that he was working on, and it wasn't like one of your friends playing you a mixtape and you being like, 'Oh, that's pretty good,'" Pudi recalled. "And I was like, 'Oh, this is like real good, Donald.' And immediately, I was like, 'Oh, you're gone.' But for all of us, I think we were just supportive of each other, being just grateful that we had a chance to make it that far."
Pudi also said that he was glad the show gave Glover and his character a send-off both the cast and fans would be happy with. "It was kind of nice to be able to grieve in a show where you're grieving about your real-life friend saying goodbye," he added. "To be able to do that — really have a two-part send-off for Donald — was great because we got a chance to go on an adventure, get out of Greendale's normal classroom settings, but also have moments where we were actually truly saying goodbye to our friend."