'Community' Star Joel McHale Admits He Cheated His Way Through College Due to His Disability
Celebrity confessions are always an interesting — and often surprising — way for fans to find out a little more about the stars they love. Many stars also seem to relish the chance to shock fans with their own little secrets and quirks.
Whether it's Heidi Klum confessing that she put on some weight during quarantine and couldn't button her jeans or Chrissy Teigen opening up about the "diapers" she came home in after giving birth to daughter Luna, these little glimpses into reality help show stars' human side. 
When Joel McHale appeared on Justin Long's podcast Life is Short, he opened up with some confessions of his own, and some of them draw meaningful connections between himself and his Community character. 
Joel McHale is best known for his work on 'Community'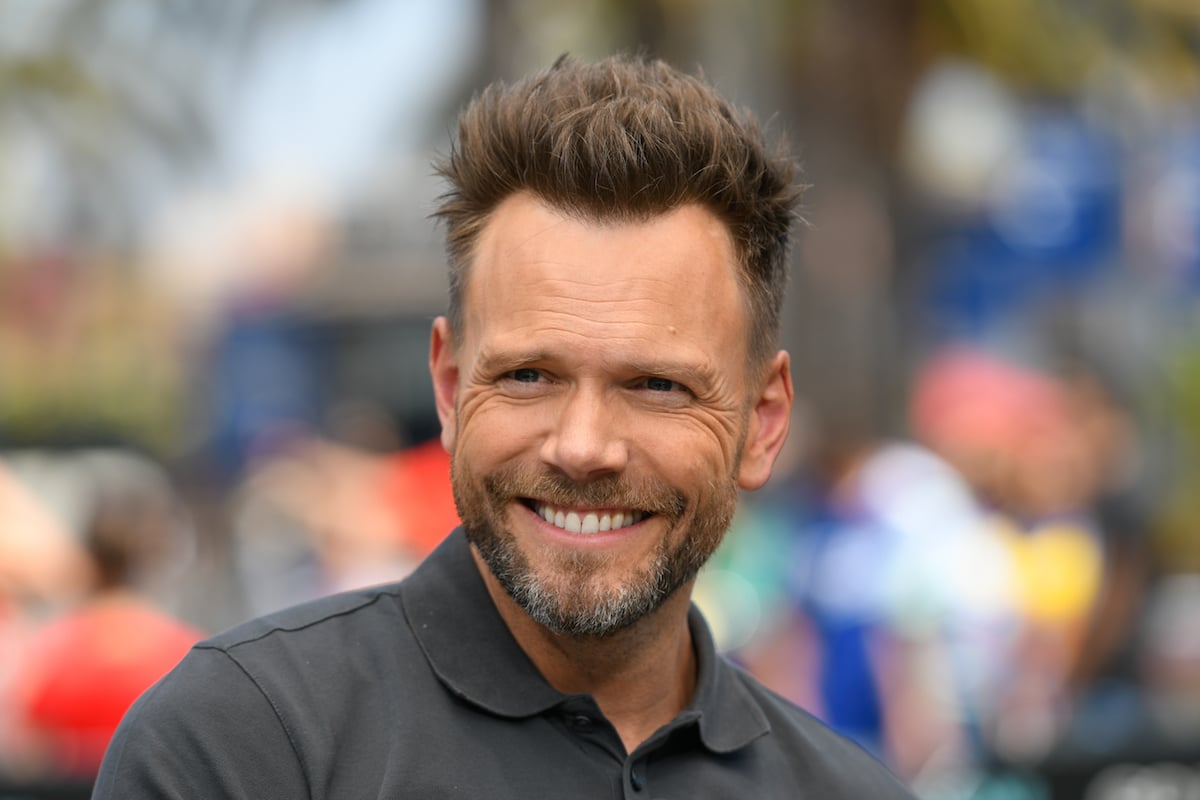 You'll rarely hear McHale's name without a mention of the popular sitcom Community, but the truth is the actor had a long history in the industry before landing the part of Jeff Winger.
McHale got his start with several small guest roles on various TV series including The Huntress, The Fugitive, and Diagnosis Murder. It may be hard to picture the funnyman in these more serious roles, but these types of appearances defined his early career. 
Everything changed for McHale when he was cast in Community in 2009. The much-beloved series still has fans anxiously awaiting a sequel, and they can't wait to see the ensemble cast return.
McHale's time on set definitely had some moments of turmoil. Most notably, McHale and fellow co-star, Chevy Chase, did not get along. Chase notoriously caused tension on the set, and one time it boiled over into a physical altercation between McHale and Chase that sent Chase to the hospital!
Still, most of McHale's experiences with the show were positive, and he has some meaningful friendships with his cast mates. 
Joel McHale played fraudulent lawyer Jeff Winger
The premise of Community is centered around McHale's character Jeff Winger. Jeff "Wingman" Winger was a lawyer who primarily worked as a defense attorney on DUI and juvenile crimes cases. Jeff was enjoying a successful career, but that was before his secret was revealed by a colleague: he had faked his academic credentials and had never actually obtained a legitimate degree.
Facing professional and financial ruin if he didn't set things right, Jeff enrolled in Greendale Community College to get the degree he had previously pretended to have. While there, he meets a quirky cast of characters from all walks of life, and this makes up the allure of the show.
The ups, downs, and hilarious schemes keep viewers tuned in, but the chemistry between the actors portraying these characters really made it magical. 
Joel McHale identifies with Jeff Winger
McHale sat down with Justin Long for an interview on Long's podcast, Life is Short. During the discussion, McHale opened up about identifying with Jeff Winger and his fraudulent acts to fake a college degree.
"I would say that part is very similar to me," McHale said about Jeff's cheating scheme. "I cheated all through college because I hated it and I'm super dyslexic, so I couldn't read. So I was just like I'll just cheat."
McHale is not the only actor who has opened up about struggles with dyslexia, and his openness is helping to dispel the stigma around the disorder.
"Now I'm proud of it. Now I embrace it. You eventually do learn how to read. But, boy it would take me four hours to get through 20 minutes of jokes on The Soup when it first started." Long responded that he thought McHale was "joking" when he would say that he couldn't read, but McHale admitted that the struggle, especially on a set full of pressures and onlookers, was serious.