'Community' Star Joel McHale Reveals Donald Glover Is Ready to Make the Long-Awaited Movie
Joel McHale recently treated Community fans with some great news. He revealed that along with the rest of the cast, and series writer Dan Harmon,  Donald Glover is on board to return as Troy Barnes for a Community movie.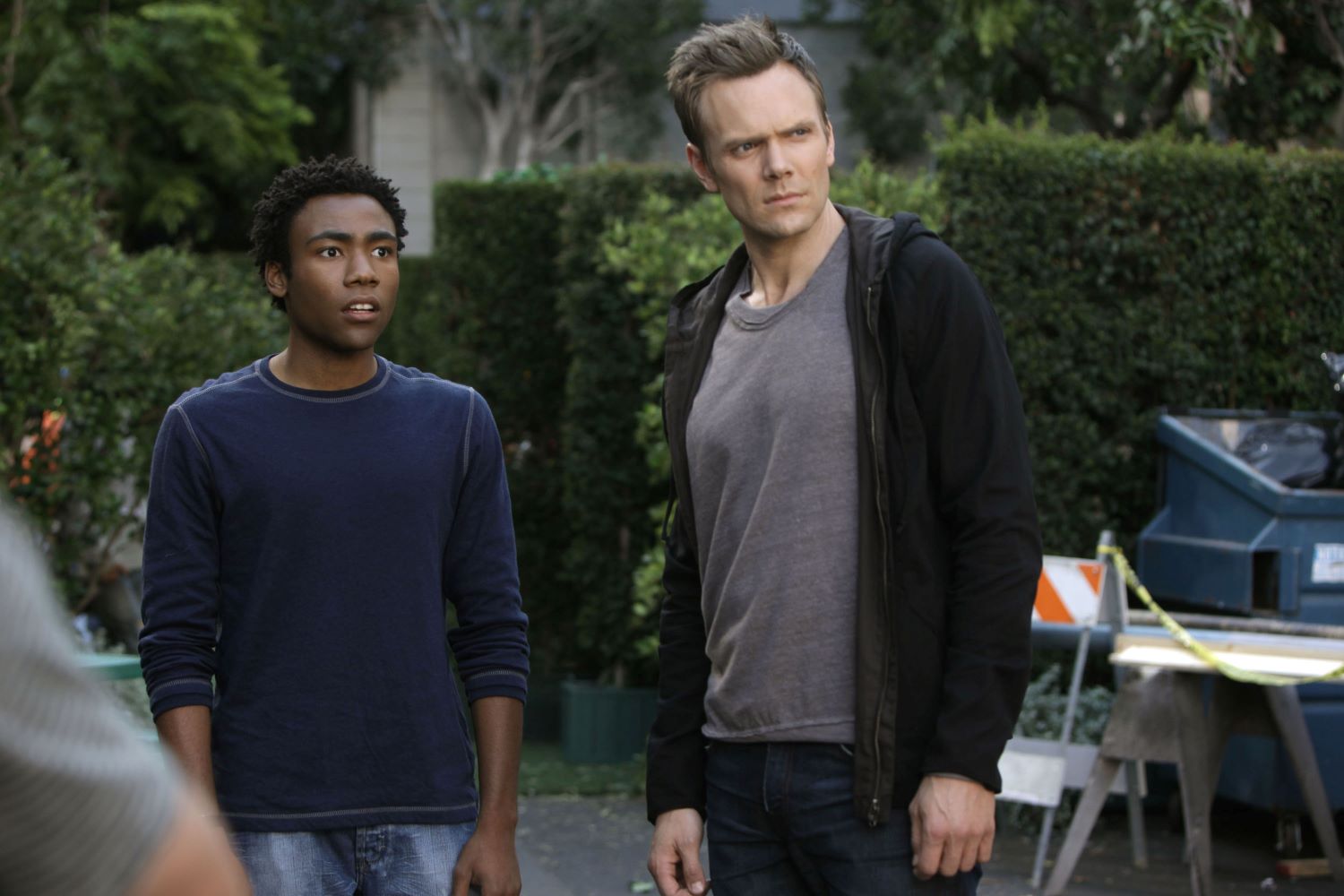 'Community' fans have been waiting for #sixseasonsandamovie
Community aired for six seasons, but the series didn't have the smoothest of runs. After its first two critically acclaimed seasons, the show went on hiatus during its third. Angry fans echoed Abed's (Danny Pudi) call for six seasons and a movie on social media until the series returned for Season 4. 
But when the show came back, creator Dan Harmon was out as showrunner, and Chevy Chase stepped down from his role as Pierce Hawthorne. Harmon returned in Season 5, but by that time, Donald Glover had decided to leave the show. 
Community was canceled by NBC after Season 5. However, Yahoo swooped in to pick it up for its sixth and final season. But ever since the series finale aired in 2015, fans have kept their hopes of a Community movie alive.
Yvette Nicole Brown confirms the cast is ready for a 'Community' movie
In an interview with Pop Culture, Community star Yvette Nicole Brown confirmed the cast is ready to get started on a movie. She noted that this would be a great time because Glover — who has been busy with blockbuster projects like Atlanta, Solo: A Star Wars Story, and his Childish Gambino music — is probably free due to the pandemic.
"I've always joked and said that if we were going to do it, now would have been the time because everybody's free," Brown said. "If you're trying to get Donald Glover, you better get him during the pandemic. But that joke aside, 100% we're going to do it.
"It's always been about scheduling and never desires," she added. "As soon as Dan writes it or one of the other great writers writes it, and we all can find a time on this calendar — where everybody can set aside a month to do it — 100% we would do it."
Joel McHale says Donald Glover is on board
In his recent appearance on The Tonight Show with Jimmy Fallon, Joel McHale revealed that there's a good chance that fans will get the Community movie they've been asking for. And he also noted that Glover agreed to do the film when they reunited for their virtual table read in April. 
"There is a good chance, I think, because on the Zoom, everyone got asked, and Donald said he would do it," McHale told Fallon. "And he's the busiest man in show business. Then Dan's gotta write it — If Dan writes it, it sounds like people will make themselves available."
Hopefully, in between writing for his Emmy Award-winning show, Rick and Morty, Harmon will find some time to work on a Community movie. Meanwhile, knowing the cast, including Glover is on board, fans can keep their hopes for #sixseasonsandamovie alive.