'Community' Star Joel McHale's Physical Altercation With Chevy Chase During the Series Sent the Actor to the Hospital
For an acclaimed comedy with a devoted following, Community has had many stories of unpleasantness swirl around it, and many of those stories revolve around comedy legend Chevy Chase. 
Chase's appearance on the NBC/Yahoo Comedy Community was supposed to be a late-career break for the man who was the first breakout star of Saturday Night Live. Unfortunately, negative stories about Chase arguably began to pull focus from the show itself, which now looks like it might finally get its long-sought-after movie. 
What happened with Chevy Chase and Joel McHale?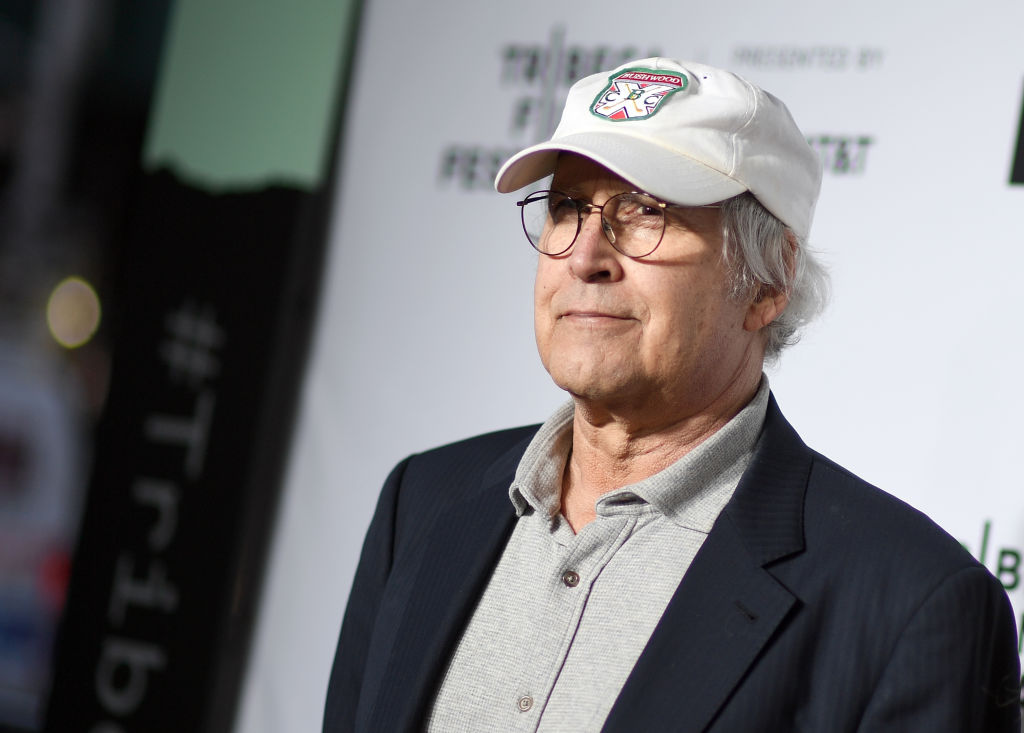 Joel McHale was the lead of the show, playing an attorney who was disbarred after it was revealed that he lied about having a degree. He goes to a community college to obtain a genuine degree and meets a number of memorable fellow students. 
One of those was Chase's millionaire who enrolled out of boredom and to gain a new sense of self. His character, Pierce, often clashed with his fellow students with his brash nature and lack of empathy. After a while, however, it seemed to some people that maybe Chase wasn't acting. 
Screen Rant recently published a list of 15 little known facts about Community, several of which center around Chase. McHale told Howard Stern that he would try to cheer up his usually unhappy co-star, but "when I would try, he would just try to fight me, physically fight me." In once instance, McHale hit Chase so hard that he dislocated Chase's shoulder, necessitating a trip to the hospital.
Chase had other close physical encounters on 'SNL'
That was one instance of manhandling directed at Chase, but there have been other instances of the opposite happening too. Like many SNL veterans, Chase has been invited back to the show to host, but on one such occasion in the 70s, he got into a fistfight with Bill Murray right before airtime. 
Another instance in the 1990s involved a sketch with Chase and cast member Cheri Oteri. Chase allegedly smacked Oteri in the head during rehearsals,  infuriating Will Ferrell, who reported it to producer Michaels. Despite the fact that the show made Chevy Chase, Chase was banned from hosting SNL ever again. 
The Screen Rant piece also documents Chase's conflicts with Donald Glover and showrunner Dan Harmon.  Chase left the show after season 4 as a regular, then only appeared as a guest in season 5. He did not appear on season 6, the season where the show went to Yahoo after being canceled by NBC. 
'Community' reunites and says definitely maybe to a movie
While Community was running, its rallying cry became "Six Seasons and a Movie." The six seasons finally came to fruition, even if the sixth season on Yahoo prompted the Internet company to take a $42 million write-down. Now what about that movie?
The cast, minus Chase, reunited last month for a virtual table read of one of the show's episodes to benefit Covid-19 relief, and the subject of the movie came up. According to Variety Glover all too accurately quipped that "Nobody can make movies now," but at the same time said he would be open to the idea. The show now appears on Netflix, and Alison Brie is a Netflix veteran, having appeared on GLOW. Gillian Jacobs also had a Netflix show, Love. That would seem to improve prospects for a movie. 
Glover's ascendant career with Childish Gambino and other ventures had been thought to be a potential obstacle, but with the cast on board, hope springs stronger than before. Watching it now, I'm like, 'Oh, this show's really punk,'" Glover said. "Really subversive and like kind of punk. We had so much fun and now I'm like, 'I want to watch this show again, like it was brand new.'"