'Community': There Was a Subtle 'The Office' Reference in 1 Episode That Many Fans Missed
Community referenced The Office in this season 6 episode and a lot of fans missed the hilarious moments.
When Yahoo picked up Community after it was canceled, it gave fans one final season to follow the continuing story of their favorites at Greendale Community College. It also provided the opportunity for the show to get in a pretty sweet The Office reference.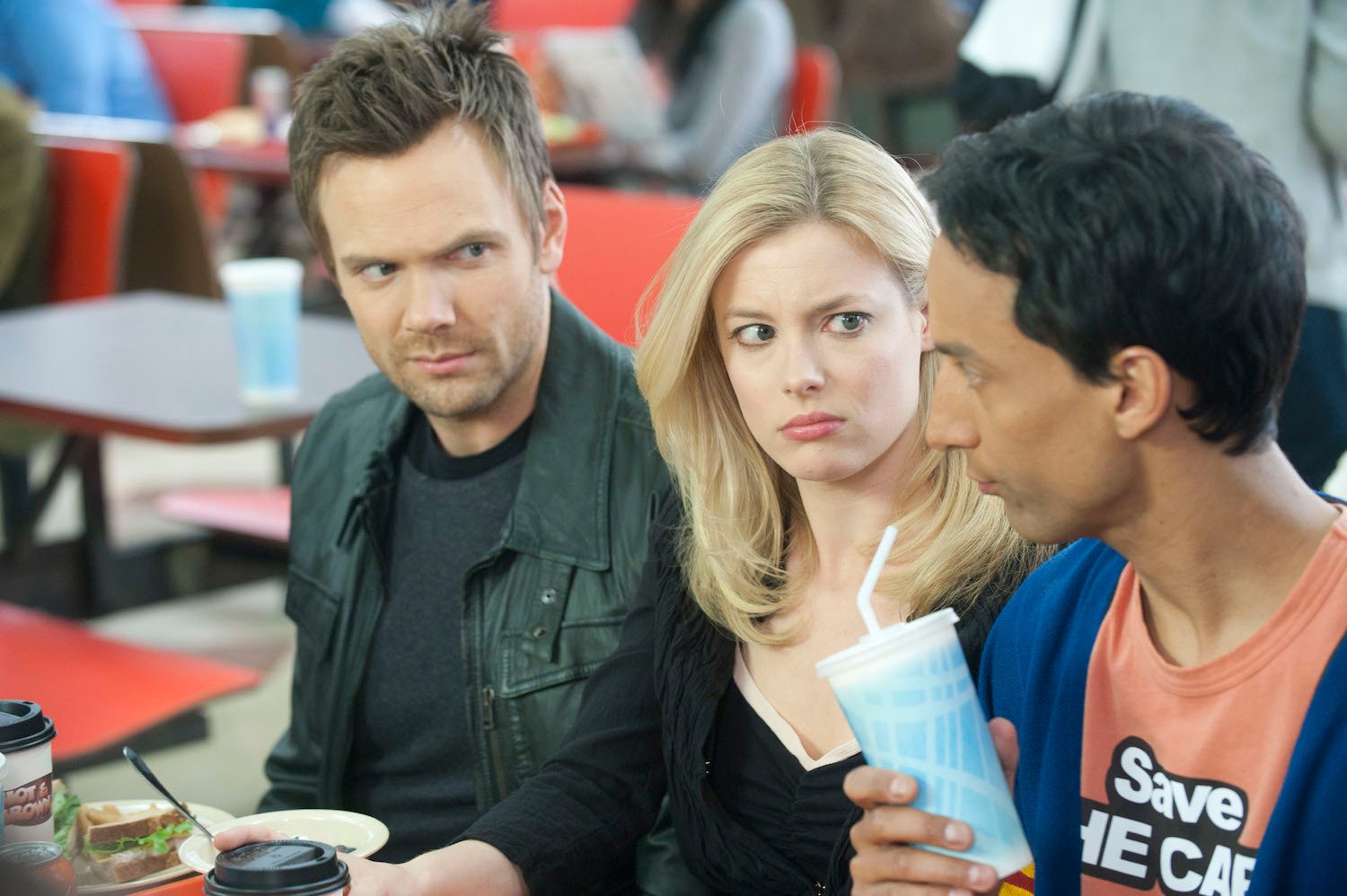 Yahoo saved 'Community'
In May 2014, NBC canceled Community after five seasons, but in June, Yahoo! announced it had picked up the show for a 13 episode sixth season to stream on Yahoo! Screen.
At the time, ET reported that creator Dan Harmon issued a statement about the big news. "I am very pleased that Community will be returning for its predestined sixth season on Yahoo. I look forward to bringing our beloved NBC sitcom to a larger audience by moving it online. I vow to dominate our new competition," Harmon shared.
"'The reports of our cancelation have been greatly exaggerated.' — Mark Twain (The other version of this quote has been wrong for years). # SixSeasonsAndaMovie is real. Thank you Sony. Thank you Yahoo. Thank you Dan Harmon. And thank you to the greatest f%$#ing fans in the history of the human race. It's the Internet. We can swear now," star Joel McHale commented.
One Season 6 episode had a documentary feel
Community Season 6 Episode 12 "Wedding Videography" had Abed behind the camera so he can film Garrett's surprise proposal to his girlfriend Stacy in their law class. Abed also films at his apartment and captures the Save Greendale Committee members gathering to get ready for the wedding, showing up late to the ceremony, and attending the reception.
Abed doesn't get any screen time, but he does get to deliver some funny lines from behind the camera. When he films footage of Annie in their apartment and Britta asks what they're doing, Abed says it's "Annie's missing lover footage."
Annie explains, "You, you know in movies where the hero's wife or girlfriend is dead or missing, and so he sits in the dark and he watches her in a home movie or a hologram over and over, and she's always beautiful and full of love, almost to the point of being stupid?"

"We're making footage like that for me in case I get kidnapped or murdered," she adds.
When Britta addresses how unhealthy it is and looks at the camera, Abed instructs her, "Britta, don't look at the camera."
'The Office' reference you might have missed
Later in the episode, Abed has to remind Britta again that she shouldn't look into the camera.
Abed captures footage of some of the pre-wedding preparations, with Annie and Britta drinking cocktails and doing their nails when Britta asks if Annie has black. Annie sighs.
"That's a no. That beleaguered sigh means, no, I can't have black nails," Britta tells the camera — and Abed reminds her, "Don't look at the camera."
"You absolutely can and we all will when our bodies decompose," Annie says before giving the camera a look.
Abed tells Annie, "Please don't Jim the camera like that," to which she asks, "Jim the camera?"
It's a blink-and-you-might-miss-it moment since they don't linger on what Abed means by the comment and the women continue their conversation.
The reference returns at the end of the episode when the committee group, after a roller coaster of a wedding reception, share a group hug and Annie again gives the camera a look.
"So much Jimming," Abed remarks.
The references, of course, are about The Office. John Krasinski's character, Jim Halpert, always made faces directly to the documentary camera person.