'Community': Why Donald Glover Decided to Leave the Show
Not all of the original cast members made it to six seasons of Community. Chevy Chase, who played Pierce Hawthorne left the show in season 5. Donald Glover also decided to leave that season. Find out the reasons behind his decision and more.
Donald Glover left 'Community' in the middle of season 5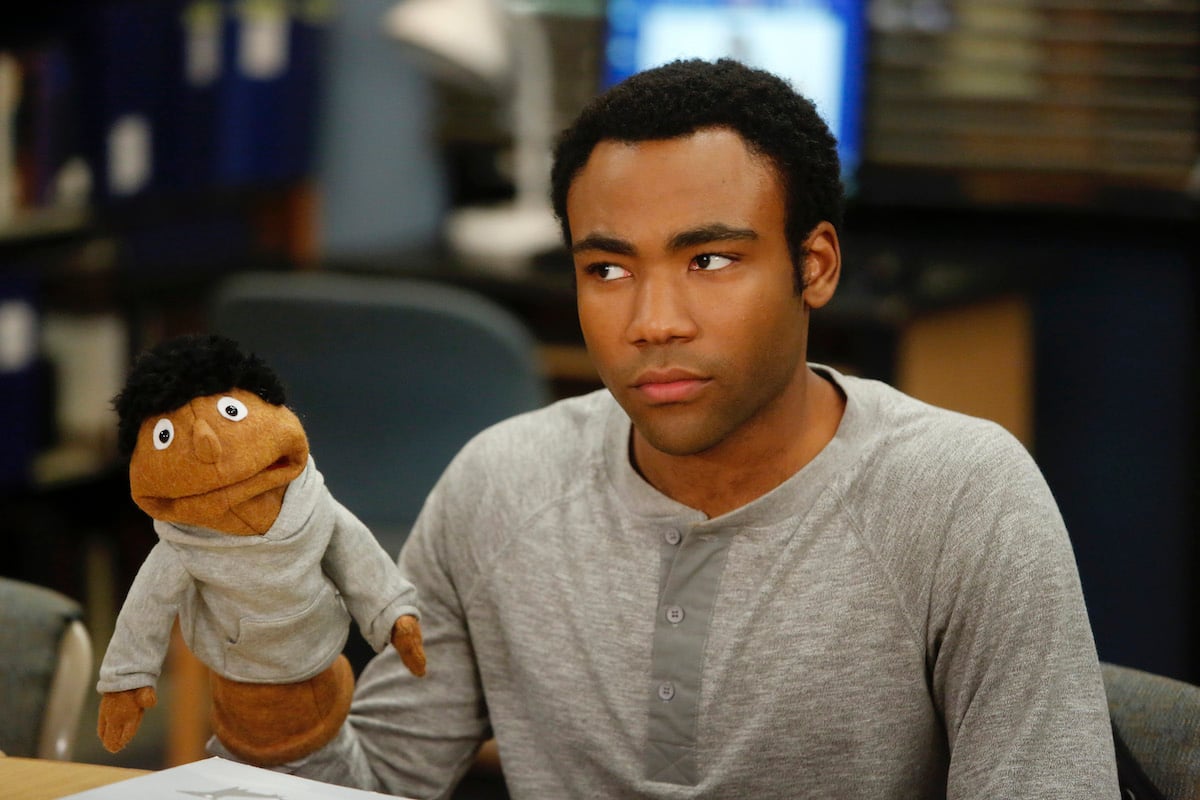 Glover played former high school football player Troy Barnes from the beginning of the show until the middle of season 5. His last episode was "Geothermal Escapism" where the characters play Hot Lava to say goodbye to Troy, who is leaving to travel.
The show later ended after six seasons. Fans are still holding out hope there will be a movie one day.
The cast did reunite virtually on May 18. They did a table read together for fans. The cast joked about leaving Glover out of their group chat. "I think we all assumed you were too busy Donald," Yvette Nicole Brown told him.
Glover has been busy since he left the show. He released albums as Childish Gambino. He also starred in movies like Solo: A Star Wars Story and The Lion King.
He didn't leave for music
Many believed the actor left the show to pursue his music career. However, he later clarified his reason for leaving in a letter to fans in 2013.
"I didn't leave Community to rap," read part of that letter, covered by Hypable. "I don't wanna rap. I wanted to be on my own. I've been sick this year. I've seen a bunch of people die this year. This is the first time I've felt helpless. But I'm not on that. Kept looking for something to be in with. Follow someone's blueprint. But you have to be on your own."
The actor was recording his second album, Because the Internet at that time. Glover revealed in an interview another reason for his departure.
He also left because his heart wasn't in it
Glover also talked about pulling away from the show with Vibe. He revealed he wasn't as passionate about the work by the end.
"I asked to leave [Community] 'cause my heart really wasn't in it," he said. "I feel like if I stayed there, I'd be doing my life a disservice. Community is, I think, one of the best shows on television, but it's not mine… I just want to make dope sh*t from now on, on my own terms."
Glover did eventually create his own show. Atlanta started in 2016 and the actor plays Earnest Marks. The character tries to help his cousin, Alfred "Paper Boi" Miles (Brian Tyree Henry)'s rap career. The show is still going strong into its fourth season.