'Community': Why Donald Glover Struggled With His Time on the Hit Show
Donald Glover had some conflicting emotions around the cult-favorite show 'Community.'
It might be hard to imagine Donald Glover was dependent on being one part of a large sitcom ensemble a decade ago. His big breakthrough into music superstar and star of Atlanta was inevitable. Nevertheless, going from NBC's Community to where he is now should be considered a sonic leap.
When he joined Community in 2009, Glover only had experience writing on 30 Rock, plus some background performing in sketch comedy group The Derrick Group. He jump-started that by sending in spec scripts to producer David Miner. Once Tina Fey got word, Glover was on the 30 Rock writing staff, winning an Emmy later.
His time on Community, though, had struggles. It was just one piece of a troubled web in the history of the show.
Donald Glover's role on 'Community'
Those who only watched Community casually may not remember how insightful his Troy Barnes character was in portraying a conflicted soul. Troy was a former high school football star who ended up losing a scholarship due to physical injury.
In the beginning, Troy tried to make himself look like an imposing badass but soon starts to show his real self. Yes, Troy is a bit of a nerd who inflicted injury on himself purposely because he really hated playing football.
Talk about the ultimate twist in a character. Seeing that through Donald Glover's guise just made his Troy Barnes all the more a standout. Fortunately, he was placed front and center for all the meta gags showrunner Dan Harmon created as the series progressed.
As successful as this was, Glover had to put up with a lot on set. Most of the cast got along, yet dealing with Chevy Chase's antics on the set was a bit bothersome. Chase supposedly gave Glover a hard time, something latter took in stride.
More trepidation from Donald Glover when he left 'Community'
Glover never let Chase's comment bother him. In fact, Glover said he thought it was just Chase showing a human side in his own unique way. From the outset, Glover never let things like this bother him, even if he might have had more fears about his career trajectory than he let on.
When Glover decided to cut down his appearances on the show in Season Five, he had a bit of a social media meltdown. His messages on Instagram were almost like a psychotherapy session. Fans were a bit spooked by the comments at the time if making sense considering Glover was still pondering his future.
On his Instagram, he expressed concern about how fans perceived him since he was just beginning the music side of his career. His Childish Gambino musical persona had already been around a while. Regardless, he was on the precipice of having a musical breakthrough.
Another big opportunity came forward: His own series called Atlanta. One can understand the fear about how that would all work out after NBC finally took an axe to Community.
When things look low, they eventually take off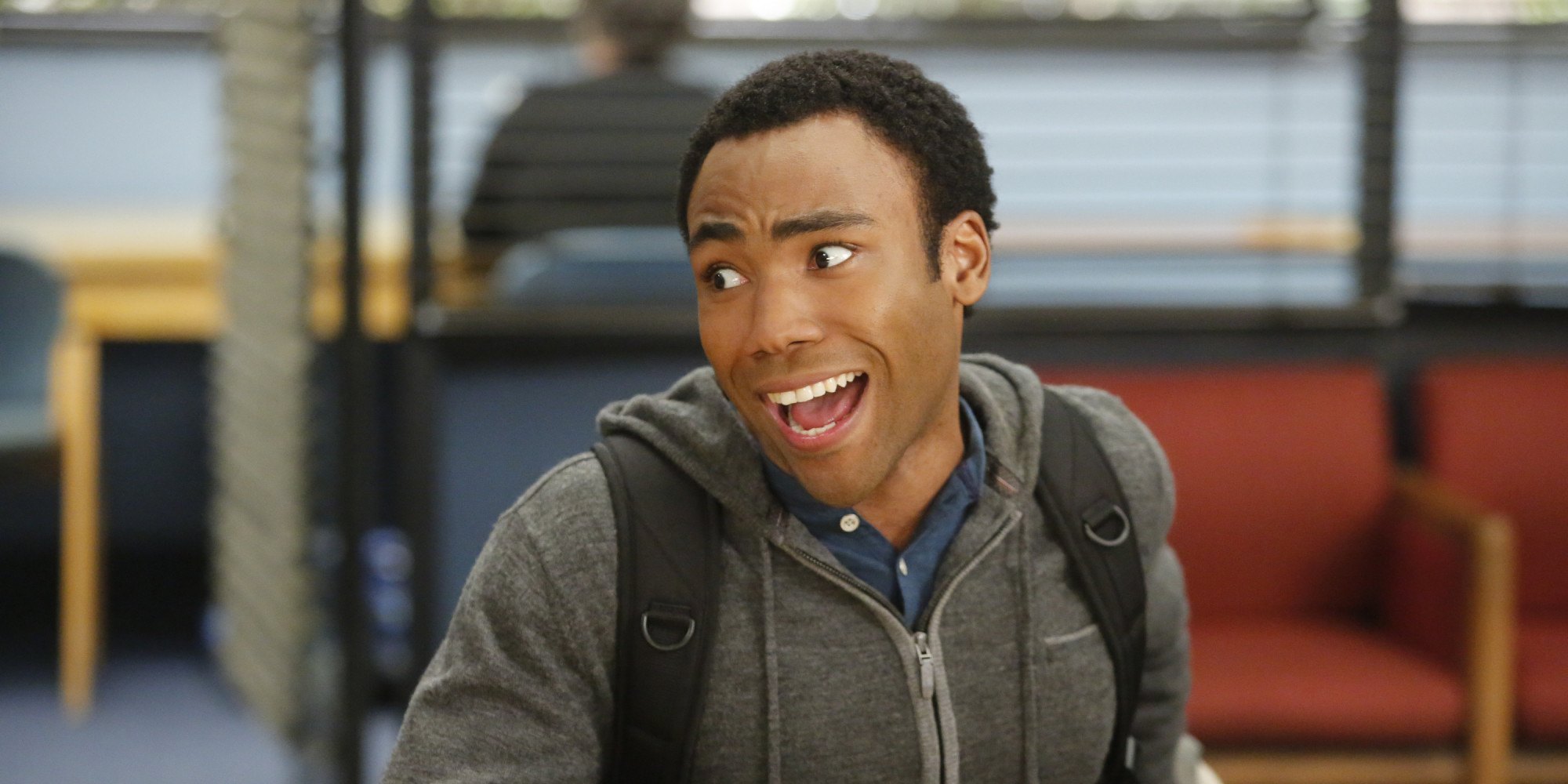 Even though Community did come back for one low-rated season on Yahoo! Screen in 2015, Glover soon had better news. He found out Atlanta would eventually go forward on FX Network.
Plus, he was starting to act in movies, not including putting together his seminal album that would take him into the musical mainstream.
From all appearances, 2014-15 was the true transition point for Glover. At least Community managed to make him a familiar presence, including learning how to deal with chaos when creating something great.
He now admits he was going through personal issues at that pivotal time, hence why he really left Community, other than five brief appearances. His push for independence was at the center of it all.
Nowadays, Glover's trajectory line of 2015 to 2020 can be looked at as creating a near sonic boom.