Conan O'Brien Is Coming Back On Air: How He'll Do Interviews During Coronavirus
Conan O'brien has been on a two week hiatus, already scheduled before the novel coronavirus (COVID-19) outbreak caused shut downs in production. On March 18, O'Brien tweeted that he was returning to air as scheduled, but with some new accomodations in place. Find out when you can watch new episodes of Conan and how they're going to be different below. 
Talk shows deal with the coronavirus outbreak before Conan O'Brien
The week of March 13, many talk shows announced they would begin filming without a studio audience as a precautionary measure. Game shows Jeopardy and Wheel of Fortune were actually the first to tape without a studio audience. All this happened while O'Brien was on hiatus from Conan.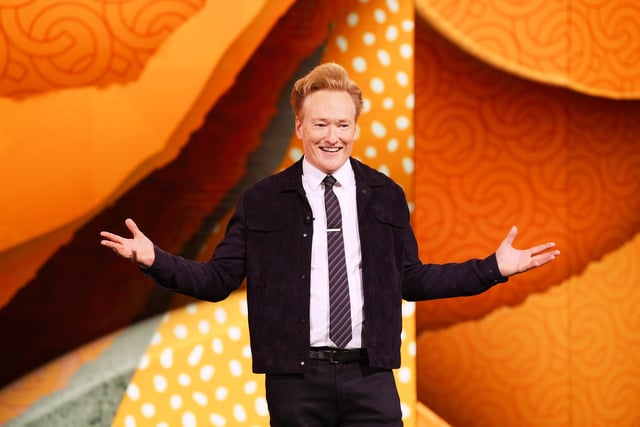 You can see late night talk shows like The Late Show with Stephen Colbert, Jimmy Kimmel Live, The Late Late Show with James Corden, The Daily Show with Trevor Noah and Full Frontal with Samantha Bee in jarringly quiet studios, with only their fellow crew members laughing. Daytime talk shows like The View, The Talk, The Wendy Williams Show, Tamron Hall and more also forewent studio audiences. Conan will be in good company.
Corden ultimately realized it was not feasible to continue the show this way and postponed The Late Late Show until the coronavirus outbreak resolves.
Colbert began taping from home with his staff working from home too. So, what will this month's Conan shows be like?
When you can see new 'Conan' episodes
The first part of O'Brien's tweet confirmed his return date. 
"I am going back on the air Monday, March 30," O'Brien wrote.
And what will guests be promoting? There are still a few new shows premiering through April and some movies are going to premiere on VOD day and date with their theatrical releases. Perhaps celebrities will go on Conan just to promote their self-isolation activities, as many have already been sharing on social media. 
"The quality of my work will not go down, because that's not possible," O'Brien joked in a press release.
The new normal for hosting and interviewing
O'Brien will be back to provide some entertainment during these self-isolation times, but it won't be his traditional show. O'Brien already changed the format of Conan, reducing the hour-long talk show to a half hour, with fewer guests per episode.
"All my staff will work from home," O'Brien wrote. "I will shoot at home using an iPhone and my guests will Skype. This will not be pretty but feel free to laugh at our attempt. Stay safe."
Filming with an iPhone shouldn't be a noticeable difference. Theatrically released films have shot on iPhones so measuring up to broadcast quality shouldn't be a problem. Sean Baker filmed Tangerine on an iPhone 5 and by the time the iPhone 7 came out, Steven Soderbergh filmed Unsane. Conan now has access to the iPhone 11 that presumably.
Skyping will be a little bit more like watching a video chat, but Conan is a talk show. The content will be what's important. Now, will the physical separation hurt the chemistry between O'Brien and his guests? We'll see on March 30 at 11 p.m.
As for monologues, Colbert proved you can do a talk show monologue from a bathtub. If anything, it's up to O'Brien to one-up Colbert and find an even more outlandish location in his home for his Conan monologue. And, will Andy Richter be Skyping in for simultaneous sidekicking? We'll find out on March 30 on TBD.