Contestants Who Quit 'Dancing with the Stars'
With its bright lights and even brighter costumes, not to mention its gaggle of smiling contestants, Dancing with the Stars seems like a light-hearted reality series on the surface. But over the course of 24 seasons, we've seen enough injuries and meltdowns to know that it's not for the faint of heart.
There have been countless close calls when it comes to dancers getting hurt. Even pros like Peta Murgatroyd have had to leave early due to injuries. But only a handful of celebrities have actually left since the show premiered in 2005. Here are 10 contestants who had to quit Dancing with the Stars.
1. Tamar Braxton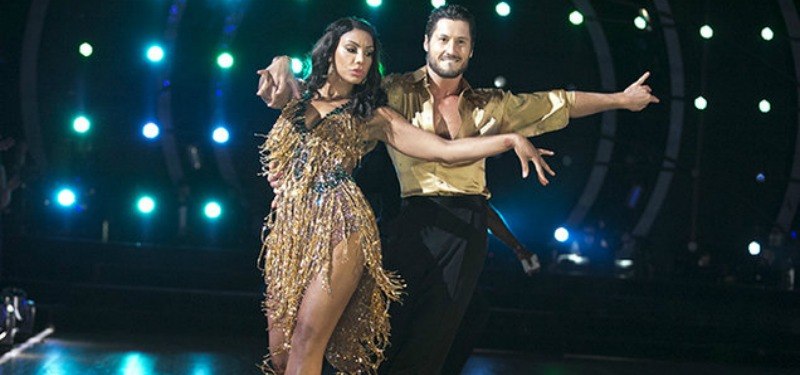 In 2015, Tamar Braxton looked like a frontrunner to win her season on Dancing with the Stars. However, she had to cut her stint on the series short after she was taken to the emergency room following a live performance in the ninth week of the competition.
At first, doctors believed the singer, actress, and reality TV personality had pneumonia. Co-host Tom Bergeron expressed hope for a quick recovery and return to the series. However, she later posted to Instagram that she'd been hospitalized due to blood clots in her lungs, which meant her time on DWTS had to sadly come to an end. Bindi Irwin and her partner, Derek Hough, won the season.
2. Billy Dee Williams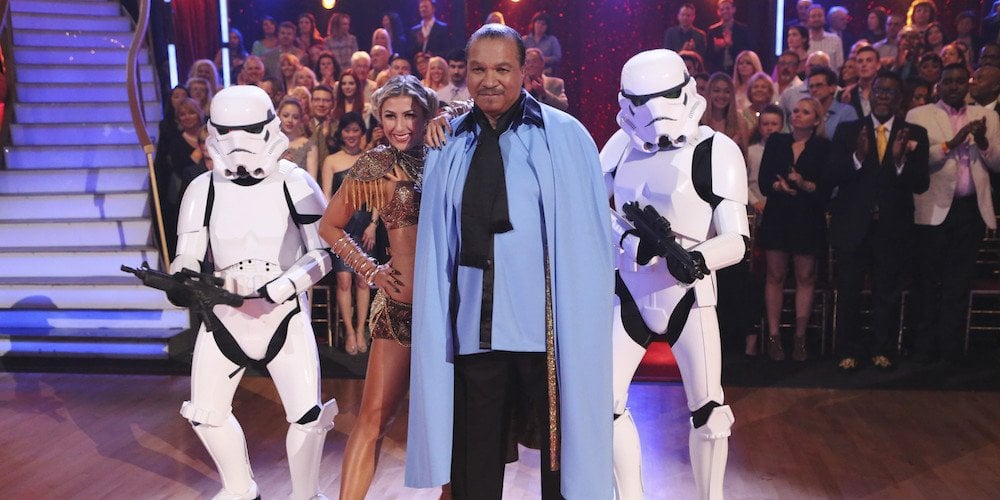 From the get-go, Billy Dee Williams' commitment to appearing on Dancing with the Stars was admirable. At 77 years old, the Star Wars actor was one of the oldest contestants to ever compete for the mirror ball trophy.
Williams tried mightily to make it through the rigorous training and performance schedule, and did perform in Season 18's first week. But then, after struggling to earn a solid score and battling chronic back pain, he chose to withdraw from the competition. Despite his early departure, the man formerly known as Lando Calrissian had nothing but positive things to say about his time on DWTS, and called it a "wonderful, brilliant, fantastic blast of a time."
3. Jewel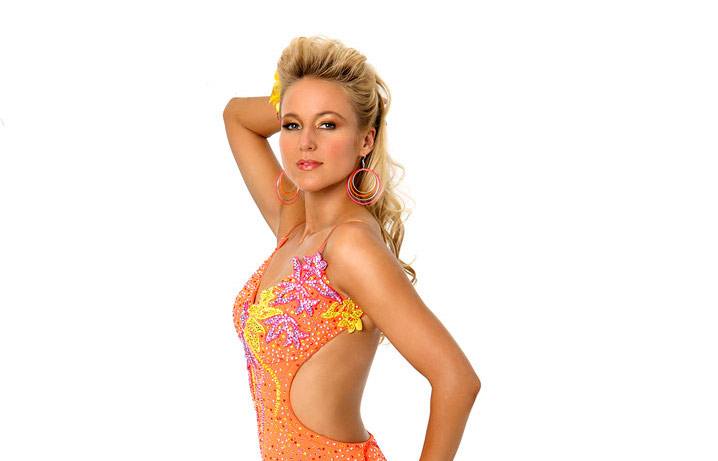 Jewel was a pop sensation in the mid-1990s, thanks to hit songs like "Who Will Save Your Soul" and "You Were Meant For Me." Unfortunately, she wasn't meant to compete on Dancing with the Stars, despite her best intentions.
She and her husband, Ty Murray, were both cast in the series' eighth season. The show was quick to promote the fact that it was the first time a husband and wife would be competing in the same season. However, Jewel never even made it to the live shows due to a fractured tibia in both legs. The singer did make one appearance on DWTS that season, though – she performed a beautiful rendition of "Somewhere Over the Rainbow."
4. Nancy O'Dell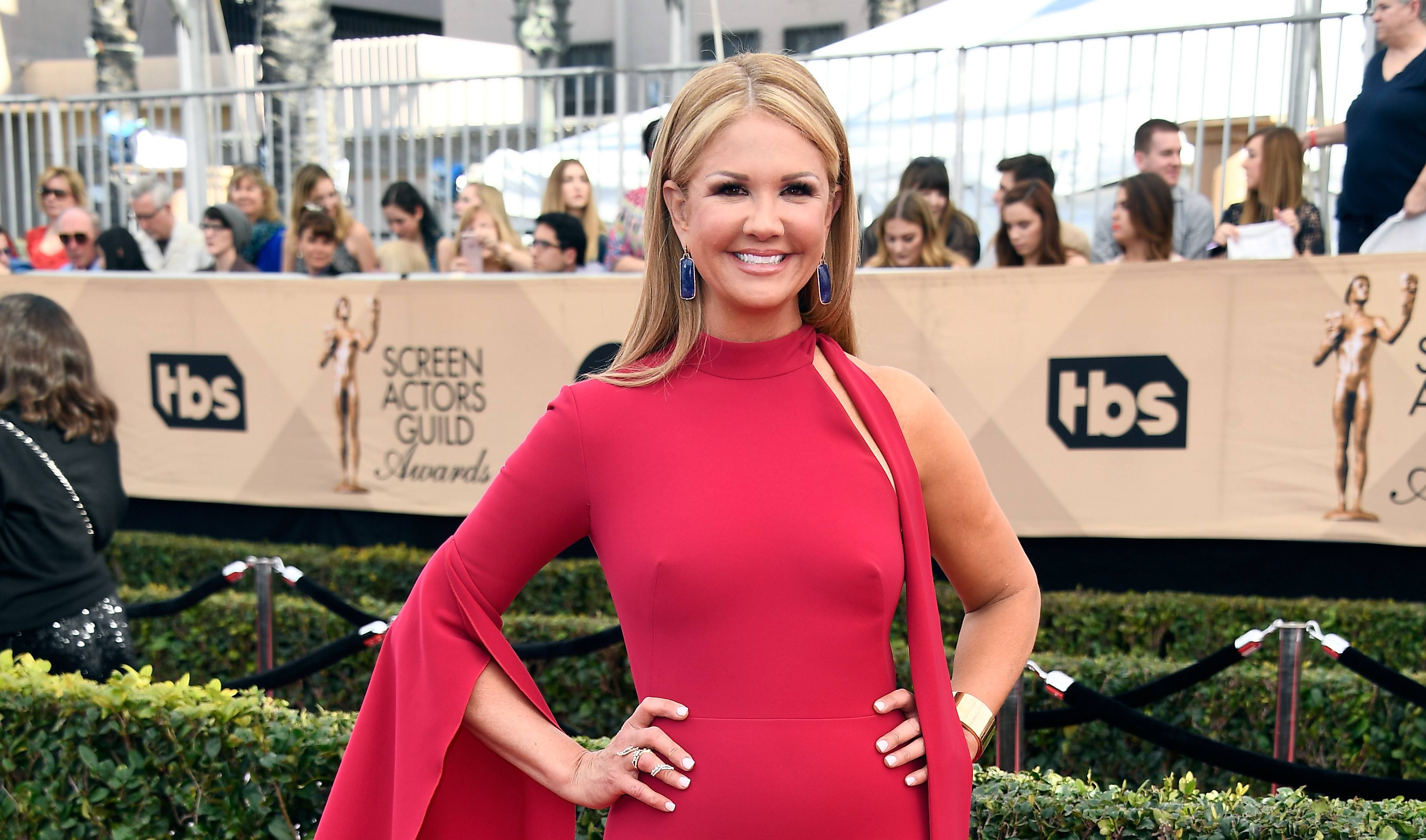 Maybe the eighth season of Dancing with the Stars was cursed. After all, it's common for celebrity dancers to suffer an injury or two along the way. But the very same week that Jewel announced her early departure, TV host Nancy O'Dell also backed out of appearing on the series.
In O'Dell's case, she had to withdraw before live performances due to a torn meniscus. Her partner, Tony Dovolani, was then paired with The Bachelor star Melissa Rycroft, and the team went on to place third. O'Dell expressed a desire to return to DWTS once she'd healed, but only time will tell if this will ever come to fruition.
5. Dorothy Hamill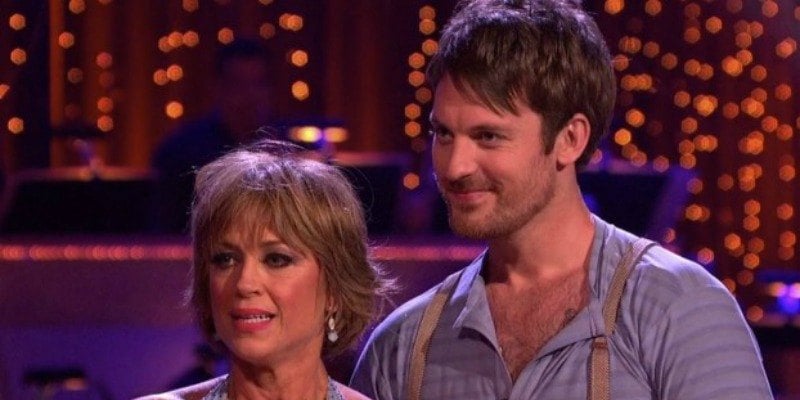 In many ways, Dorothy Hamill was an ideal contestant for Dancing with the Stars. A former professional figure skater, she had the grace and athleticism to keep up with the series' intense physical demands. But sadly, she was sidelined early in Season 16 due to a serious spinal cyst injury.
Following contemporary and jive performances with her partner Tristan MacManus, Hamill informed fans that she wouldn't be returning for a third week. According to the ice skater, she had potentially "irreparable" damage. Though, she said, it had been a "wonderful ride," she was withdrawing from the competition on the advice of her spinal surgeon.
6. Sara Evans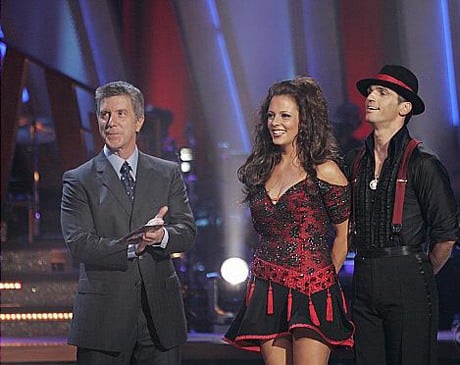 Usually, when a celebrity leaves Dancing with the Stars, it's due to a serious injury. In Sara Evans' case, it was for personal reasons — and ones that ended up making her the subject of tabloid headlines.
The country singer abruptly ended her run on the third season of the series during the fifth week of the competition. The next day, news broke that she'd filed for divorce from her husband, Craig Schelske. It's difficult to imagine focusing any attention on a reality TV competition when you're embroiled in such a difficult emotional journey, so Evans likely made the right call. It was, nevertheless, a shock to fans — and one of the first times a contestant removed themselves from the series.
7. Misty May-Treanor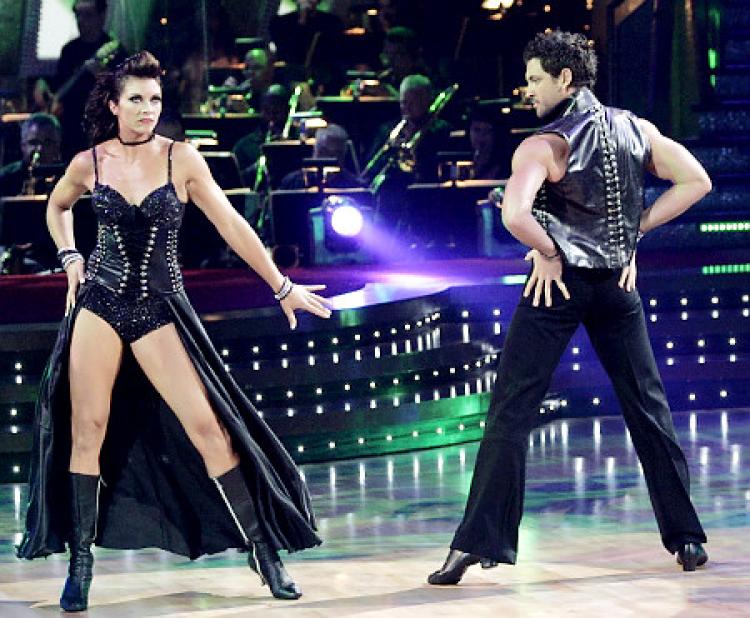 It's always a bit of a gamble for athletes to appear on Dancing with the Stars — especially if they're still active with their sport. Misty May-Treanor, a beach volleyball Olympian, was willing to take that risk in the series' seventh season. Unfortunately, it didn't pay off like she'd hoped.
In the fourth week of the competition, May-Treanor tore her Achilles tendon during a rehearsal with partner Maksim Chmerkovskiy. After learning that the injury would require surgery and a nine-month rehabilitation, she voluntarily left DWTS. Luckily, she didn't do permanent damage to her volleyball career — in 2012, she won gold at the London Olympics.
8. Romeo Miller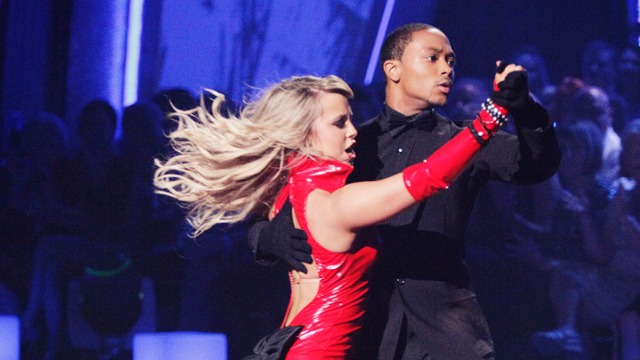 In Season 2 of Dancing with the Stars, rap artist Romeo Miller, formerly known as Lil' Romeo, was scheduled to compete alongside Tatum O'Neal, Jerry Rice, and eventual winner, Drew Lachey. Before the season officially started, though, he suffered an unspecified injury, and his dad, rapper Master P, stepped in to replace him.
That turned out to be a bad idea. In his opening performance with partner Ashly DelGrosso, Master P earned the lowest judges score ever on the series. Luckily, Romeo was able to redeem his family's credibility on DWTS in Season 12. He competed with Chelsie Hightower, and made it all the way to the top five that season.
9. Kim Zolciak-Biermann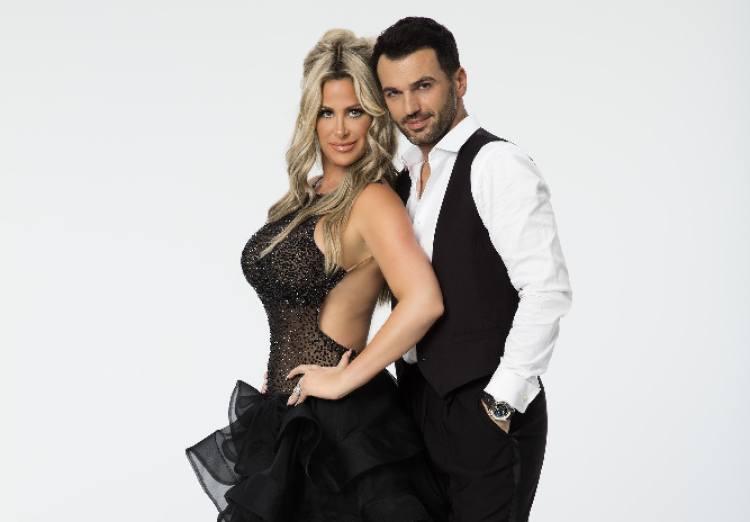 Kim Zolciak-Biermann is one of the most recognizable faces from the uber-popular The Real Housewives franchise, and she likely hoped to add to her reality TV credentials when she appeared on the 21st season of Dancing with the Stars. She was paired with Tony Dovolani, and pulled in some decent scores for their first two dances. Then, she unexpectedly withdrew from the series during the third week of the competition.
Zolciak-Biermann cited a mini-stroke as the reason for her inability to continue her participation on DWTS. She and Dovolani both requested that she be able to keep going in the competition, but they were denied, since she'd missed a live broadcast. Zolciak-Biermann did return to dance one last time during the finale.
10. Tom DeLay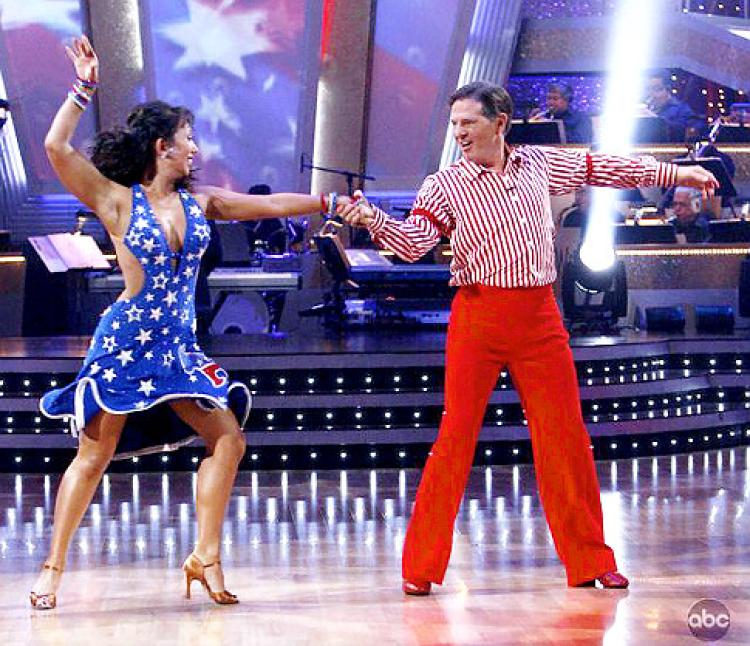 Though Tom DeLay isn't a celebrity in the strictest sense of the word, he's no stranger to notoriety. So when the former House majority leader announced his appearance on the ninth season of Dancing with the Stars, he definitely made headlines.
Sadly, his non-political time in the spotlight didn't last long. In the third week of the competition, he danced the samba with partner Cheryl Burke despite having suffered stress fractures on both of his feet. He then came to his senses after discussing the injury with doctors and decided to bow out before he hurt himself even more.
Follow Katherine Webb on Twitter @prufrox
Check out Entertainment Cheat Sheet on Facebook!