A Controversial Captain America-Tony Stark Story Arc Almost Had the Russo Brothers Quitting
Marvel fans wondering how their favorite characters would fare in fights against each other finally found out when Captain America: Civil War opened in theaters in 2016. Before then, the Avengers of the Marvel Cinematic Universe fought together against alien and human villains. In this film, political and personal disagreements cause a serious rift in the team, leading them to fight each other.
The conflict in this action-packed spectacle begins as a difference of opinion between Chris Evans as Captain America's Steve Rogers, and Robert Downy Jr. as Tony Stark's Iron Man. Tensions escalate into a breakdown of loyalty and trust.
Interestingly enough, the controversial fight scene that makes the film explosive nearly didn't make it to the screen. An epic conflict behind the scenes nearly drove the film's directors, Joe and Anthony Russo, to quit.
In 'Captain America: Civil War,' the Avengers face a new threat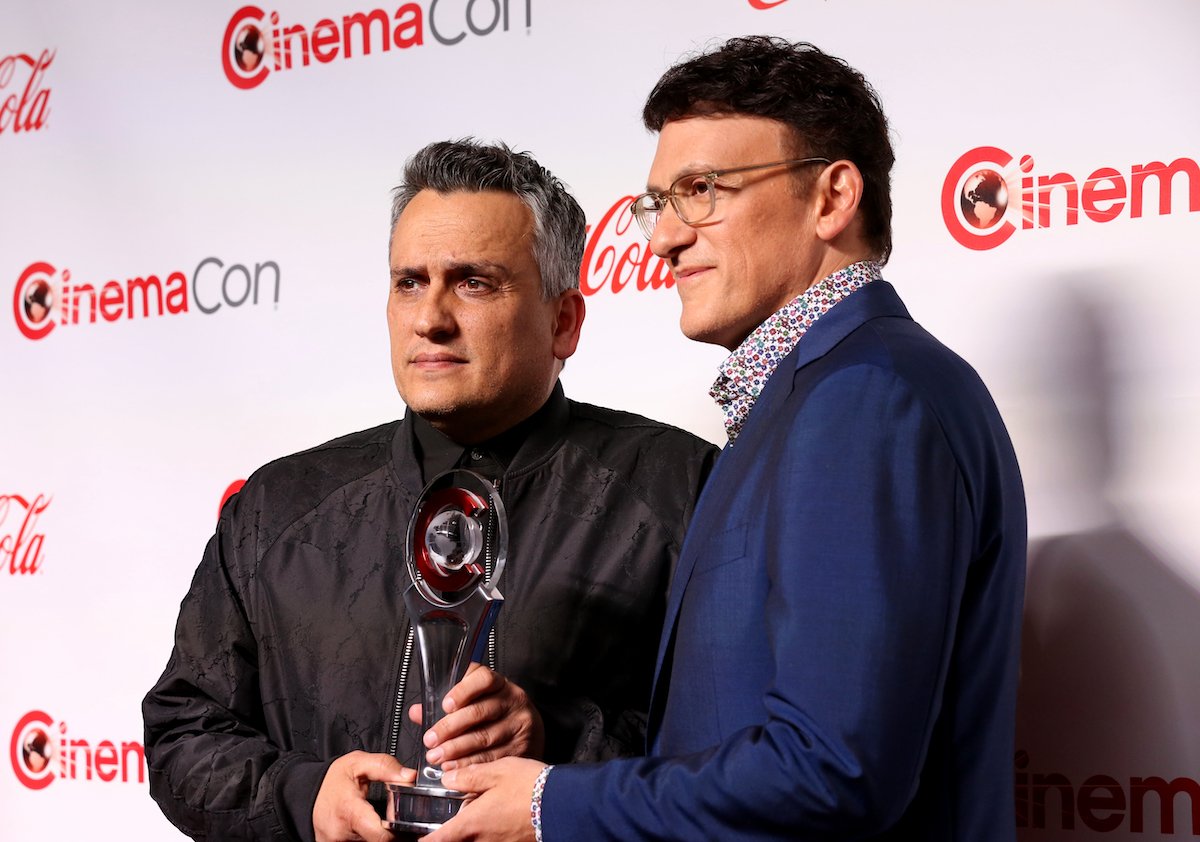 The film, which is available to stream on Disney Plus, addresses the issue of vigilante justice and the collateral damage caused by the Avengers during their missions. After all, when Hulk goes smashing, and energy beams fly, there will be a costly mess left for someone to clean up.
When the Avengers' latest mission in Lagos, Nigeria results in civilian deaths, world leaders step in. The Sokovia Accords are drawn up, calling for the superheroes to register and be regulated by the United Nations. Stark favors the oversight, but Rogers does not, causing the rest of the team to choose sides. 
Then, the king of Wakanda is among those killed in Vienna in a bombing attributed to Rogers' best friend, Winter Soldier, Bucky Barnes. The Black Panther wants Barnes dead. By the end of the film, Stark does too, after learning that Barnes murdered his parents and that Rogers knew.
Thus, the war at the airport — when Rogers and his supporters go rogue and team Stark arrives to arrest them — is followed by a brutal and deeply personal battle between Rogers and Stark.
Why the 'Captain America: Civil War' directors almost quit
According to Insider, Marvel's Creative Committee objected to the Russo brothers' vision of Rogers and Stark fighting each other. They wanted to see the Avengers come together to fight Hydra's Super Soldiers instead.
The disagreement was detailed in The Story of Marvel Studios: The Making of the Marvel Cinematic Universe. The two-volume, detailed history by Tara Bennett and Paul Terry went on sale in October 2021 and contains over 200 interviews with people involved in the creation of the MCU. Joe Russo said in the book:
"We kept saying, 'There's nothing interesting about that film. We're not here to make that movie. We're not interested in telling another superhero story. We wanted to flip this on its head. We reached a point where we said, out loud in a room, 'We're not interested in continuing as directors of this movie if it is going to be about managing politics and a third act.'"
Marvel Studios President Kevin Feige sided with the Russo brothers. "Maybe it gave [Feige] some leverage in the situation because we were so clear about our point of view," Anthony Russo added. The dispute went all the way to Disney's Chief Creative Officer Alan Horn, who also sided with the Russo brothers. The resulting film earned more than $1 billion, as did the Russo brothers' next two films: Avengers: Infinity Wars and Avengers: Endgame.
The Russo brothers discuss their creative choices for 'Captain America: Civil War'
The Russo brothers know what comic fans want because they are comic fans themselves. "I've been collecting comic books since I was 10 years old. I was at conventions every weekend. I have a huge collection that is still in my closet," Joe Russo told CBR. 
After making Captain America: The Winter Soldier, the brothers wanted to move Cap's story forward with a bigger threat. They sought to surprise the audience and let them decide who is right and who is wrong. They did this by creating a personal conflict for him between what they saw as his old family, Barnes, and his new family, the Avengers. After the fight breaks them apart, things can never be the same.
"We don't just want to see another bad guy come at Cap," Anthony said on Marvel's Youtube channel. "We want to see another good guy come at Cap and see what happens. Somebody like Tony Stark, you know, that's threatening. That scared us for Cap you know, that made us think, 'Oh, this is gonna be a challenge.'"
In fact, all the characters have personal motivations that conflict with each other, and eventually, the law. "There are complicated issues and there isn't a clear right answer to any of this. It reflects reality when you put the characters in an irreconcilable situation," Joe said to CBR. 
When asked who they would choose to be on their teams, Joe chose Panther. His brother chose Cap. Who would you choose?