Controversial Mom Farrah Abraham Revealed She Had the Sex Talk With Her 11-Year-Old Daughter
Farrah Abraham is a controversial figure many people cannot stop paying attention. She rose to fame on the MTV series 16 and Pregnant as well as Teen Mom. However, these days, Abraham seems to be in the news a lot more for her questionable antics rather than her reality TV appearances.
Abraham recently raised some eyebrows again when she revealed she has had the sex talk with her 11-year-old daughter.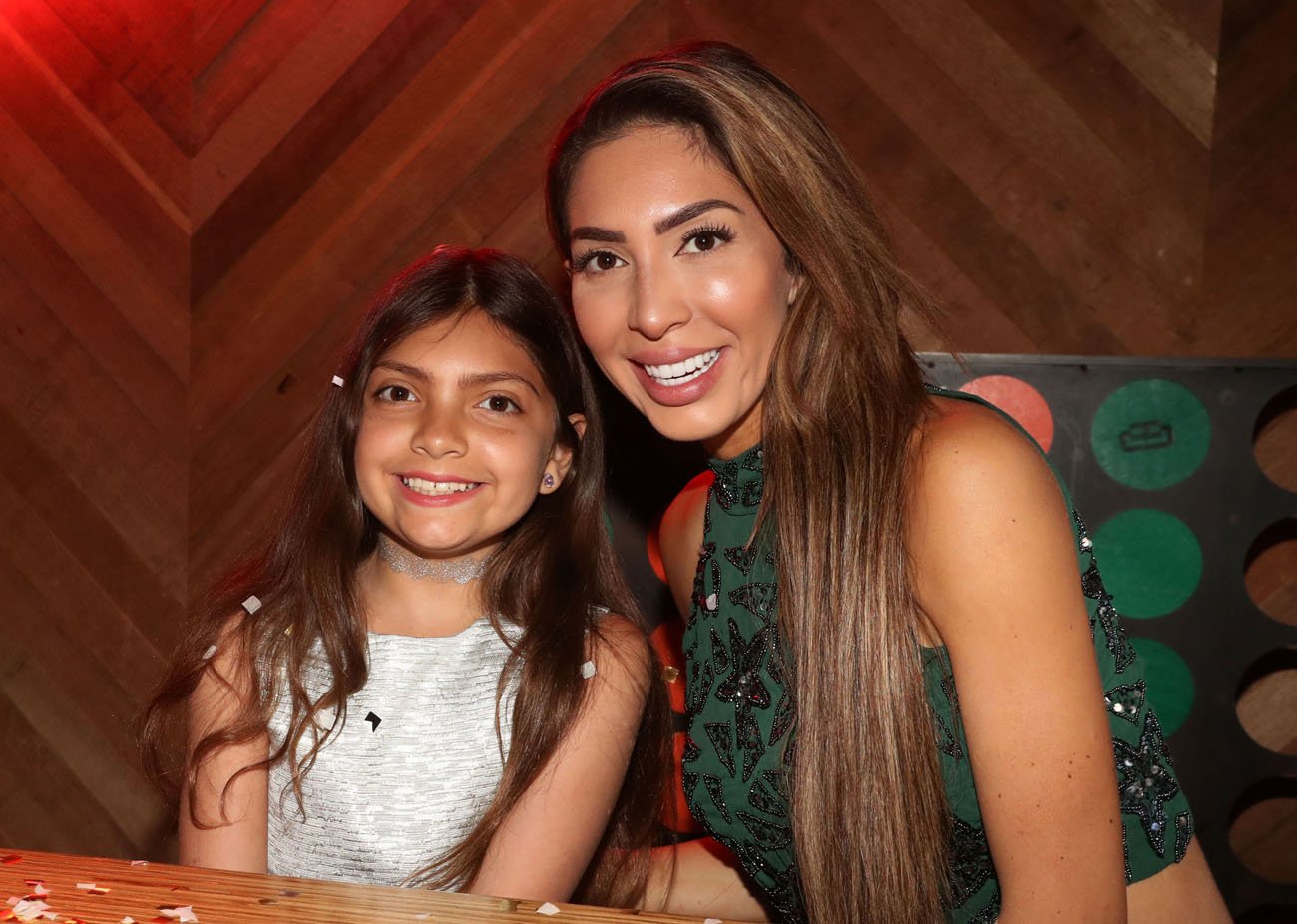 Farrah Abraham has been involved in the adult film industry
In 2013 and 2014, Abraham made headlines when pornographic videos of her were released. They featured Abraham with adult film star James Deen.
Many saw this move as Abraham's way of gaining more notoriety, and she subsequently released a book, launched a line of pasta sauces, and opened a yogurt shop.
However, Abraham's involvement in pornography reportedly made MTV dismiss her from Teen Mom OG.
Abraham claims her daughter knows about her sex tape
RELATED: 'Teen Mom' Fans are Disgusted That Farrah Abraham Included Her Daughter Sophia in This Sexy TikTok
Abraham's foray into adult entertainment surely got many fans wondering about what her 11-year-old daughter, Sophia, is aware of concerning Abraham's career. As it turns out, Sophia allegedly knows about Abraham's sex tape.
In an interview with Us Weekly in 2019, Abraham was asked whether Sophia knew about her adult career. In response, Abraham explained her daughter has been taught about the double standards in entertainment.
"I discussed with her about being a celebrity in the limelight, and if a female acts like a male, it's taken way differently, as we've seen," Abraham said. "I think Sophia understands the harshness and the unfairness and the sexist attitudes toward women when they act like males. I think Sophia will rise and be above that. She's definitely aware. I think it's really sad to see that a young girl has to see her mom being treated like that."
When asked specifically whether Sophia knew about her sex tape, Abraham shared, "Have I talked to her about me having sex with a pornstar, yes. I'm a celebrity, so it was taken way out of context, wasn't it? It was sensationalized. So I think if you're confused about something, my daughter is very much not confused about how the world sees it."
Abraham has had the sex talk with her daughter
RELATED: Farrah Abraham Shows off Her Home and People Are Unimpressed
Since Abraham is open about her adult career with Sophia, perhaps it is not surprising that she has had the sex talk with her daughter as well. In a new interview with Us Weekly, Abraham revealed Sophia received the talk a lot sooner than her friends.
"When the kids all like to do sleepovers and some of her friends have older siblings, um, yeah, I definitely had to do a talk with the parents after what I heard," Abraham said. "To be honest with you, it's really only been prompted by all the other parents not really having those talks."
Abraham shared she believes some parents should discuss "what is proper" with their children, especially their sons.
"That has kind of sped up the conversations that I have to have with my daughter, because of boys in her age group, and or, at her sleepovers with her girlfriends who have brothers," Abraham said before adding that she has been "very shocked by some of the things that have happened."