Controversial YouTuber Trisha Paytas Appeared in the 'My Strange Addiction' Pilot
When reality TV shows first hit the airwaves, most people considered them a joke. Many thought that they were nothing more than a relatively inexpensive means of filling airspace.
To the surprise of everyone, it didn't take long before viewers were hooked on reality television. We can't get enough of it. Reality television has helped launch the careers of some celebrities, like the Kardashians.
Other celebs, like Trisha Paytas, have used their time one reality television to help attract fans to their social media accounts.
Who is Trisha Paytas?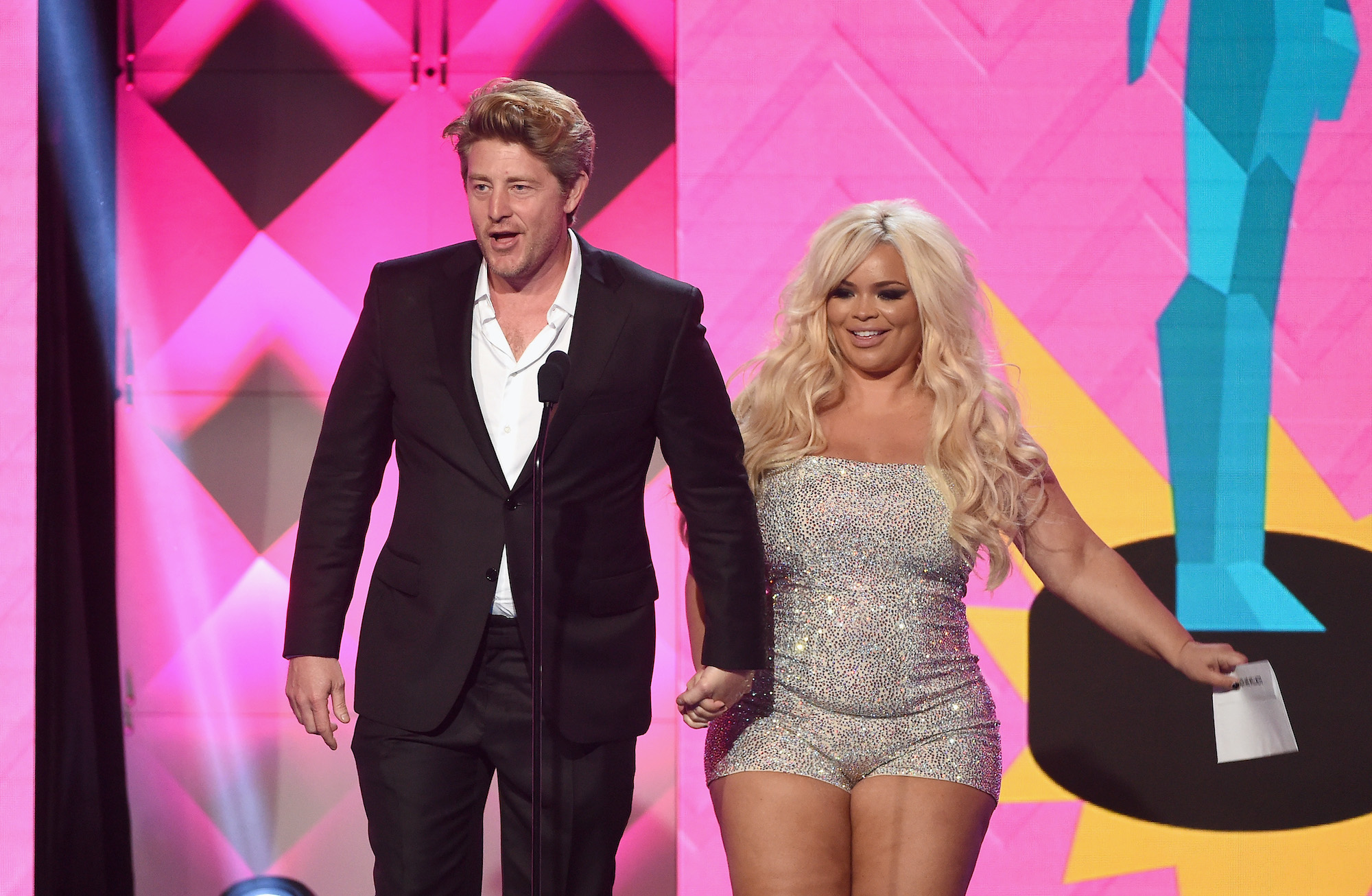 Trisha Paytas is a woman who is best known for her YouTube and Instagram accounts. She moved from her home in Illinois to California with dreams of becoming a star.
While she might not have become an A-list celeb, she did better than many others who have shared her dream. Her talent landed her gigs in both an Amy Winehouse and Eminem music video. 
Making ends meet in Los Angeles isn't easy. When casting directors failed to knock on her door and offer big roles, Trisha, who was earning a little money working as an extra on the set, turned to stripping to make ends meet. It's unclear how successful her stripper career was.
Eventually, she decided she needed to elevate her profile so she turned to social media and started a YouTube channel where she posted an assortment of videos, most of which had a lifestyle theme. While many of her videos have drawn controversy over the years, she has also collected quite a few followers. This year, her YouTube channels had obtained about 1.7 billion lifetime views. 
The bulk of Trisha's videos feature things like make-up, fashion, and controversial topics. She has used her internet fame to help build a singing career, help her obtain a few more acting gigs, and even written a book. 
Trisha Paytas controversy
Many successful YouTubers attract viewers by putting together appealing videos and developing a solid brand. Trisha Paytas has done the same, but her brand is mired in controversy, something Paytas seems to thrive off of.
Different controversies are scattered throughout her public history. Over the years, Paytas has drawn both ire and followers while claiming to live with dissociative personality disorder. But according to Business Insider, Paytas proceeded to provide false and misleading information about it.
In one of her more bizarre moves, according to Insider, Paytas made the decision to marry a Brad Pitt cardboard cutout.
Trisha Paytas and 'My Strange Addiction'
Trisha Paytas loves being in front of a camera so it's no surprise that she was drawn to reality television. She even appeared on the highly controversial TLC show, My Strange Addiction.
She can be spotted on the pilot episode where she discusses her addiction to tanning. During the episode, she revealed that she spent time in a tanning bed almost every single day. 
My Strange Addiction isn't the only reality show Paytas appeared on. She was also, briefly, a cast member on Celebrity Big Brother. She walked off the show after 11 days.
The controversy surrounding 'My Strange Addiction'
When My Strange Addiction debuted many assumed that the show would feature people who suffered from strange addictions and also help them overcome their addiction.
Many expected a respectful and interesting show. While the show was interesting, many were disappointed in the reality show. While it did feature people who struggled with some pretty severe and outlandish addictions, viewers and critics felt that the show focused too heavily on the weird and not enough on support.
The show also drew ire from people who appeared on in when the show implied that lifestyle choices were presented as addictions.