The Controversy Behind Meghan Markle's Wedding Dress
Meghan Markle stunned in her custom Givenchy dress on her wedding day in 2018. She surprised royal fans and watchers alike by choosing the French fashion house headed by creative director Clare Waight Keller.
The controversy behind Markle's wedding dress wasn't that she chose a French brand to marry into a British family but something about the garment itself. Keep reading to learn why Markle's wedding dress created a controversy.

Queen Elizabeth II shocked by color of Markle's wedding gown

Traditionally, divorced women don't wear white if and when they remarry. Instead, they go for off-white or blush hues. But not Markle.

When Queen Elizabeth II saw Markle's wedding dress for the first time, the color reportedly surprised her. "The Queen is said to have expressed surprise that Meghan, a divorcee, wore quite such a white dress for her wedding," a royal source told Express.

Etiquette has moved away from divorced women not being able to wear white at their second wedding.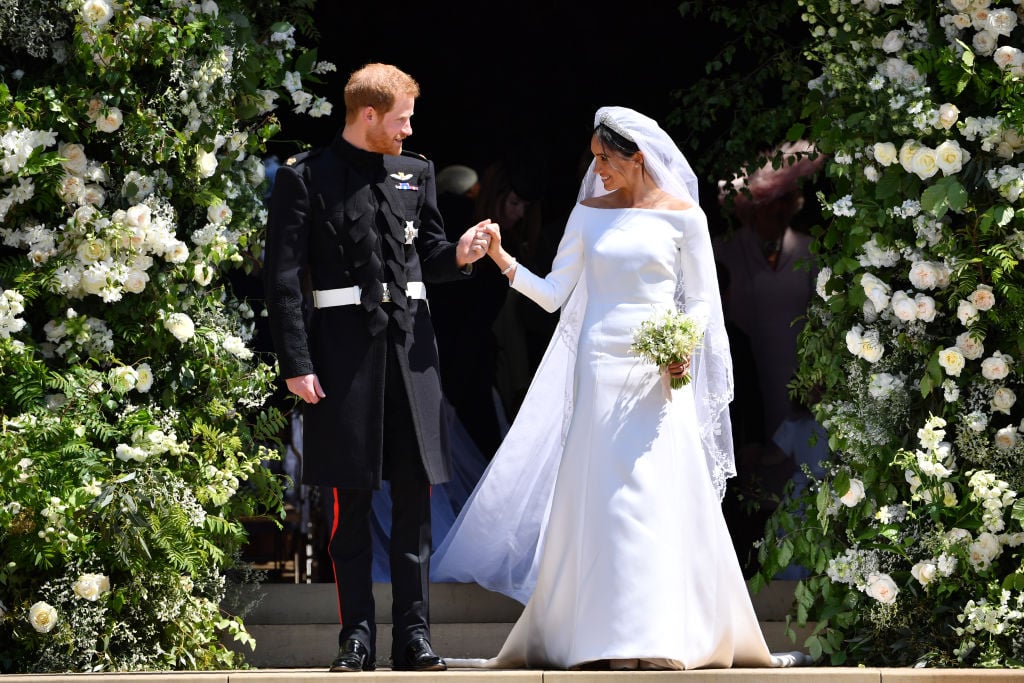 "When it comes to something as personal as a wedding, it's really important that the couple feels great about everything, from their attire and the ceremony to the decorations and food and guest list and venue," Lizzie Post, co-president of the Emily Post Institute and great-great-granddaughter of Emily Post told the Chicago Tribune.

So, Markle didn't break wedding etiquette. Rather, etiquette has changed over time and divorced women not wearing white for their second wedding is a thing of the past.

Color of Kate Middleton's royal wedding outfit caused controversy

One big part of wedding etiquette is that guests not wear white — so they don't take away from the bride — on the big day.
When Prince Harry and Markle married in 2018 at St. George's Chapel inside Windsor Castle, fans were quick to call out Markle's sister-in-law, Kate Middleton, the Duchess of Cambridge, for her wedding day look.

Middleton wore what appeared to be a white Alexander McQueen coat dress she's worn before, according to Elle.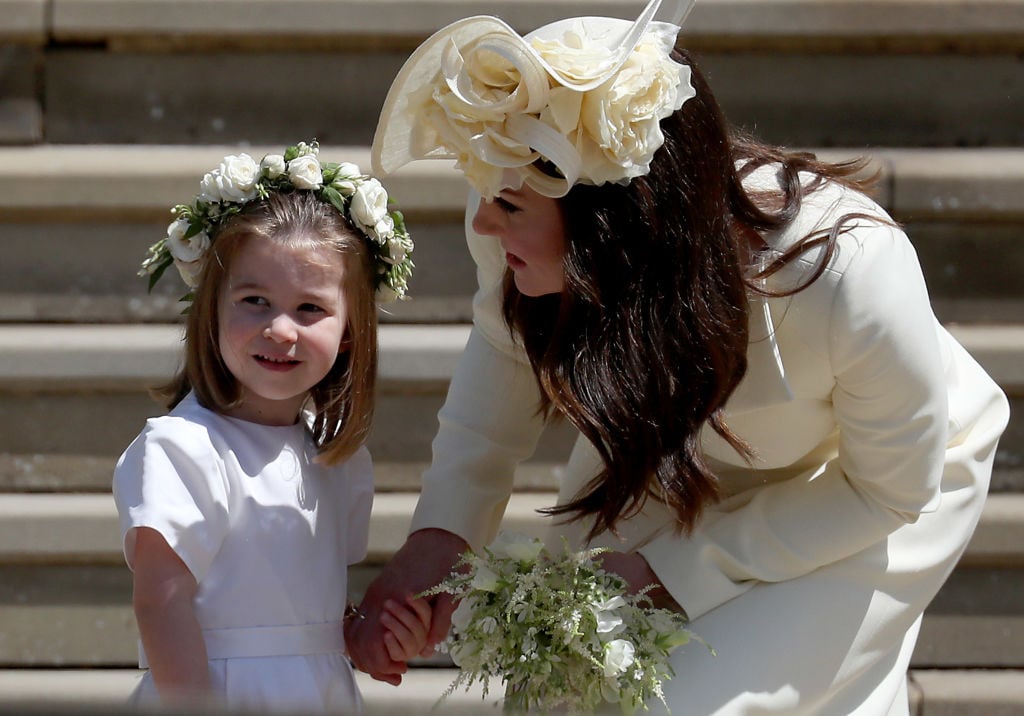 Publications and royal watchers were quick to comment on the Middleton's look. "Kate Middleton in white…she just can't take that it's someone else's day," one person tweeted.

Per the palace, Middleton wore a "primrose yellow" coat dress. According to another Peggy Post, who is also a relative of the Emily Post, a guest wearing white to a wedding is no longer a wedding misstep.

"Today, wedding guests can wear cream—or white for that matter—as long as the outfit doesn't say 'bride,'" Post wrote in a column for The New York Times.

Designer claimed Keller stole design

The Daily Mail reported that designer, Emilia Wickstead, shared strong feelings about Keller and Markle's wedding dress. Markle's worn Wickstead's designs before, which made her a top pick for Markle's wedding dress designer. But, as we know, that distinction went to Keller and Givenchy.
The publication wrote that Wickstead said, "Her dress is identical to one of our dresses."
"Apparently a lot of commenters were saying, 'It's an Emilia Wickstead dress,'" the designer added. She reportedly also said, "If you choose a simple design the fit should be perfect. Her wedding dress was quite loose," and "I was like, 'Hold the wisps [of her hair] back — it's a Royal Wedding for God's sake.'"
Wickstead responded to the reports on Instagram, saying she was "extremely saddened by commentary that has appeared in the press and on-line over the past few days." She added that she loved the design of Markle's dress.